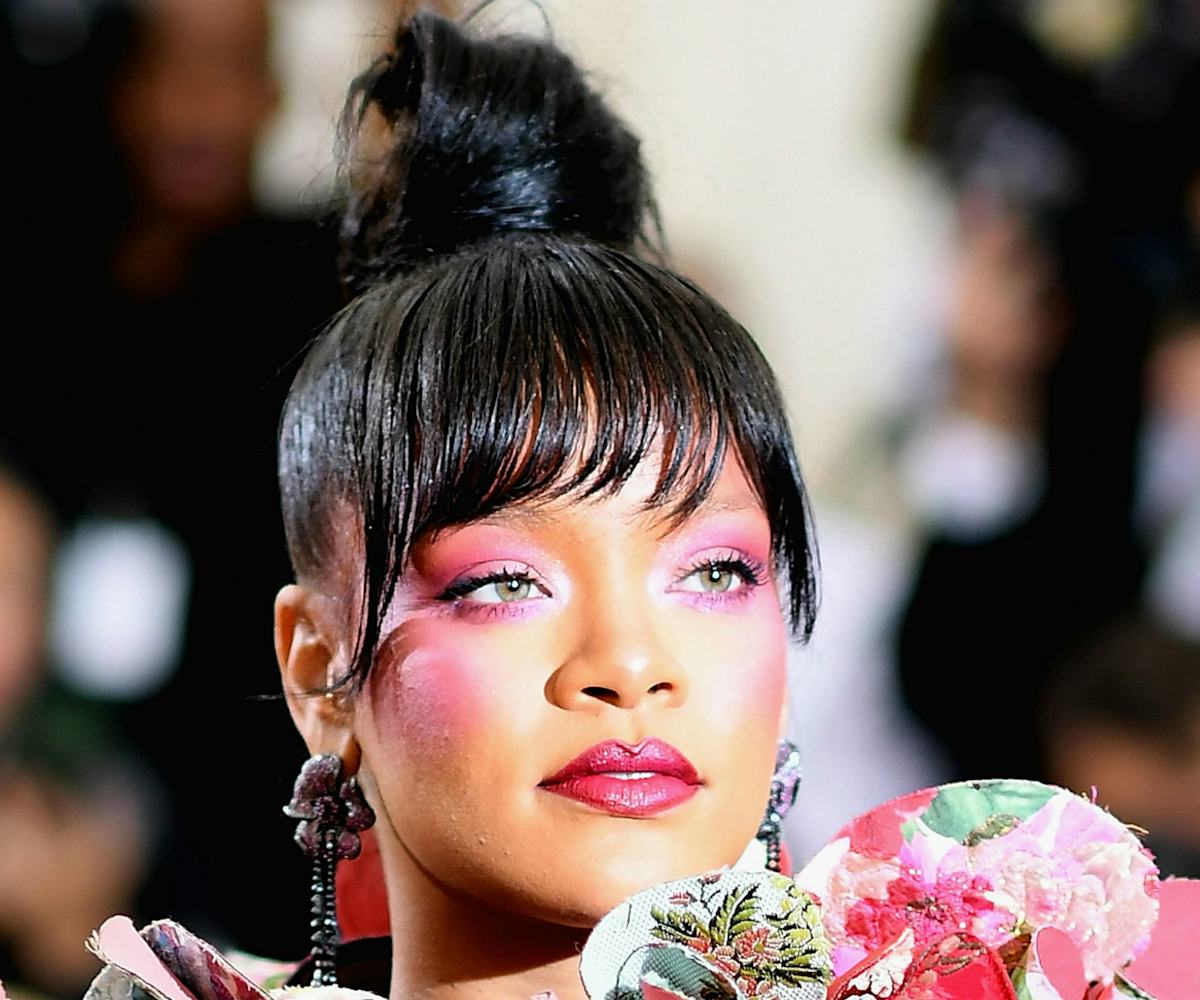 Photo by Dimitrios Kambouris/Getty Images.
Rihanna Will Be Hosting The Next Met Gala
Joining Amal Clooney and Donatella Versace
Rihanna is the only reason to tune into the Met Gala anymore. What's known as the Oscars of the fashion world has turned into a bland red carpet, with most celebrities not even bothering to adhere to the theme. Rihanna is not that person. She is neither bland nor a strayer of themes. She's the Queen of the Met Gala, hence the choice to appoint her co-host of next year's extravaganza.
Joining the singer, are the equally fashionable Donatella Versace and Amal Clooney. The trio will take over duties from last year's hosts, which included Katy Perry, Pharrell Williams, Gisele Bündchen, and Tom Brady (?!). The theme of the 2018 event is religion—more specifically, "Heavenly Bodies: Fashion and the Catholic Imagination"—so it's bound to be pretty controversial. But it also has the potential to be very exciting when it comes to the red carpet fashion! Hopefully, having the Queen at the helm will force everyone else to step up their game.
See you on the red carpet May 7, bad gals and guys.