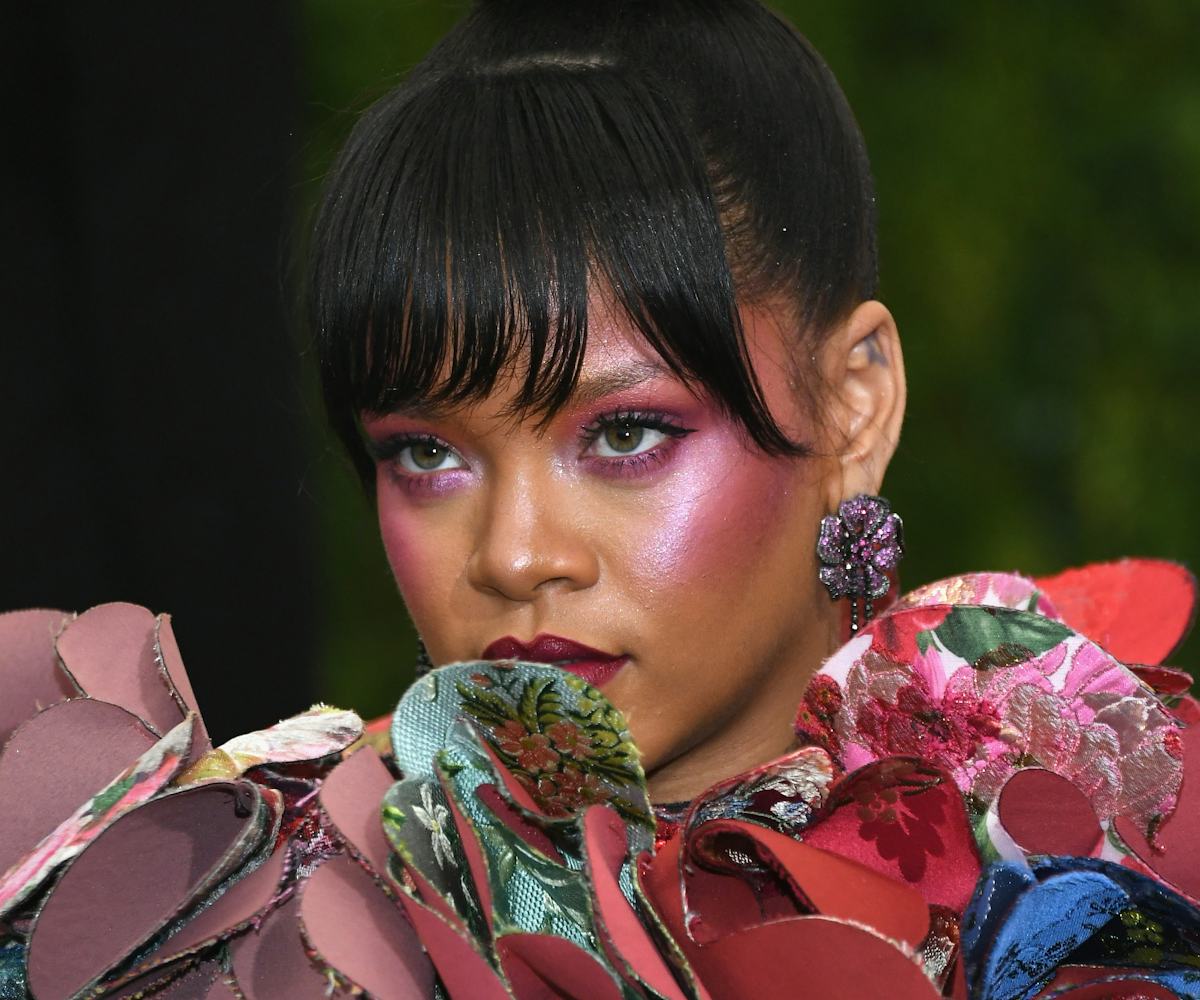 Photo by Dia Dipasupil / Getty Images
Rihanna's Second Met Gala Look Was Just As Major As The Red Carpet One
She stunted on everyone at the after-party
As per usual, jaws dropped when Rihanna made her grand entrance on the Met Gala red carpet decked out in a gown fresh off of the Comme des Garçons Autumn/Winter 2016 runway. RiRi does not play when it comes to theme parties, and she honored legendary designer Rei Kawakubo to the fullest. But the showstopper didn't stop there. For the after-party, Rihanna switched into a cozier outfit, and still looked like the belle of the ball.
The star appeared at Manhattan's 1OAK nightclub, ready to turn up with Melissa Forde, wearing a white silk pajama top with feathered peach cuffs as a dress and snakeskin emerald and mint green belts. She further accessorized the flawless look with thin gold chain necklaces, a fuzzy pink purse, and a bedazzled pair of pink sunglasses. Oh, and you can't miss the adorable fluffy heels that look like slippers for millionaires. 
This is the only way you should dress for the club, so take notes. Robyn Rihanna Fenty truly straddles the "Art of the In-Between." Peep some of the paparazzi shots of RiRi en route to the venue in the posts, below.