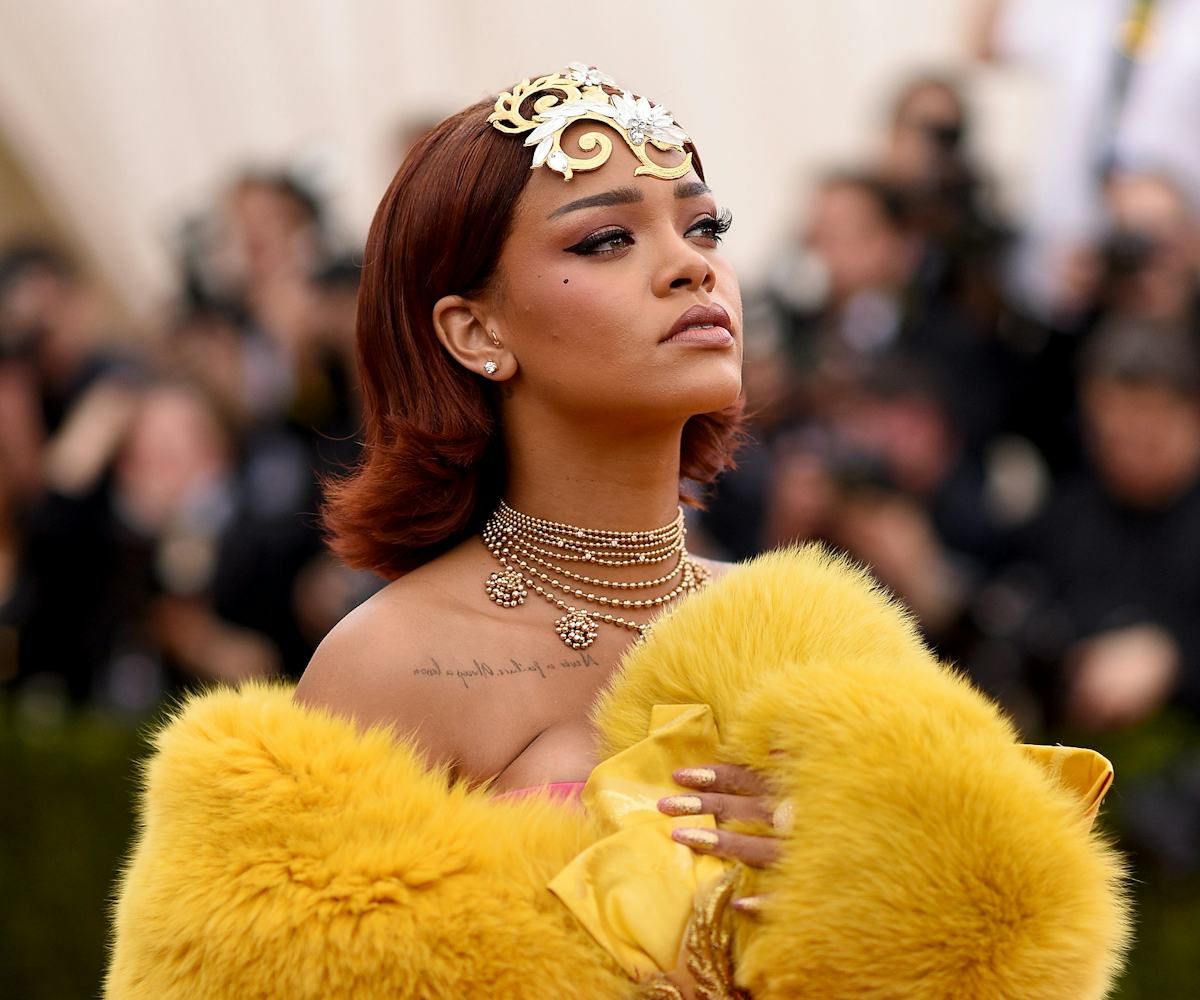 photo by Dimitrios Kambouris / Getty Images
see rihanna perform from inside the met gala
For this year's Met Gala, Anna Wintour made the ruthless decision to ban amateur photography from inside the party. That meant we wouldn't be able to live vicariously through all the guests and Kim Kardashian would have a lot of extra time on her hands. It also meant that our Instagram accounts would not be flooded with short snippets of Rihanna's post-dinner performance.
But let's be honest. Rihanna is not performing at the hottest party of the year without at least some video making its way online, and that's exactly what happened. Grainy footage shows RiRi changing out of her already infamous "pizza dress" and into a much more performance-ready number, including a blue crown and red leather gloves. 
Below, you can watch the singer perform her latest single "Bitch Better Have My Money," as well as "Pour It Up" and "Diamonds." The crowd, of course, was loving it.