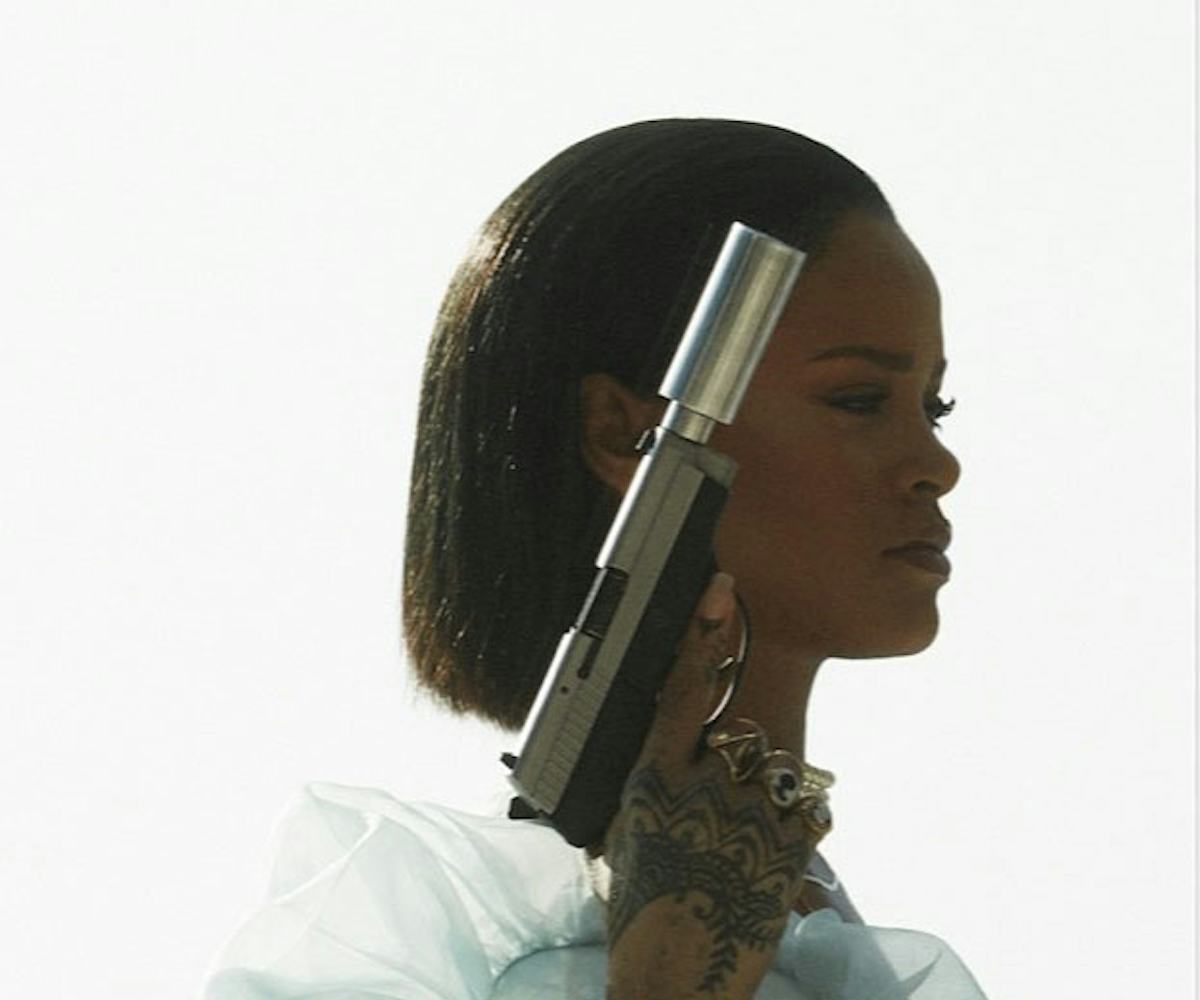 Photo via @badgalriri/Instagram
Rihanna Made Our 4/20 Dreams Come True
We "needed" this NSFW video
Today is every stoner's favorite holiday, so naturally Rihanna had to have a hand in the celebration. As a tribute to what we assume is one of the most wonderful times of the year for her, Bad Gal RiRi unleashed the music video for her ANTI track "Needed Me." All morning long, she has been teasing the release on Instagram with photos that can only be described as lusty thirst traps.
Directed by Harmony Korine, the video starts off with Rihanna freeing the nipple, while wearing a lace thong and a sheer robe, with a gun in one hand and a blunt in the other. (Shockingly, there are no Fenty x Puma Fur Slides or Stance socks in sight.)
Bad Gal RiRi is on a mission to get RIHVENGE and she is taking zero prisoners. At one point, she saunters into a strip club with her loaded weapon, makes her way to a private party in the back, and then fires off a few rounds on a tatted up bad boy. For a moment, Rihanna almost reminds us of Lana Del Rey in "High by the Beach," but the violence is escalated to the highest level.
"Bitch Better Have My Money" was truly a work of art, but this production gives the video a real run for its money. "Kiss It Better" was seductive, "Work" was steamy, and "Needed Me" is straight-up NSFW. It's a glorious visual masterpiece. We hope that this video turns into a vengeance trilogy like Park Chan-wook à la Sympathy for Mr. Vengeance. (Potential ANTI plot twist? Or should we call it Sprihng Breakers?)
Bless Rihsus and watch the music video in its entirety, below.