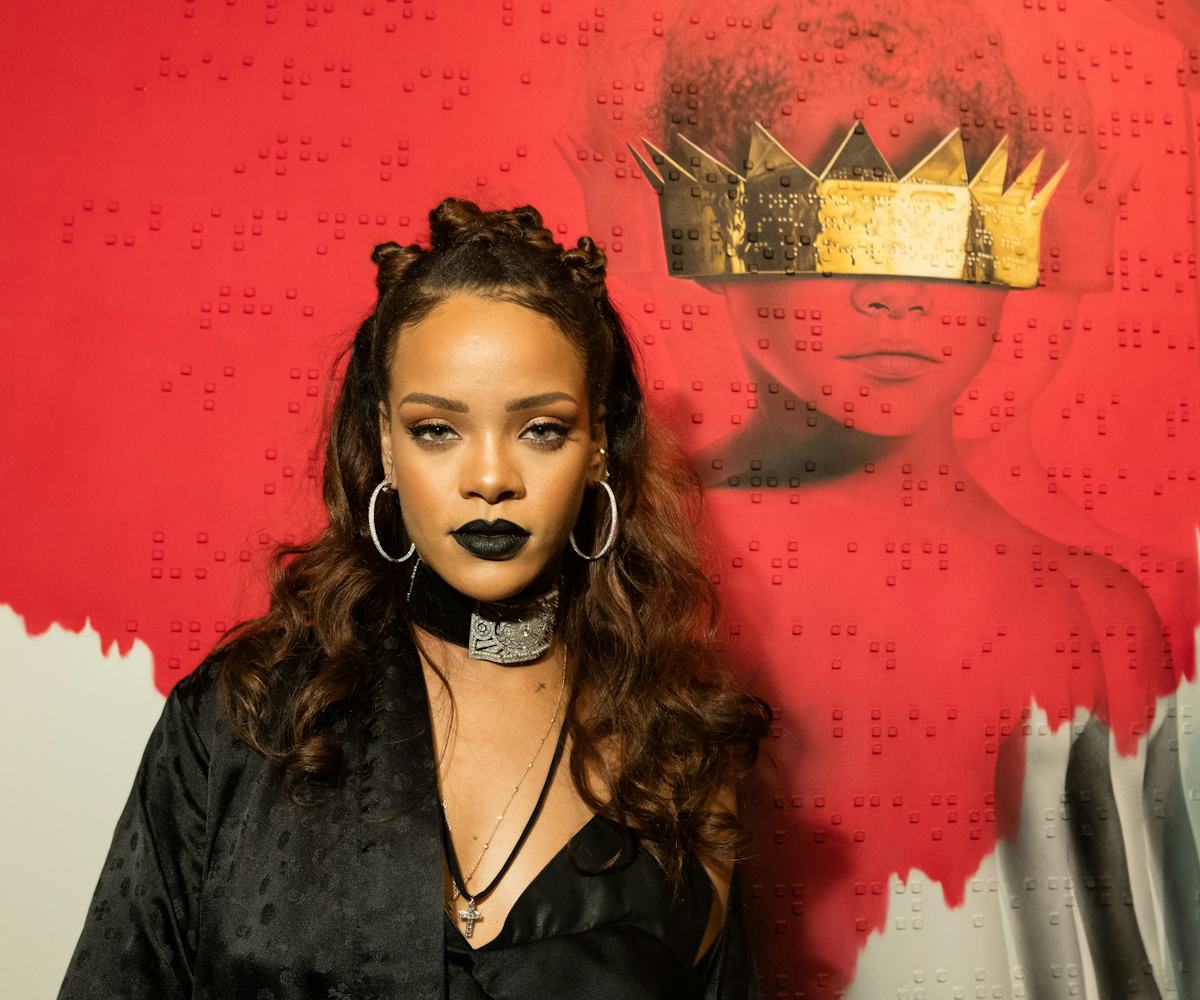 Christopher Polk / Getty Images
Rihanna Unveiled The Artwork For Her Upcoming Album
BREAKING: Late last night, Rihanna hosted a special event at an art gallery in L.A. where she revealed major details regarding her upcoming eighth studio album. The LP is officially called ANTI, and the definition of the word was displayed at the gallery. For the cover, Rihanna collaborated with contemporary artist Roy Nachum. According to Revolt TV, the artwork was allegedly inspired by Rihanna's first day of daycare and is a metaphor for vision impairment. ("Sometimes the ones who have sight are the blindest," said Rihanna.) The FADER also reported that the front and back cover of ANTI will feature poetry by Chloe Mitchell inscribed in braille.
Select fans and journalists were invited to attend the private event, which featured several large braille installations. Based on word from spectators at the scene, people were randomly chosen to interact with the installations by leaving their handprints on the canvas with black ash while blindfolded. (Rumor has it that the braille translates to text that will be found in the corresponding LP booklet.) 
No details on a release date for Rihanna's album yet, but what an innovative way to make the big reveal. No sleeping in the streets, stay woke.