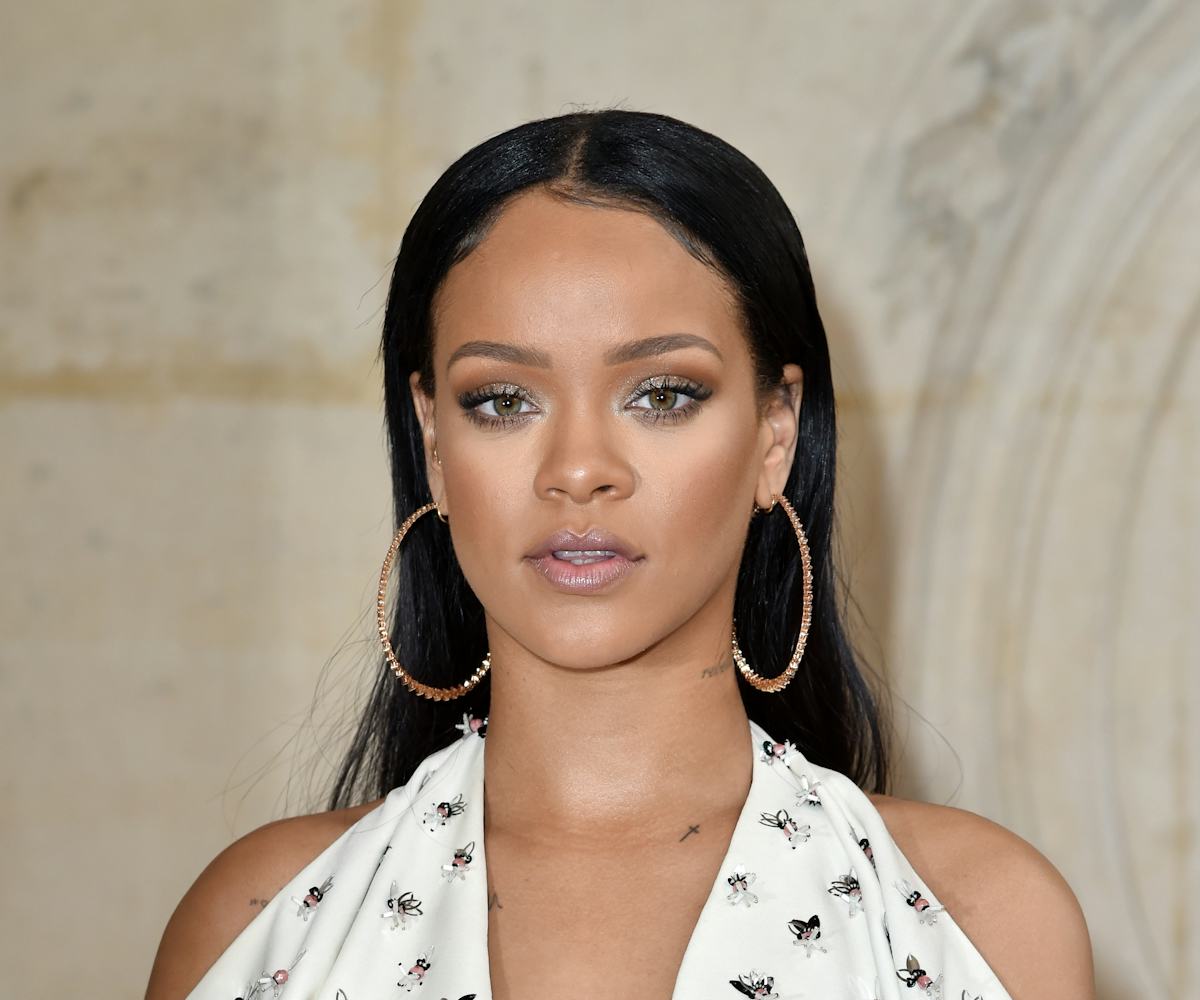 Photo by Pascal Le Segretain/Getty.
Rihanna Now Has Dreadlocks
Buffalo soldier, dreadlock Rih Rih
Rihanna, queen resident of hair change central, has switched things up yet again. Somewhere between designing a collection and attending shows in Paris, she managed to carve out some time to get faux dreadlocks. 
The star posted a mirror shot showing off her butt-grazing locs, with the caption "buffalo $oldier." Last we saw Rih, she had long, black hair paired with perfectly gelled down baby hairs (seriously, someone get us the brand of edge control she uses). Next time we see Rih, she could have a shaved head—we never know with this one.
Though this is a style we've seen the singer with before, we can't help but note the timing. Is this a jab at Marc Jacobs and the controversy surrounding his problematic decision to put dreadlocks on his models, without referencing black culture as one of the influences? Or is this Rih Rih just being her usual experimental self? Whatever her reasoning, we appreciate the Bob Marley nod. RastaRih for life.