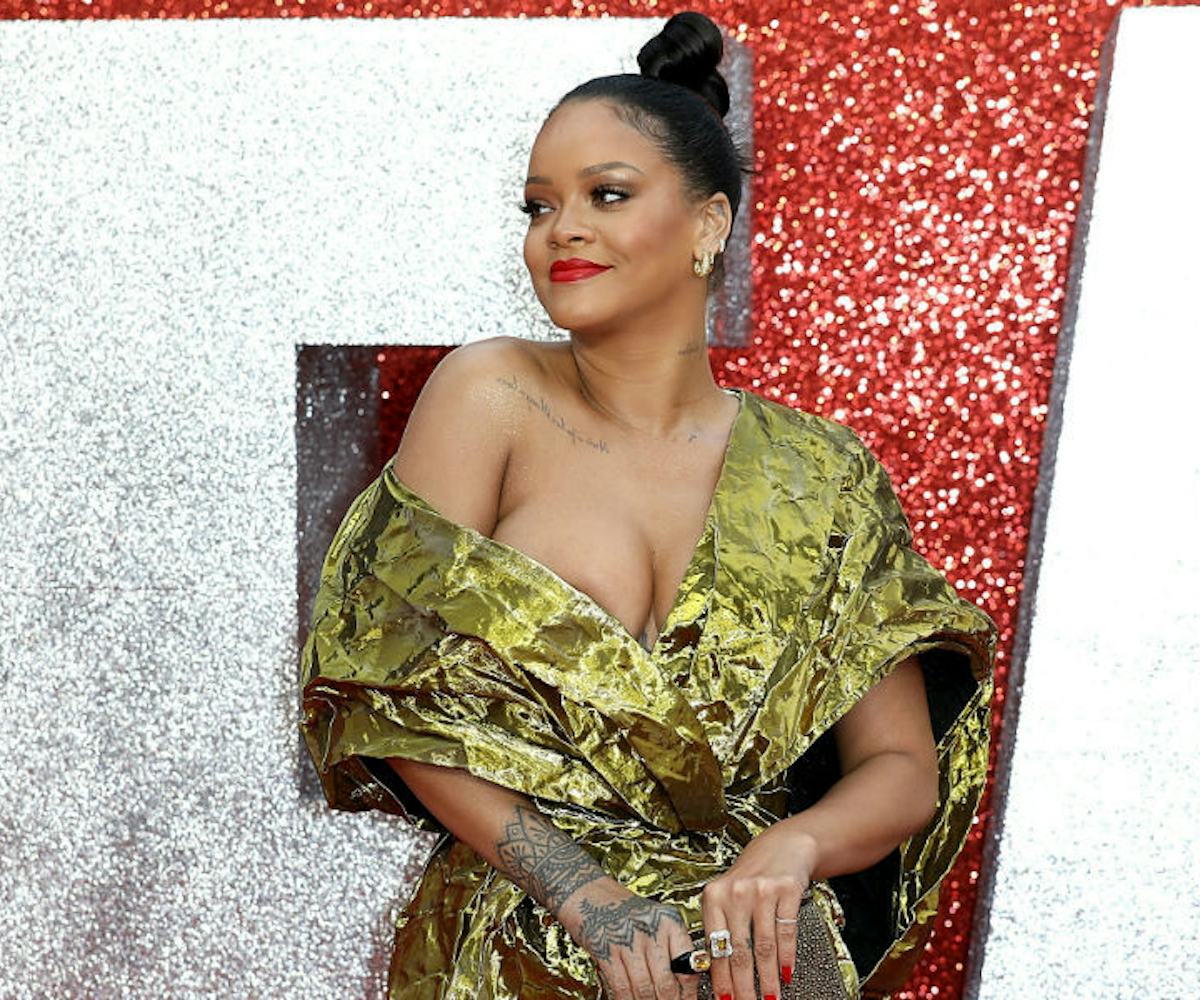 Photo by Tim P. Whitby/Tim P. Whitby/Getty Images.
Rihanna Says New Music Is Coming
She responded to a fan with an update
Rihanna has a lot going on. Fenty Beauty just turned one, she launched Savage x Fenty which will close out NYFW today, and she's reportedly working on a film. She's busy! But some of us have been impatiently waiting for the one thing we really want from the star: new music.
Last month, she teased that she was back in the studio. She even let us know that the next album will be a reggae record inspired by Bob Marley. Yesterday, she gave us another (fairly vague) update.
After one fan commented asking where the "m.u.s.i.c." is, Rihanna responded, sympathetically, as such:
I know I know sis. I'm doing music. Simultaneously doing lingerie, makeup, film, amongst a couple other things that I enjoy. When the music is ready, you won't have to ask for it. But it's coming. Just not today sis. I'm hype too tho, it can't come soon enough for me.
Okay! So, it's coming. Probably not this year and definitely not soon enough for Rihanna or us, but it's coming. And well, we'll be ready for it when it's ready for us!