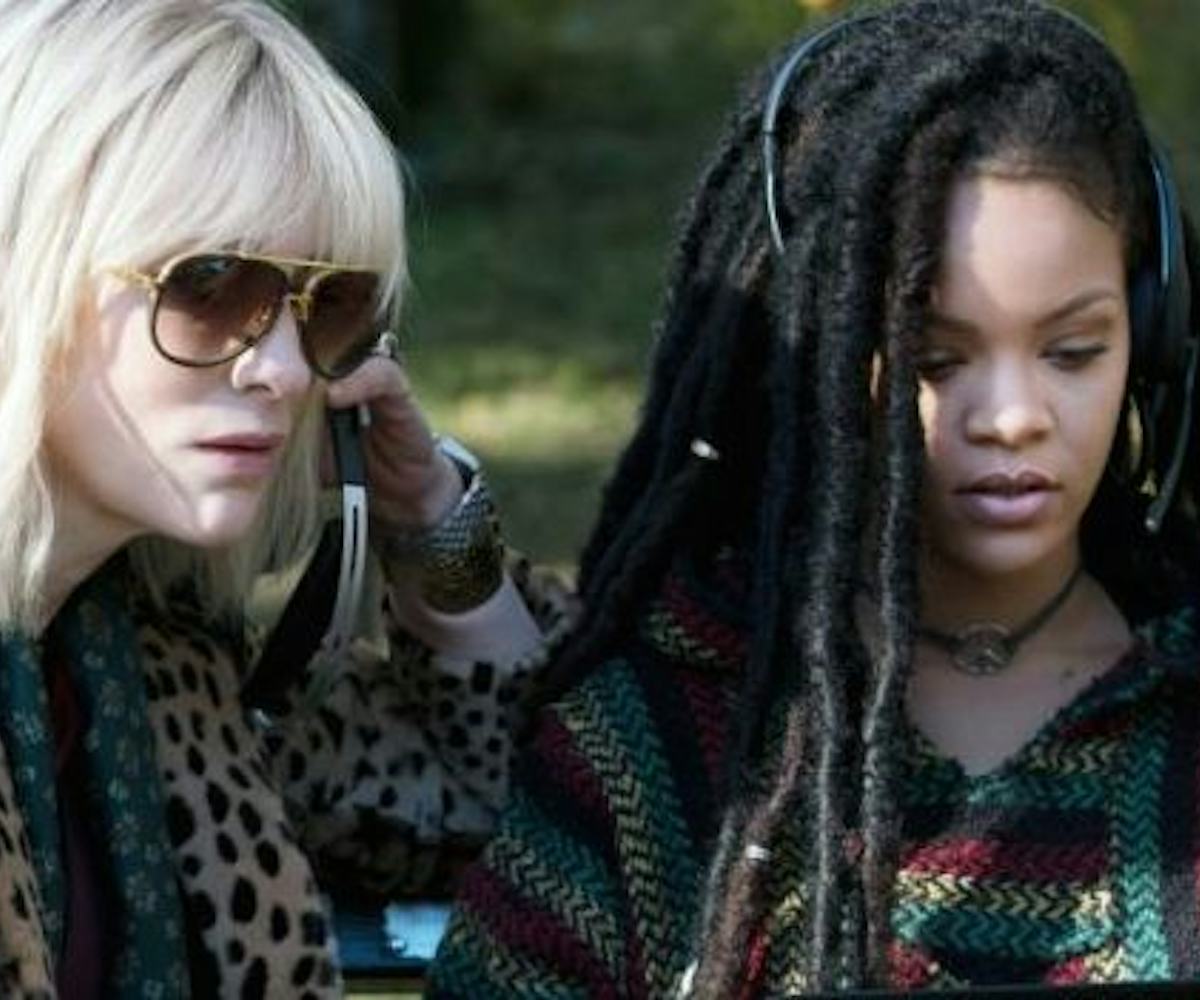 Photo via YouTube/Warner Brothers
The Powerful Reason Rihanna Requested Locs For 'Ocean's 8'
Her hairstylist speaks up
There's a much deeper meaning behind Rihanna's decision to wear locs in the upcoming Ocean's 8 movie, according to her hairstylist Yusef Williams.
In a new interview with Refinery 29, Williams said that Rihanna specifically requested locs to play Nine Ball, as she wanted to visually represent her Afro-Caribbean roots within the movie. 
"Her locs would maintain that tie to Africa. She'd keep her accent. She wasn't just going to be some American girl in this movie," Williams said. "Nine Ball is still a Caribbean girl that just happens to be in America."
Williams added that, ahead of filming, he and Rihanna met with Ocean's 8 director, Gary Ross, to discuss Ball's look and character. "Production gave us a lot of freedom to create her character visually and play with her look... We wanted this girl to be cool, chill, and very minimal," he revealed. However, Williams said that the "one thing [Rihanna] probably cared about the most was her hair."
"When people have locs, it's kind of like their crown. It's their pride and joy. It's like a flower...You gotta nourish it and watch it grow," he said, before adding, "Hair played a really big part in who Nine Ball came to be."
And while Rih has since returned to her old hairstyle, Williams says that she'll definitely be sporting locs again. 
Read the entire interview with Williams here.