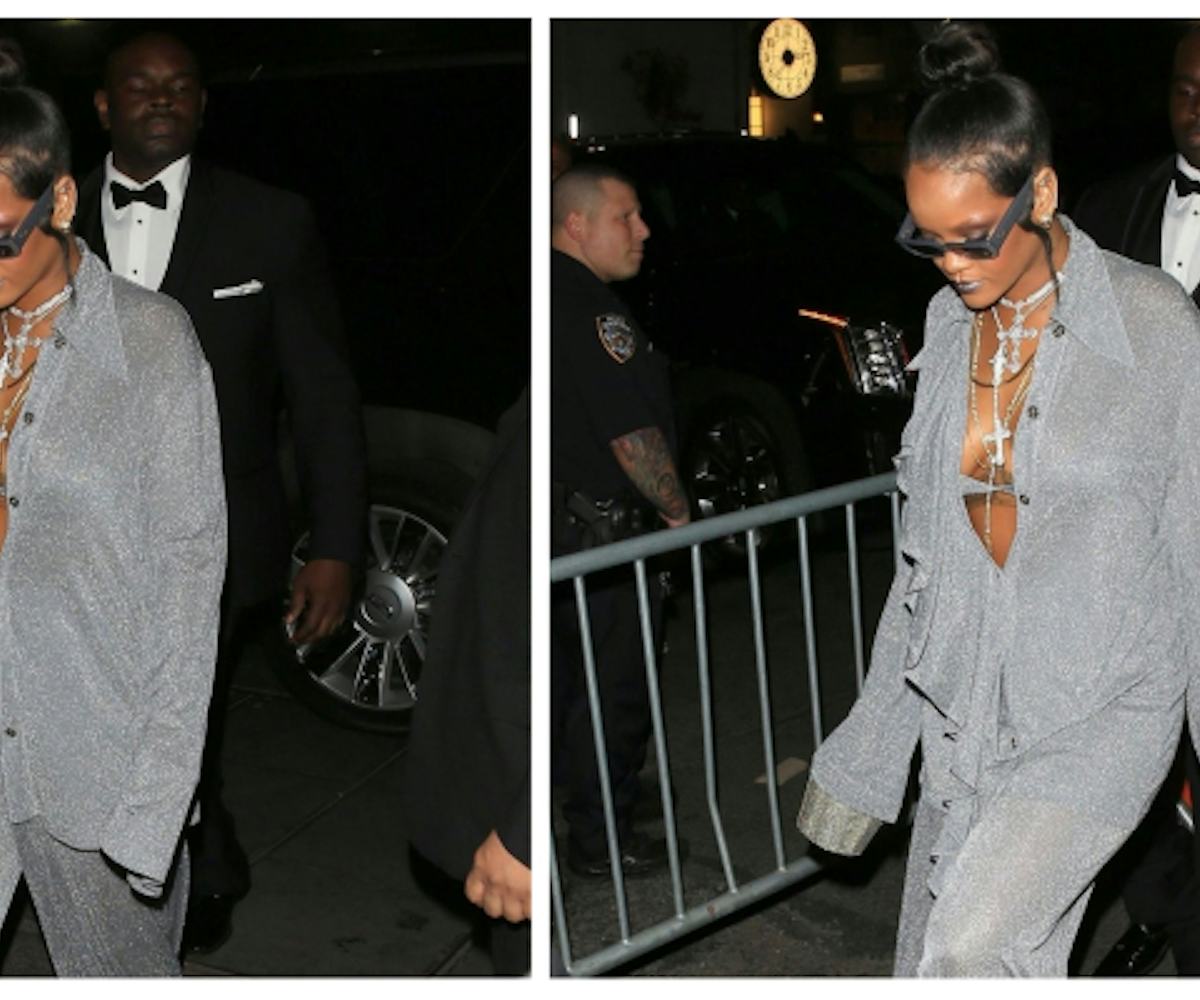 photos via twitter.com/laia_fenty
Rihanna Wore Pajamas To The Met Gala After-Party
Because of course she did
Good afternoon to everyone, especially Rihanna, who owes me a new wig and set of eyebrows after she unveiled her jaw-dropping Met Gala look last night. In case you missed it, the Bad Gal arrived to the red carpet as our new pope in a stunning Maison Margiela by John Galliano gown-cape-hat clergy combo. Rih's night of glam didn't end there—she also pulled together a stellar ensemble for the gala's after-party.
The superstar pulled up, Vogue reports, around 3am to New York's Up & Down in none other than a glittering pajama set by Nina Ricci. 
Look at that effortless swagger! Those jewels! Those shades! RIHsus just rose again.
Really though, this "casual" look shouldn't come as a surprise. Last year, our queen donned a silky Prada nightshirt and bedroom slippers to the gala after-hours. Praise be!