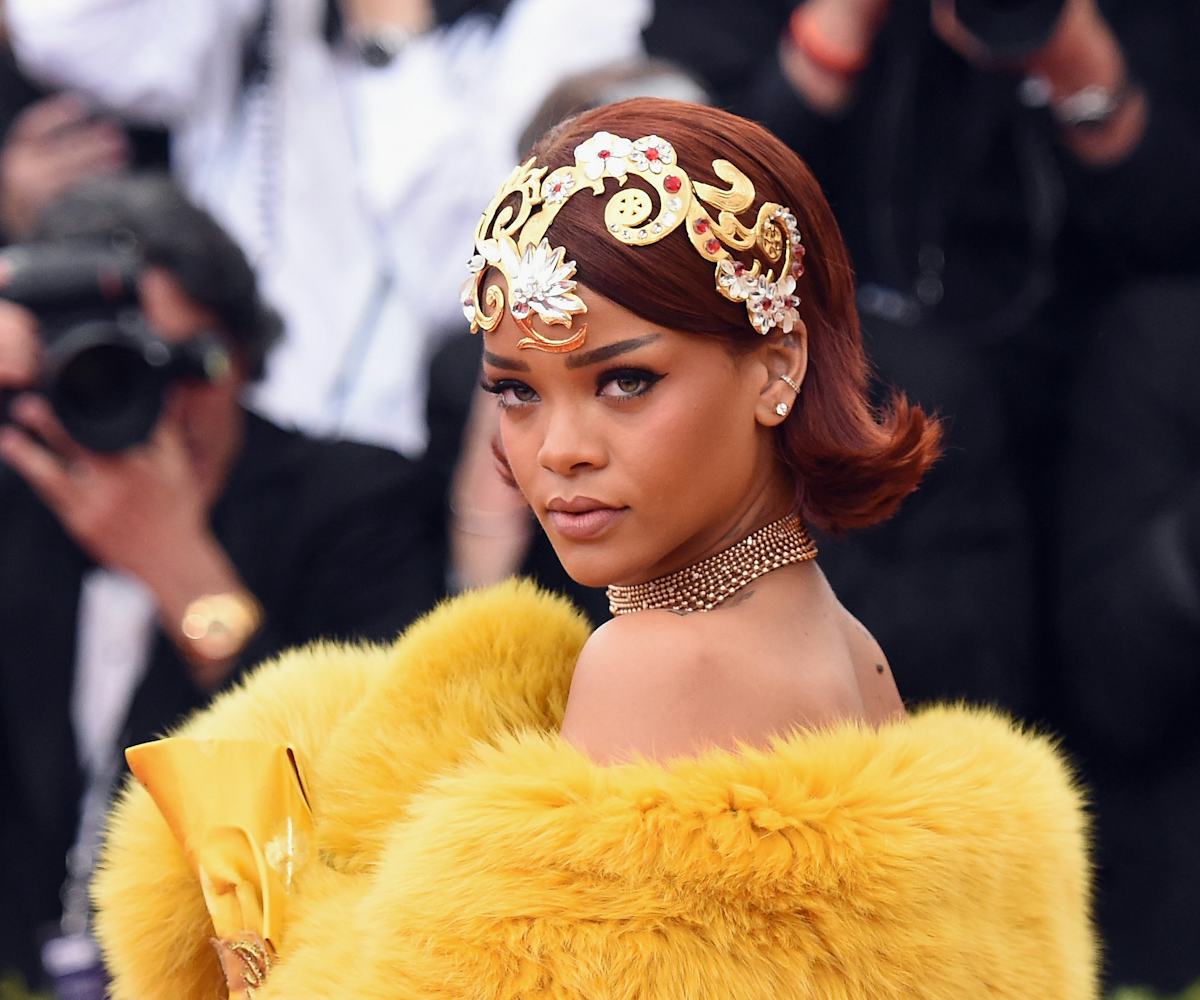 photo by mike coppola/getty images
rihanna is officially the most downloaded artist
As if we didn't have enough already, Rihanna has officially just given us another reason for us to bow down.
The 27-year-old singer and queen of everything became the first artist to ever cross the Recording Industry Association of America (RIAA)'s 100 million song certifications, a.k.a. Rihanna has the most downloaded singles. She easily beat out second and third place holders, Taylor Swift, who has 88 million, and Katy Perry, who has 79 million, respectively. The 100 million units are comprised of the 37 separate songs she's released so far, and they include a 9X multi-platinum award for "We Found Love," 6X multi-platinums for "Stay," "What's My Name" and "Only Girl (In The World)," plus a 2X multi-platinum for new song "FourFiveSeconds," a platinum for "Bitch Better Have My Money."
The CEO of RIAA, Gary Sherman congratulated Rihanna in a press release, noting that "she has not only surpassed RIAA's one-hundred million mark, but also is the first artist to do so. It's an historic feat and a testament to an extraordinary career."
It's no secret that Rihanna is doing amazing things in her career, and we're #blessed to witness this proud moment in "histoRIH."