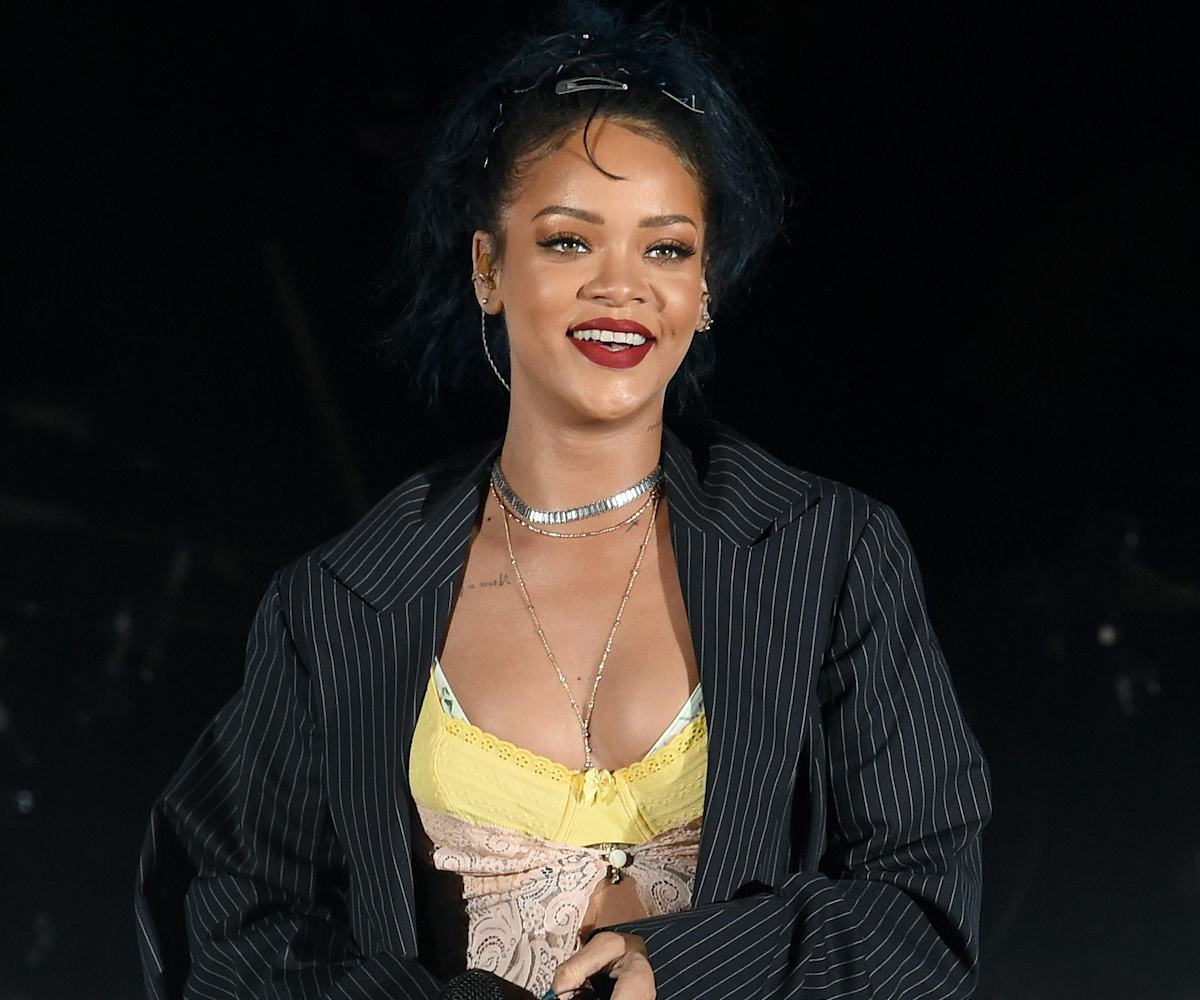 Photo by Kevin Winter/Getty Images
Rihanna's New Sponsorship Deal is Worth How Much!?
It's been a busy week in the wonderful world of Rihanna: She dyed her hair blue, landed a starring role in Valérian and the City of a Thousand Planets, and now The New York Post reports that the singer has agreed to a sponsorship deal with Samsung worth $25 million. Supposedly, the tech brand will support the singer's upcoming tour and as The Post points out, the whole thing makes a lot of sense—Rihanna is signed to Jay Z's label Roc Nation, and the rapper's last album, Magna Carta Holy Grail was released through a partnership with Samsung.
In exchange for the sponsorship, Samsung allegedly "wants to use Rihanna to help promote its Galaxy line of products and wants exclusive use of Rihanna-related video content to release via its Milk Music radio service." We imagine that making a deal with Rihanna is probably terrifying now that everyone has seen the "Bitch Better Have My Money" video, though.
There's still no official word on when ANTI is going to drop, but we have a feeling in our guts that it's going to be sooner rather than later!