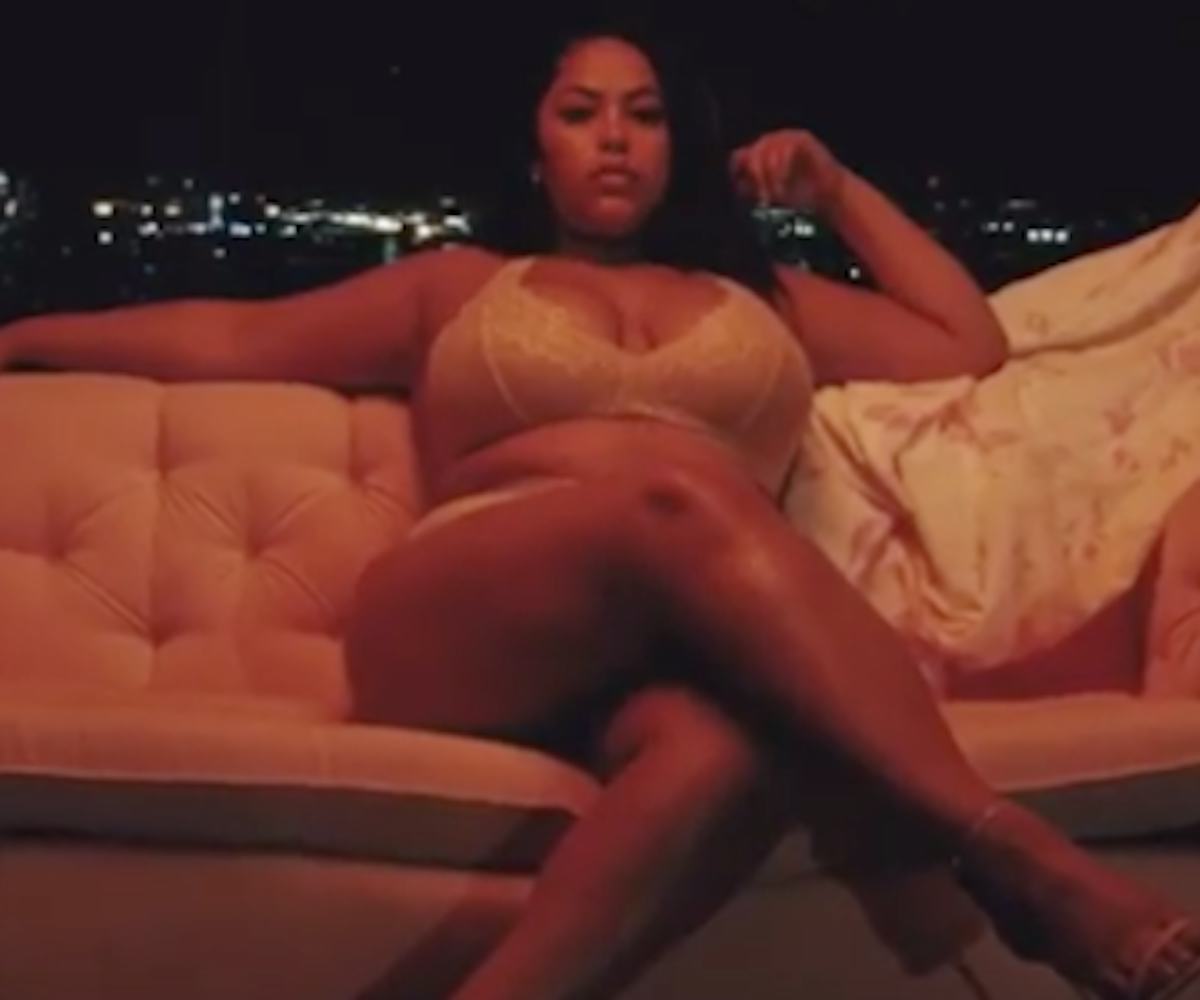 Photo via @badgalriri Instagram
Rihanna's Lingerie Brand Is Going To Be Just As Inclusive As Fenty Beauty
"Savages come in all shapes and sizes!! ya ready?"
Rihanna keeps teasing her new lingerie line, Savage x Fenty, and we couldn't be more excited. The latest scoop we got on the collection? It's going to be size-inclusive.
Yesterday, Ri took to Twitter to post yet another sneak peek of the line, commenting, "savages come in all shapes and sizes!! ya ready?" The ad features sound bites of a woman talking about what she loves about her real body—her "giant boobs," rolls, stretch marks, and cellulite—and when she feels the sexiest.
And just this afternoon, Rihanna posted yet another sneak peek:
When you go to sign up for the Savage x Fenty mailing list, you're able to choose from a range of sizes: for bras, 32A to 44DDD, and for bottoms, size XS to 3X. Both categories also have an "other" option, which leads us to believe there may be a made-to-order feature that ensures all sizes are covered.
Considering how inclusive her Fenty Beauty line of cosmetics is— boasting a 40-shade foundation collection that covers the full range of skin tones and showcasing a diverse range of models in its ads—the news that her intimates line is just as all-encompassing is something we're unsurprised by. Still, we're excited to keep seeing Ri bring the message of inclusivity to everything she touches.
Also, we now know the line is launching on May 11, which, luckily, will be here before we know it. Mark those calendars, now!