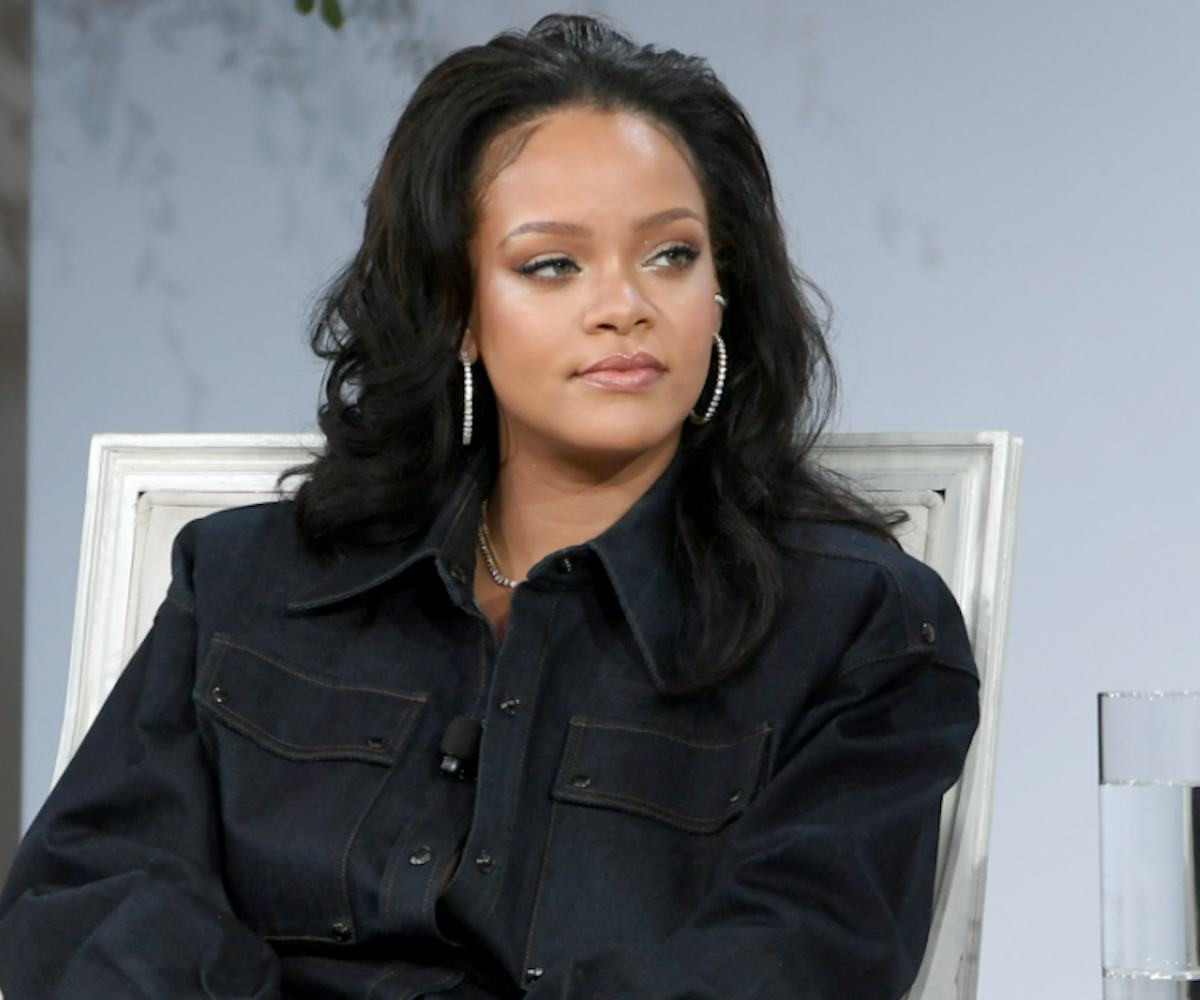 Photo by Dimitrios Kambouris/Getty Images
Snapchat Has Lost $800 Million Since Rihanna Criticized The App For An Offensive Ad
The ad mocked domestic violence
After Rihanna called out Snapchat last week for an ad that mocked victims of domestic violence, the app lost $800 million. Maybe there is justice in this world after all.
The "Rude Boy" singer, who was physically abused by her ex Chris Brown, posted a screenshot on Instagram stories of an ad that asked, "Would you rather slap Rihanna or punch Chris Brown?" She wrote, "I'd love to call it ignorance, but I know you ain't that dumb! You spent money to animate something that would intentionally bring shame to DV victims and made a joke of it!!!" 
While the social media app has since apologized—saying the approved ad was "disgusting and never should have appeared" on their service—they've also paid the price for their ignorance. According to The Daily Beast, stock for Snapchat's parent company, Snap Inc., plummeted 3.6 percent after Rihanna publicly condemned the app, losing $800 million in market value.
"Shame on you," Rihanna wrote on Instagram in response. "Throw the whole app-oligy away." She went on to say that the ad wasn't only offensive to her, but to all victims of abuse—especially the "ones who haven't made it out yet." 
In 2015, Rihanna told Vanity Fair of her abusive relationship with Brown,  "I just never understood that, like how the victim gets punished over and over. It's in the past, and I don't want to say, 'Get over it,' because it's a very serious thing that is still relevant; it's still real." 
This ad was yet another form of punishment for a lot of victims of abuse, and it's good to see the app is now facing consequences for its thoughtlessness.