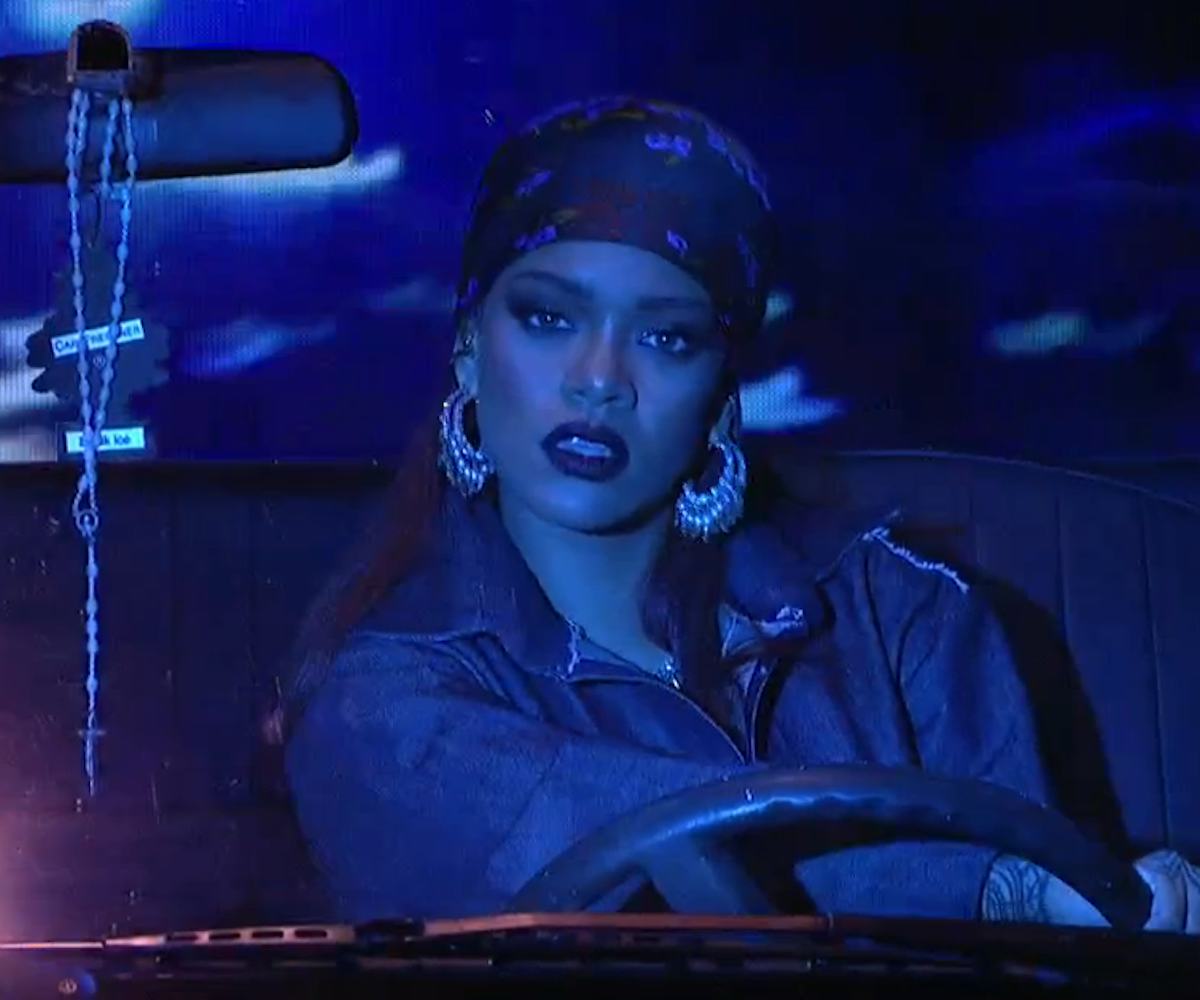 Photo via NBC
rihanna performs her latest singles on snl
to close the show's 40th season.
Last night, making her fifth appearance on Saturday Night Live, Rihanna knew how to deliver an impressive, visually enticing showcase. As she took the stage, she turned her latest singles "Bitch Better Have My Money" and "American Oxygen" into gripping performances complete with props, a faux police chase, and the incomparable stage presence we've come to expect.
For the pop star's live performance of "Bitch Better Have My Money," she stayed true to the song's tough, gangster vibe. Part of the SNL stage was transformed into a scene straight out of a blue-tinted crime film, placing Rihanna behind the wheel of an air freshener-decked car with a hostage in her backseat as she drives away from a flashing police cruiser. While this staging gives a more cinematic feel to the aggressive track, Rihanna eventually steps out on the stage with her crew of backup dancers to continue the performance with a more traditional dance number.
On a wildly different note, Rihanna concludes her guest appearance with an emotional performance of her politically-charged track, "American Oxygen." Set in front of a screen displaying scenes from American history, the singer remains stationary, letting the lyrics and images do all the talking.
Although Rihanna didn't make any sketch cameos in addition to her musical performances, her riveting appearances left audiences transfixed nonetheless. Watch Rihanna's SNL spots below.
(via Rolling Stone)