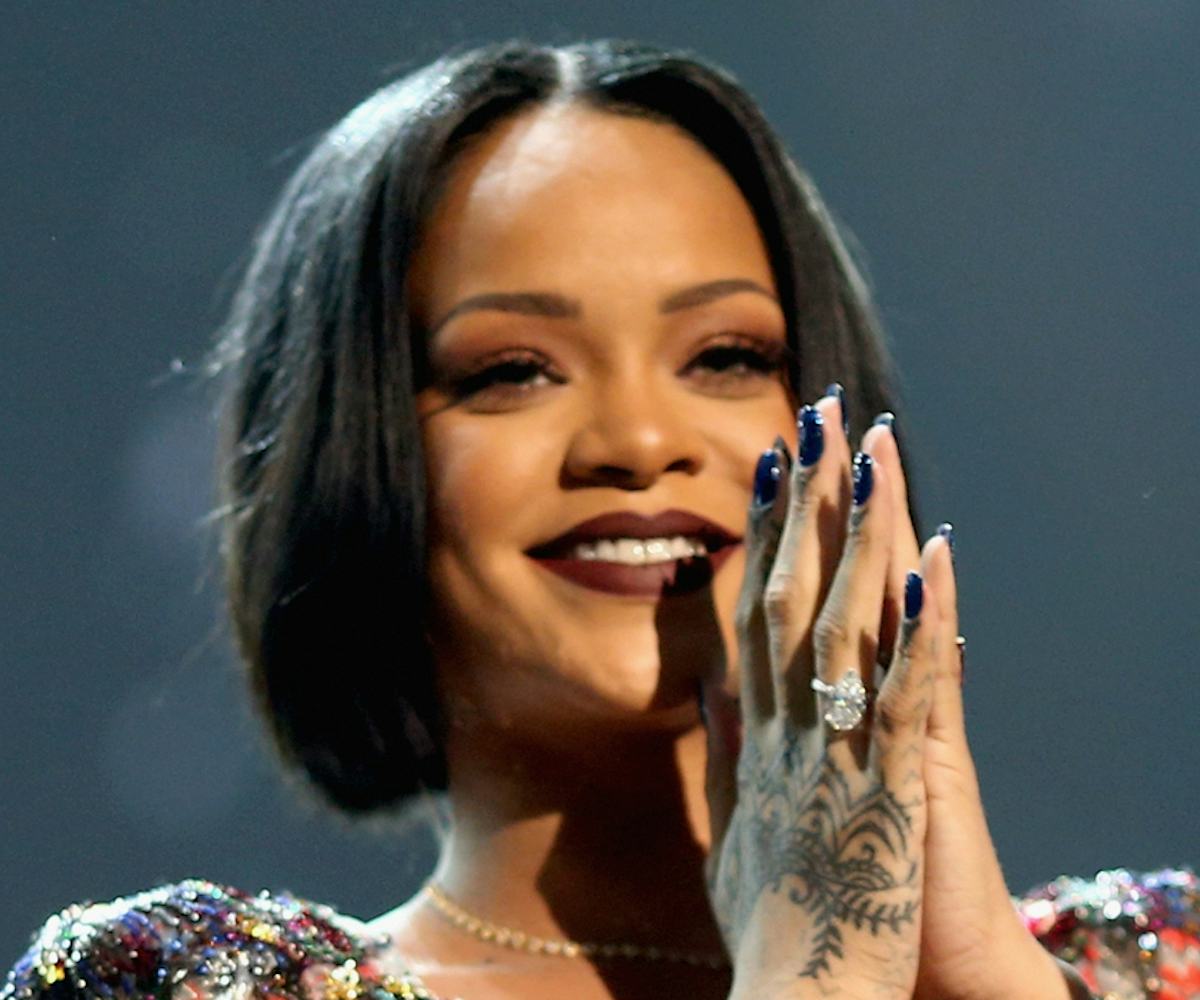 Photo By Christopher Polk/Getty Images For NARAS.
Rihanna Turned Down The Super Bowl In Support Of Colin Kaepernick
According to a new report
Rihanna was reportedly offered the headline spot for this upcoming Super Bowl Halftime Show. However, in a fine example of what using your power looks like, the singer apparently declined the offer in support of football player and activist, Colin Kaepernick.
"The NFL and CBS really wanted Rihanna to be next year's performer in Atlanta," a source told Us Weekly. "They offered it to her, but she said no because of the kneeling controversy. She doesn't agree with the NFL's stance." Another source told Entertainment Tonight that she was apparently the frontrunner. 
"The offer and exposure would have been great for Rihanna as she's planning a new album and tour,"ET's source continued, "But she stuck to what's right in her eyes." P!nk also reportedly passed on the Halftime show, which has since been taken up by Maroon 5.
Kaepernick, who was a former quarterback for the San Francisco 49ers, hasn't played a game since the end of the 2016 football season. As noted by Us Weekly, Kaepernick believes this is tied to him being the first NFL player to protest racial inequity and police brutality by kneeling during the national anthem—an action that has since launched a nationwide conversation about patriotism, the right to free speech and protest, as well as the lack of accountability for police officers.