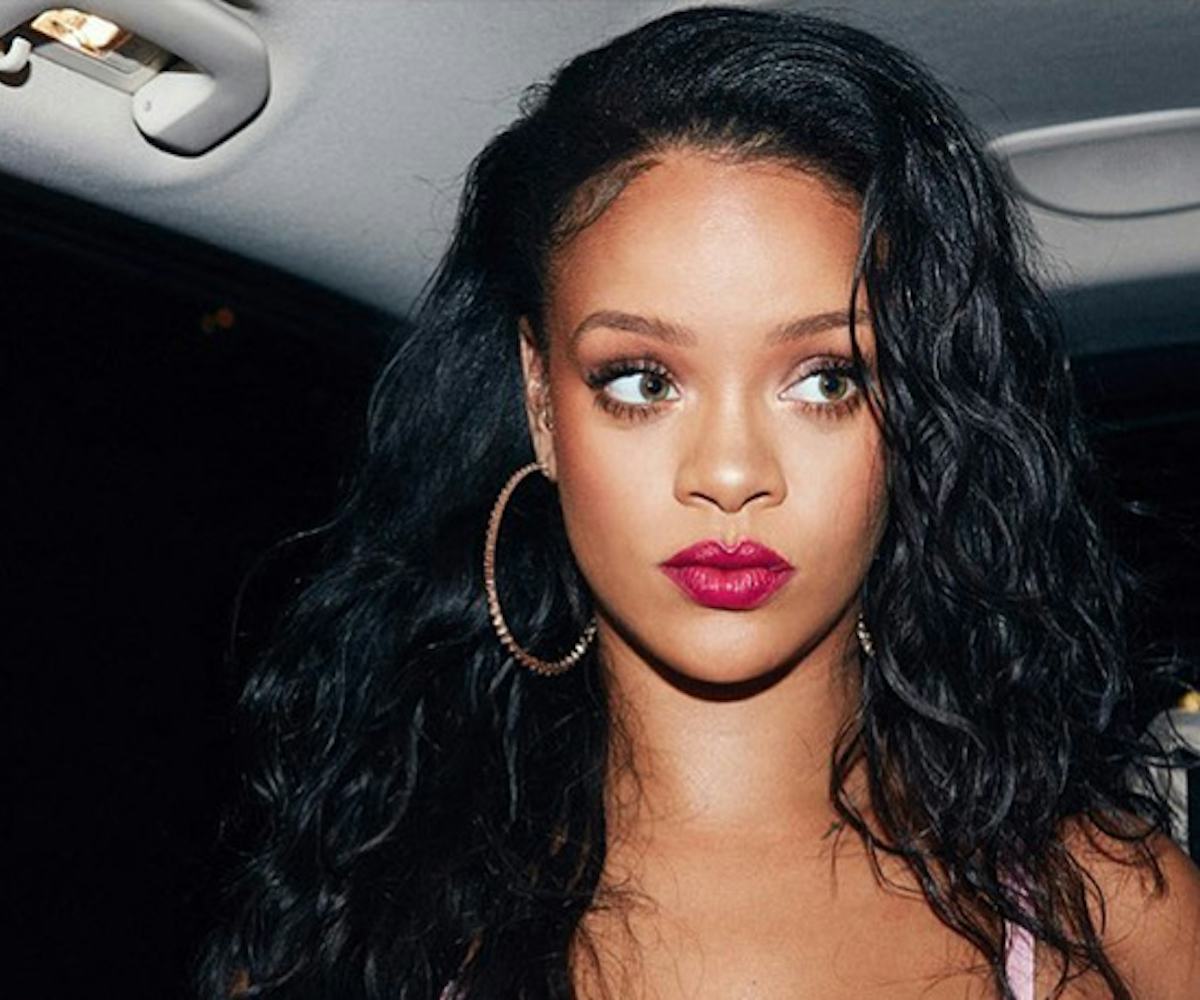 Instagram/@badgalriri
Rihanna Is Our Favorite Internet Troll
Rihanna released her new Fenty Beauty line earlier this month, and it includes 40 shades of foundation that cater to many different skin tones. It was a long-awaited development in the world of makeup. One albino woman went viral after praising Rihanna for creating a shade that accurately matched her coloring. And the darker tones sold out across the country in less than a week, according to The Cut.
Makeup brand Make Up For Ever, though, took to Instagram to claim Rihanna is not the first to put out so many diverse color choices—and she's not in the mood.  
"40 shades is nothing new to us," Make Up For Ever wrote underneath a photo of its Ultra HD foundations. "Since 2015, the #ultraHDfoundation released 40 shades for everyone's unique skin tone understanding the difference between red and yellow undertones. With expertise, time and passion—we shall continue to develop and improve our products for pros, for you, for everyone." 
And BadGalRiRi had some thoughts about this. "Lol. Still ashy," she wrote, along with the shrugging woman emoji. "Shook." Her fans immediately joined in, commenting with "Still ashy" and "#FentyForever." 
Basically, trolling is only okay if Rihanna does it.