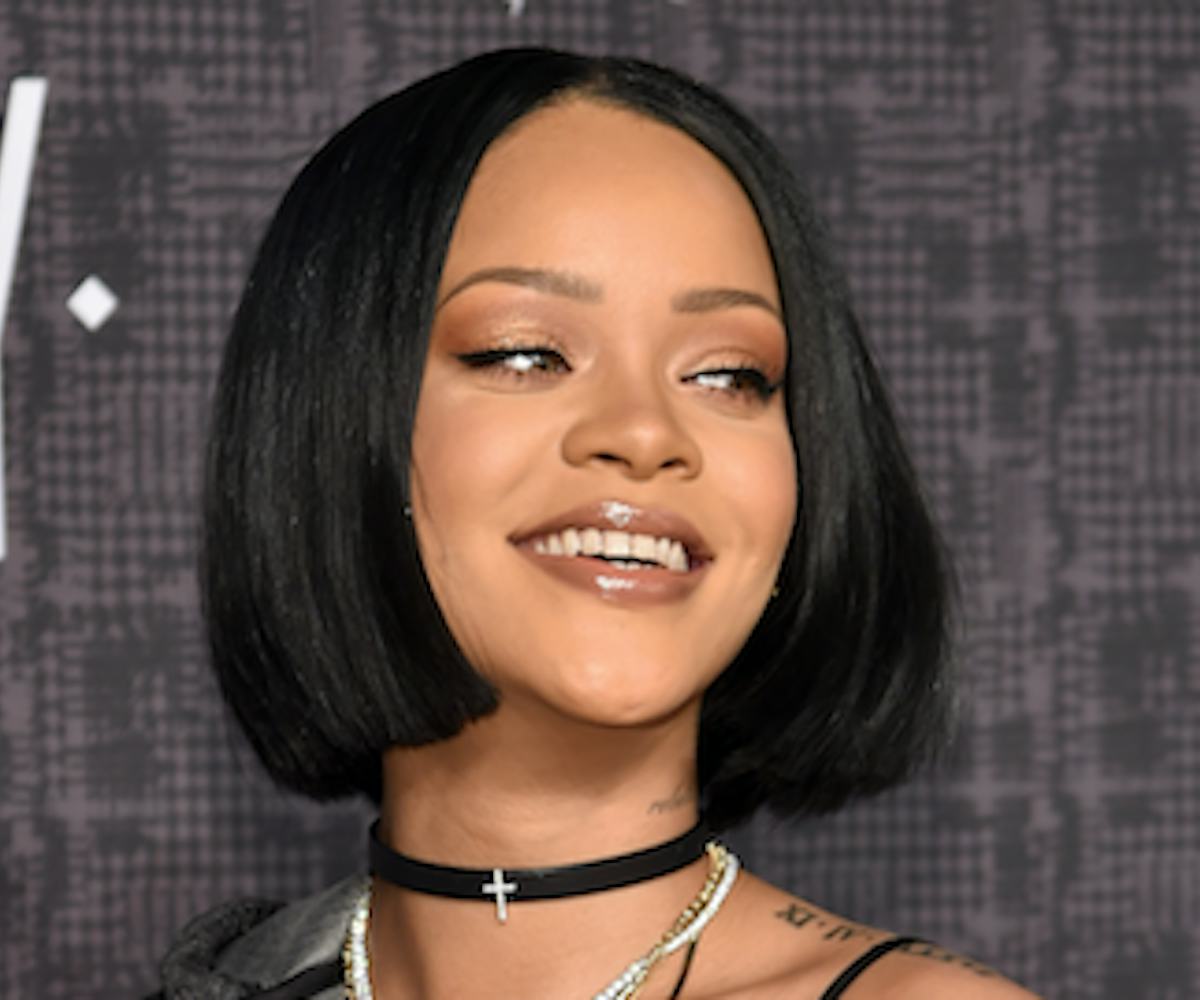 photo by Dimitrios Kambouris / getty images
Rihanna Watches The Same Guilty Pleasure Show As Us
'Vanderpump Rules' strikes again
Celebrities, they're just like us! They eat. They breathe. And, if they're Rihanna, they also indulge in the same trashy reality TV shows as us.
The Bad Gal recently took to Instagram to showcase her love for Bravo's reality show Vanderpump Rules, calling a clip of cast member Tom Schwartz "easily the best clip on tv" and the series' editors "besties in my head." I mean, same.
Rih Rih can be heard trying to hold back laughter in the video as Schwartz describes a drunken night out gone wrong: 
Last night was … a blur. I remember bits and pieces. Like, I remember, you know, tequila shots—lots of tequila shots. I remember James [Kennedy] shirtless. I remember, like, penis flutes. I remember dancing and kissing. Um, and then yeah, from there it just sort of...I don't know what happened after that.
Many of the cast members of the show commented under her post, including man of the hour, Schwartz, who posted a sobbing face emoji and a red heart.
Chrissy Teigen also co-signed Rihanna's approval of the show, calling the clip of Schwartz her "fav[orite]."
So... can we get Rihanna, with Teigen in tow, on the show for an appearance? Let us know, Bravo.