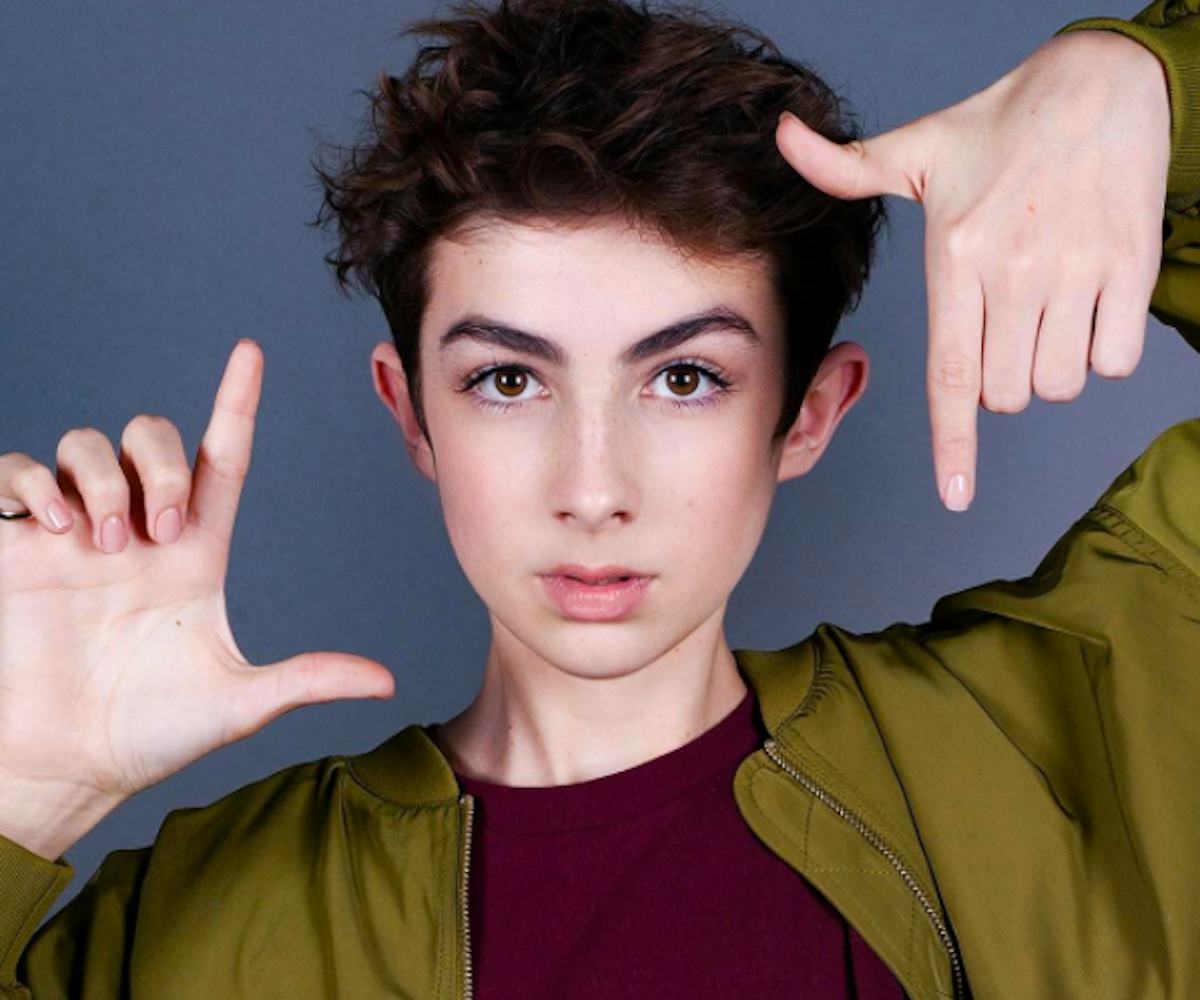 Photo via @lookingforlewys/Instagram
Rimmel London's New Boy Ambassador Has The Best Eyebrows Since Cara Delevingne
Lewys Ball is the newest brand ambassador
One positive thing happening this year is that 2017 seems to have become a time when the cosmetics industry is finally recruiting boys to be the face of their brands. Of course, CoverGirl lead the pack way back in 2016, when they appointed James Charles as its first ever male ambassador last fall; they were soon followed by Maybelline, which tapped beauty vlogger Manny Gutierrez to star in the campaign for Big Shot Mascara. And now, Rimmel London is the latest company to give it a whirl with Lewys Ball as the brand ambassador for its #LiveTheLondonLook campaign.
Ball made the announcement on Instagram: "Get ready to Live the London look.. Unpredictable, authentic, dramatic — the London look is whatever you want it to be no matter where you are in the world" And in another post on the platform, he wrote: "Makeup is for everybody to wear, it doesn't matter who you are."
The 17-year-old vlogger is the makeup brand's first male spokesmodel. Cara Delevingne is also featured in the UK campaign, which is definitely a bonus point, as they both have highly covetable eyebrows. Watch the first advertisement for #LiveTheLondonLook in the video, below.