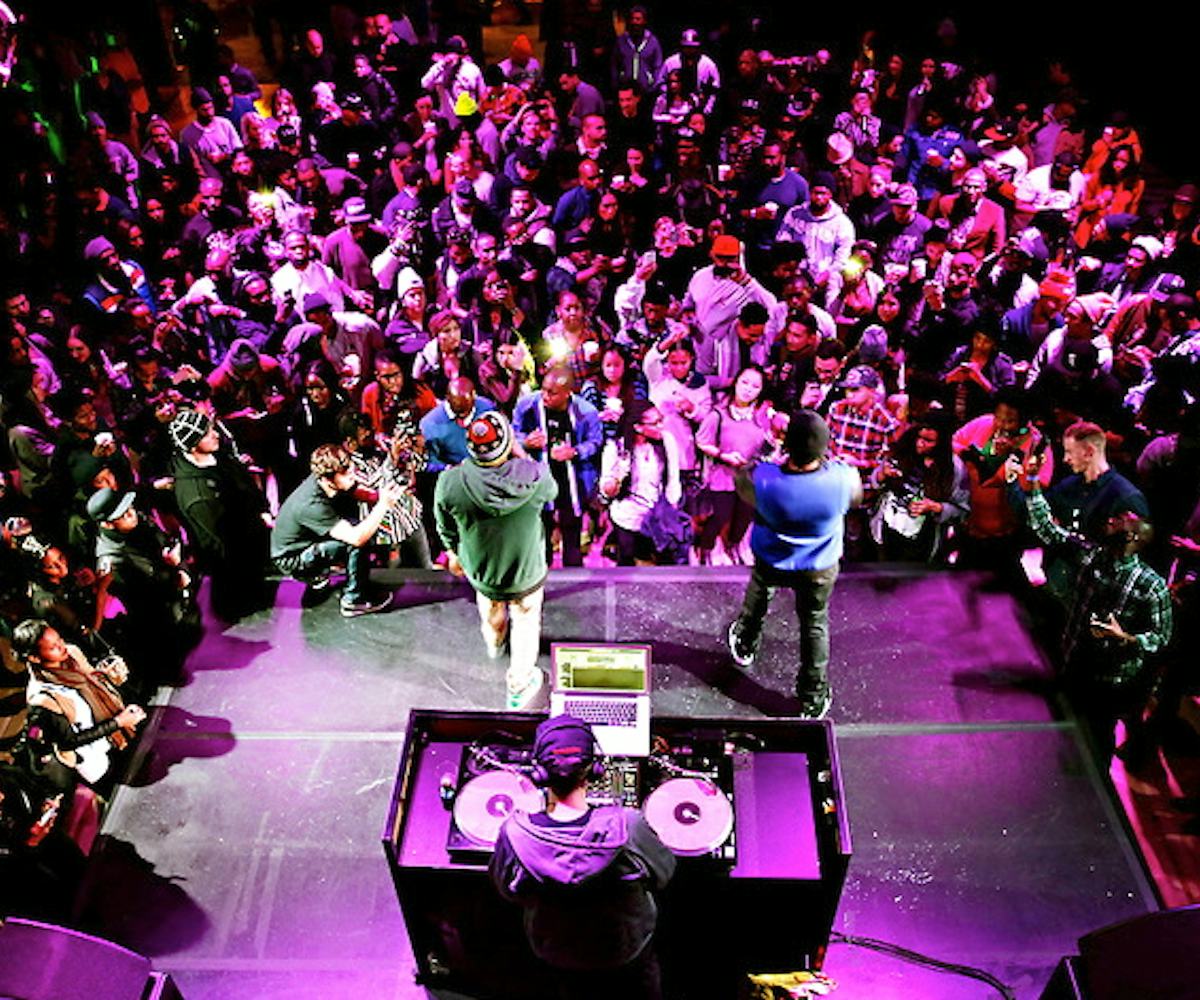 #riquickulous party with pusha t & friends
#riquickulous party with pusha t & friends
Last night the cavernous space beneath New York's Hudson Hotel known as Good Units was transformed into an underground pep rally of sorts. The occasion? The famous Jordan brand, born of the NBA's most iconic player and now a flag waved by new icons it was celebrating the release of Chris Paul's new sneaker, the
. The event comes in conclusion of a pop-up experience/demonstration, which took place over the past few days to introduce basketball fans and sneaker heads alike to the new Jordan brand addition.
We got to Good Units a few minutes early and made our way down the back stairs to check out DJ Wonder's warm up set. Our good friend, "Downtown's Sweetheart"
, warmed up to follow him up on the wheels of steel by hanging from the basketball rim, imaginary slam dunking. The whole space felt reminiscent of a high school gym with a touch of graffiti and a rad basketball game where party attendees could go head to head in a shoot out.
The highlight of the evening came when one of our longtime favorite dudes
showed up to rock the party. His new album
just dropped last month and any time is a good time when the mic is in his hand. All in all, Jordan Brand knows how to throw a blowout party and last night was no exception. Now, we just gotta get our hand on those new
photo: Dorothy Hong