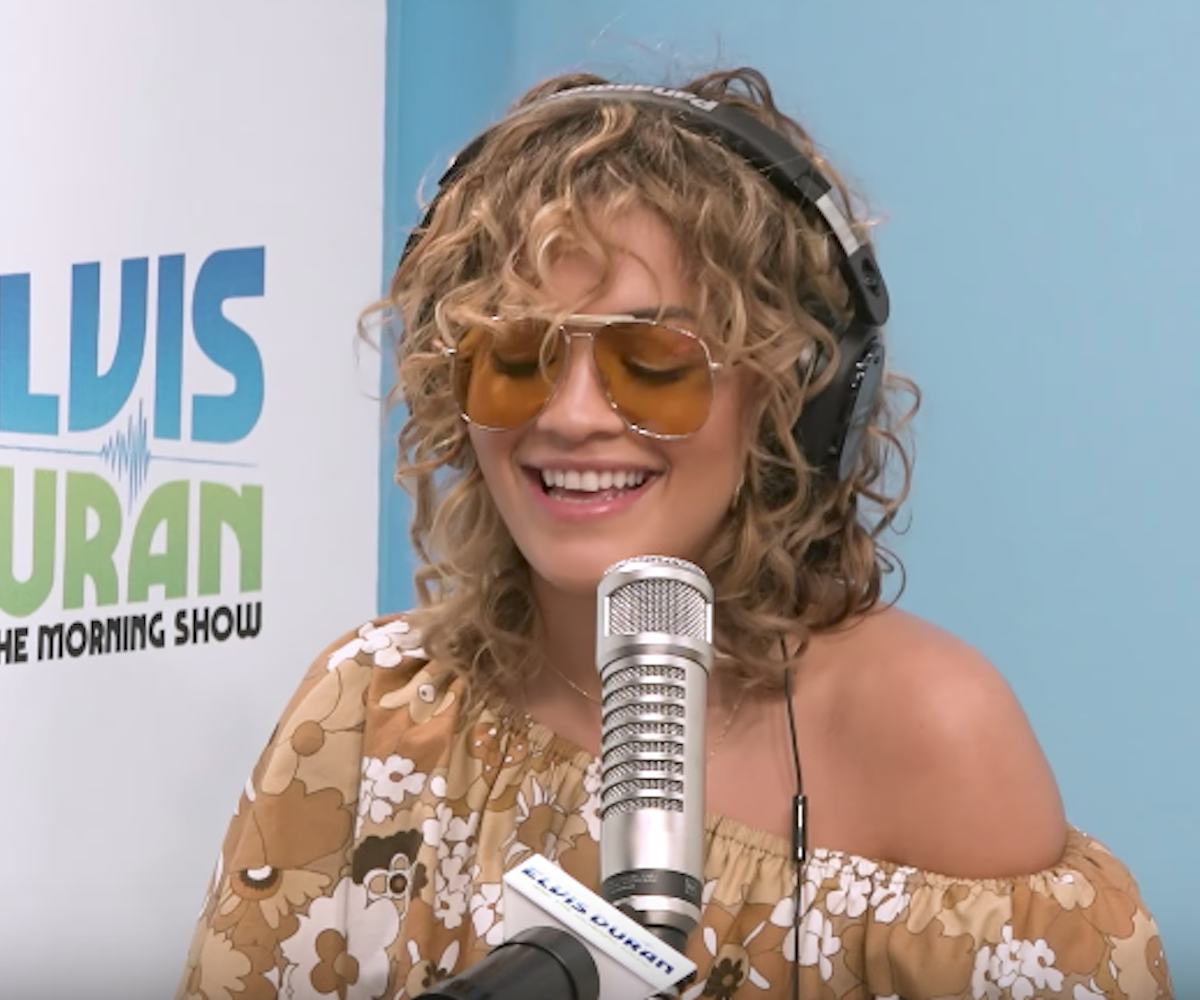 screenshot via youtube
Rita Ora Shows Off Her Rap Skills In Acoustic Cover Of Calvin Harris' "Slide"
Do you slide on all your nights like this?
Just a few weeks ago, we looked into what Rita Ora's, uh, aura was up to, and found that much of her magnetic energy was located in her throat. This news doesn't come as a surprise to us (or anyone who has ears), but in case you had any doubts about her vocal abilities, her latest performance on Elvis Duran's radio show should help you see the light.
While visiting the morning show, the singer spilled the tea on writing her latest single, "Your Song," with Ed Sheeran, her crush on Prince Harry, and why she would want to collaborate with her friends Miley Cyrus and Charli XCX. She also performed acoustic versions of the aforementioned single and cover of Calvin Harris' summer tune "Slide."
Harris' tune features a killer verse from Migos, and when the time came for that part, Ora didn't shy away from spitting some heat. Dancing and bobbing her head along with the song, Ora switched between impressive vocal runs and raps, visibly enjoying herself throughout. 
In the end, she topped it all off with an adorable laugh, followed by a round of applause from everyone in the room. Name a more iconic cover in recent memory, we'll wait.
See her performance, below.