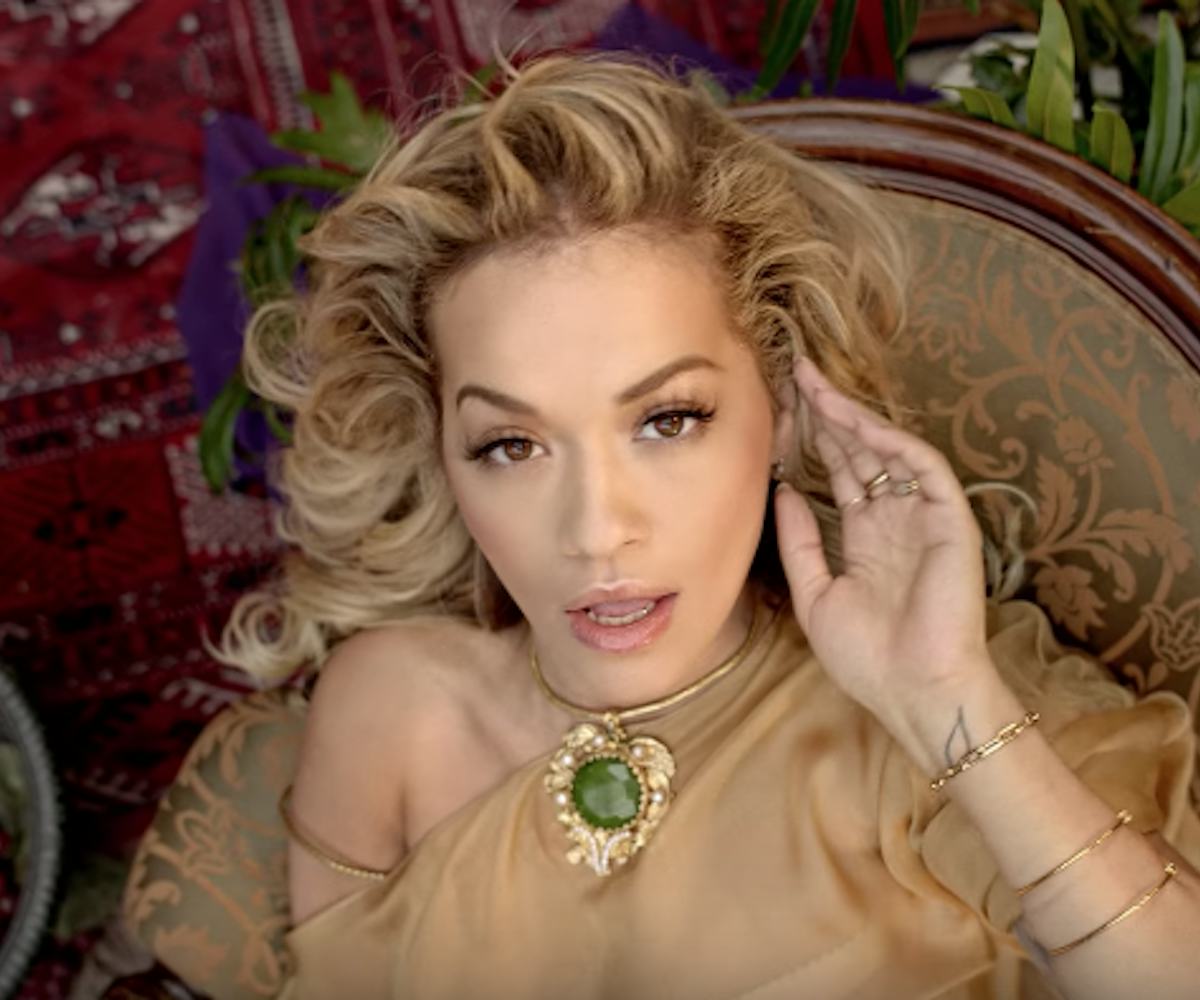 screenshot via youtube
Rita Ora And Cardi B Share A Kiss In The "Girls" Video
The video for the highly criticized track is out now
Rita Ora has just released the video for her highly controversial single, "Girls." The track, which features Charli XCX, Cardi B, and Bebe Rexha, was heavily critiqued when it debuted last month due to its misogynistic, stereotypical, and tone-deaf lyrics about LGTBQ community. Various artists—including NYLON June cover star Hayley Kiyoko, Kehlani, and Katie Gavin of MUNA—spoke out about the song being harmful, and all four track artists have issued statements in light of the backlash, stating that they never intended for the song to cause harm and that it was inspired by a specific experience Ora had with a woman.
"I know that Rita's had extremely meaningful relationships with both men and women," XCX said in a statement to Rolling Stone. "She really does have every right to tell her story because she's not doing it from an exploitative viewpoint: she's been with women and had relationships with women. She's had relationships with men too. I don't understand why her story is less valid than anybody else's."
The visual features shots of Ora in what appears to be an all-women sanctuary, juxtaposed with clips of XCX in a forest and Rexha in a mirrored room. Cardi later appears in the visual as a large hologram that Ora proceeds to admire. While rapping her verse, the two come together to share a kiss.
You can watch the video in full, below.