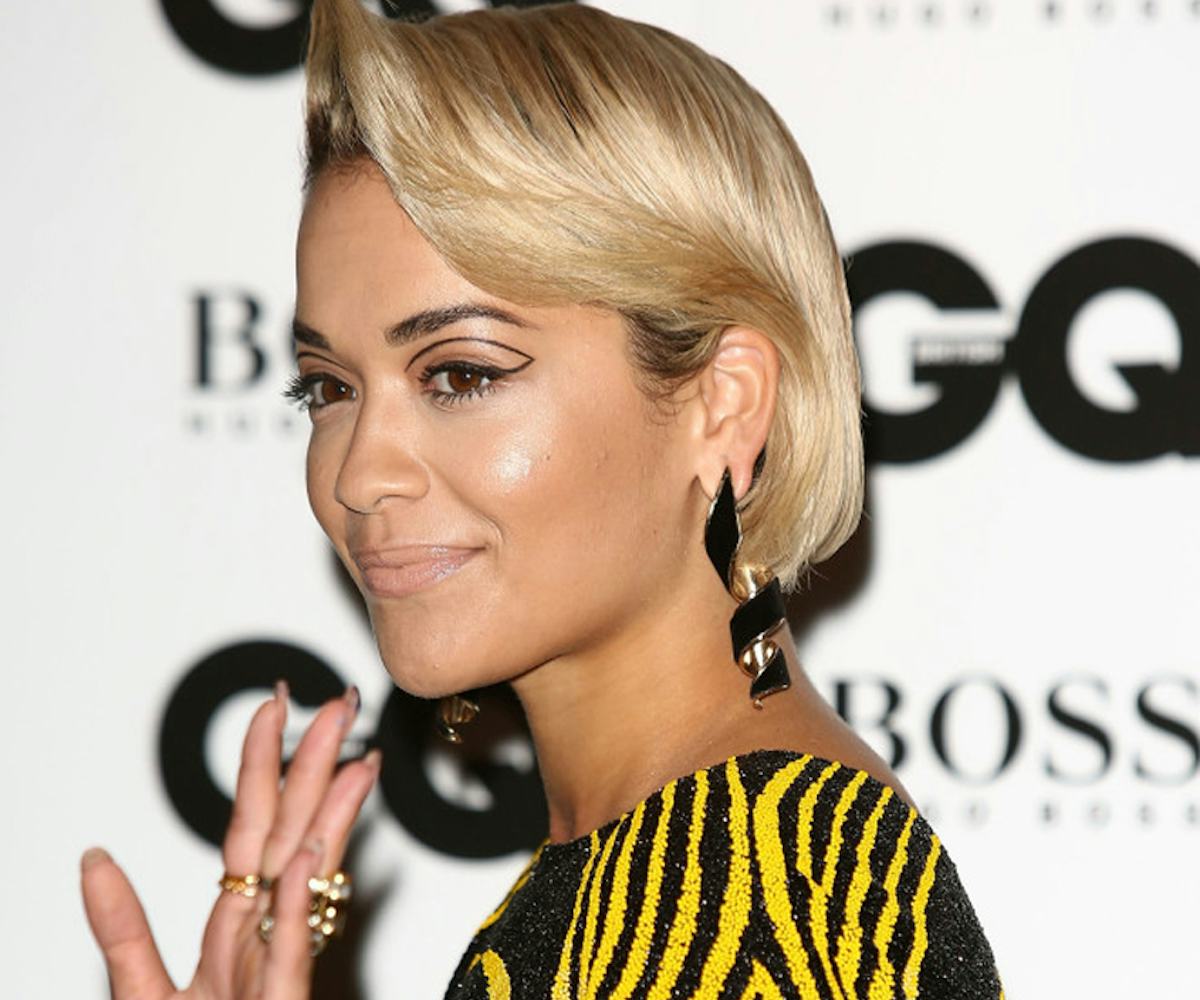 During the fall '13 Fashion Week shows, we kept seeing crazy, graphic twists on the cat eye. Instead of just a flick of liquid liner at the corner of eyes, makeup artists were extending the lines along the upper crease line. From Rag & Bone to Ralph Rucci, Tsumori Chisato to Fatima Lopes, It made for a very bold, very '60s mod look--and at the time, we thought that it was one of those trends that never makes it off the runway.
So thank you Rita Ora for proving that you don't have to be a super model to pull it off. Last night the singer walked the red carpet in a graphic sequined dress and equally graphic eyes. The crazy thing about this crazy eye look is that it's actually not that crazy at all; other than the liner and a bit of highlighter, the Brit keeps her beauty look pretty simple.
Ready to try it out off the catwalk yourself? Here's how:
PRIME IT: Urban Decay Eyeshadow Primer Potion - $20
This product lives up to its name--it's seriously magical when it comes to prepping lids and making sure that makeup stays put no matter how many times you rub your eyes.
LINE IT: Dior Intense Liquid Liner - $34
With a steady hand and precise liquid liner tip, outline the eye starting along the lid, and then hook up and follow your crease until you reach about two-thirds of the way in.
LIGHT IT: Topshop Eye Palette in Game On - $25
Depending on your skin tone, dab a bit of the silver or bronze cream along your brow bone (fingers are fine here) to give it an extra bit of shine.
LINE IT: Dior Intense Liquid Liner - $34
PRIME IT: Urban Decay Eyeshadow Primer Potion - $20
LIGHT IT: Topshop Eye Palette in Game On - $25