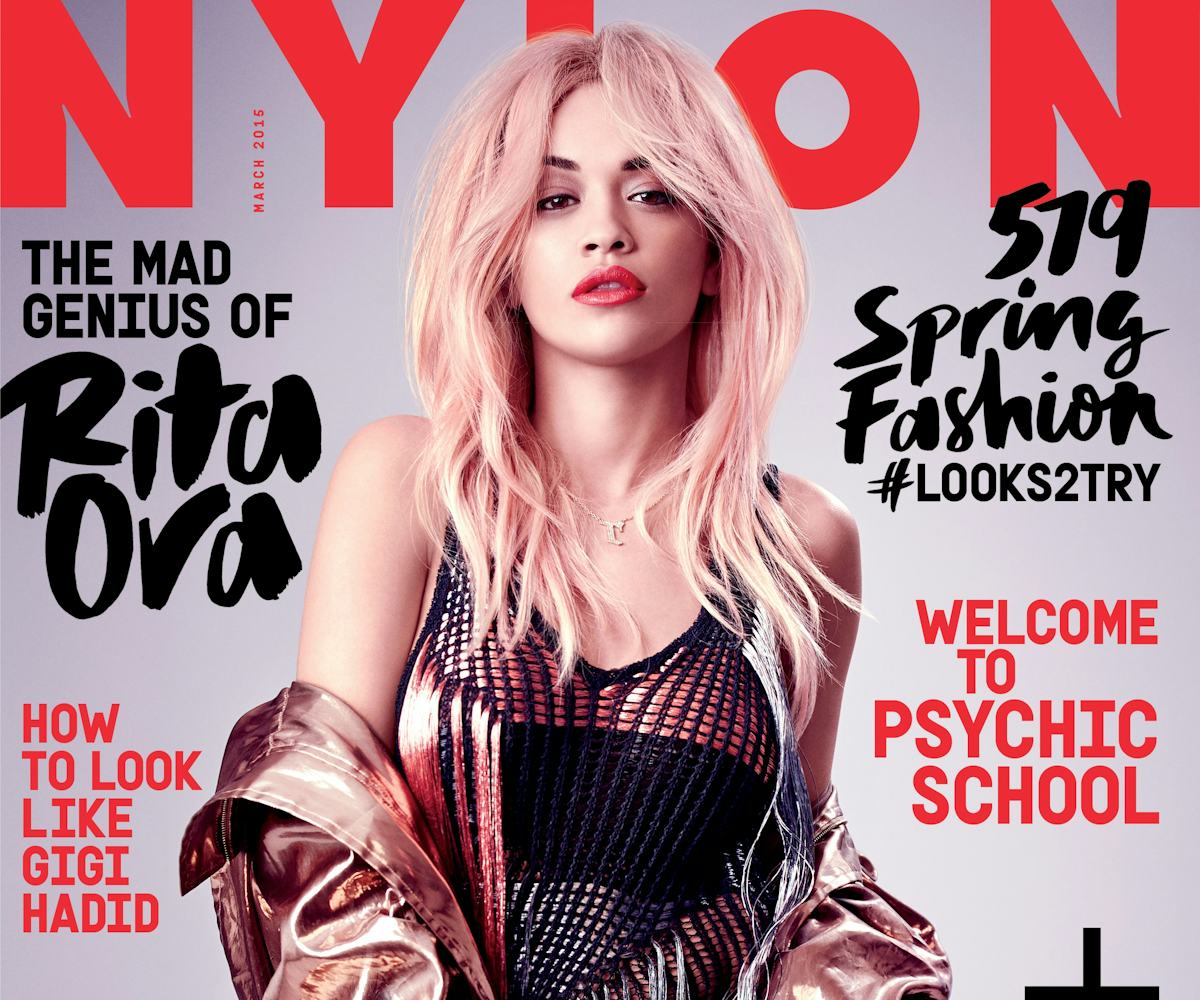 photographed by ben morris
rita ora is our march cover star
everything's coming up rita
Rita Ora is our March cover star, and she's about to be everywhere in a major way: In the three years since her first album dropped, she's become an integral part of the music world—as well as a beauty and fashion icon in her own right, with roles in major films and modeling stints. "With the first album, I was so hyped up to be signed with Jay Z," she tells NYLON in our cover story. "I was like, 'Whatever, Jay f*** Z!' Two three years later, I was like, 'You know what, people are actually interested in what I'm saying and how I'm dressing and how I'm acting."
With her authentic, sassy attitude, punk energy, and seriously enviable style, Rita is the perfect girl for NYLON to launch into spring with. Here's what to look forward to in our cover story.
On growing up: "Yeah, I grew up and I looked at my arse, and it got a bit bigger and I'm sexier now. Might as well flaunt it! I feel more womanly."
On her role in the industry:  "You have amazing girls like Emma Watson—glamorous, gorgeous, clean, beautiful girls. But where's that punk energy—that fun, crazy, respected but still like, 'Shit, she's just doing her thing' person? That's who I am!"
On solidarity with women: "I've always been really outspoken about it, like telling another woman, 'You killed it.' I don't think a lot of females do that these days, especially in this industry." 
On her crew: "It's the same with all of my friends—with Charli, with Iggy, with Cara [Delevingne], and Katy Perry, who's an amazing person inside and out and so talented, the biggest star in the world. She's always been the same, and she's just so funny and fun and loud and really cool. I'm like, 'Yeah, that's what I wanna be like!  I wanna stay that way!' You've gotta really be sacred with these friendships, 'cause people can corrupt them." 
On her upcoming album:  "I wanted the album to be dark and sexy, but still approachable, because I'm not a dark person."
NYLON's March 2015 issue hits newsstands on Tuesday, February 24.