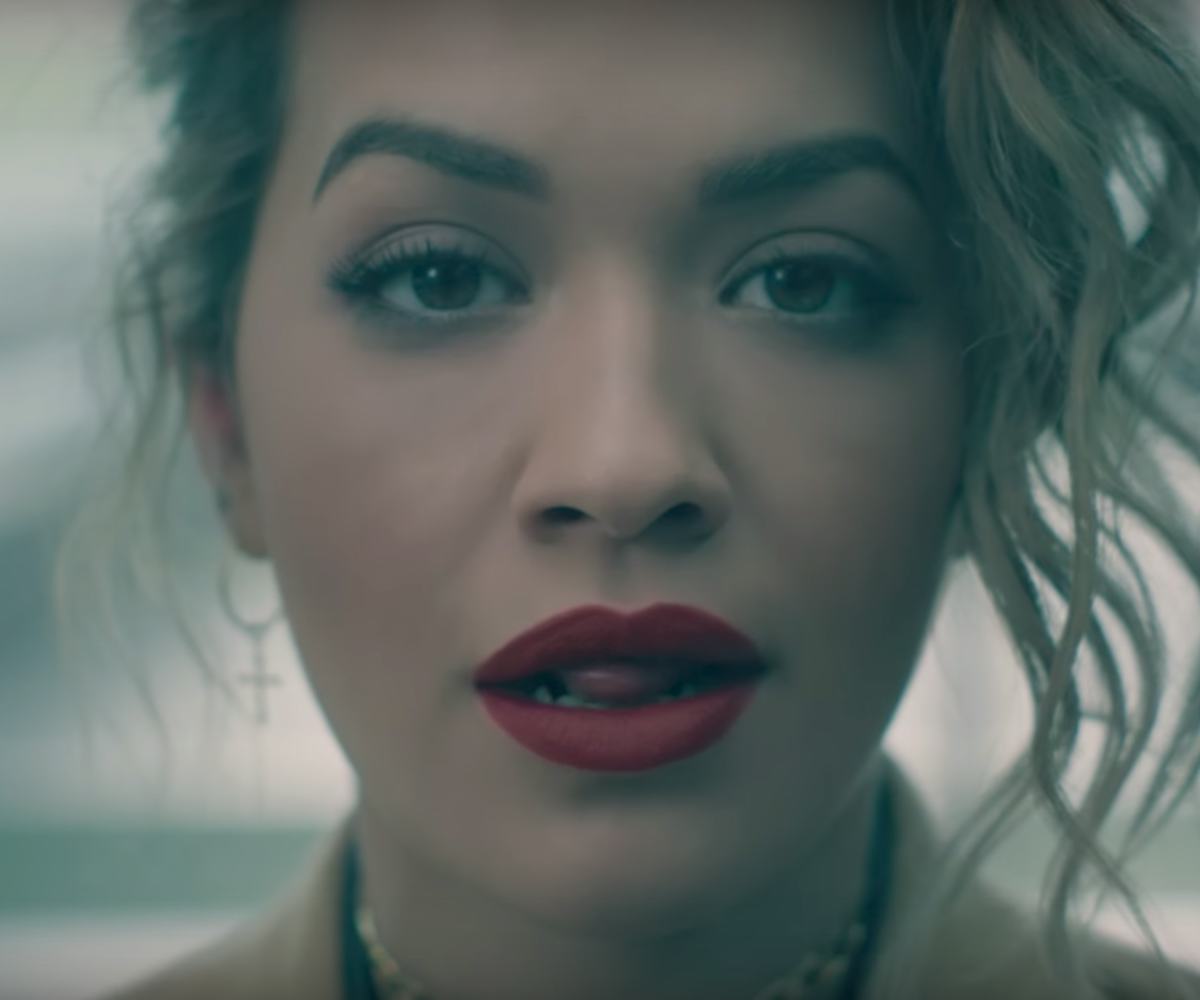 Image via YouTube/Rita Ora
Rita Ora Falls In Love In Her New Music Video
If you've ever had such a great first date that you can't focus on anything else the next day at work, then Rita Ora's new music video will resonate with you. Today, Ora released the video for "Your Song," and it's just as fun and euphoric as the song itself.
It opens with Ora on the beach with a guy, who's she's clearly very into, before cutting to her in a boardroom at work. She's sitting at the head of the conference table, dressed like the HBIC that she is in a tan suit. Despite needing to focus on the meeting she's having with a group of silent model-looking men with finger and face tattoos, she's still thinking about the night before. 
"I don't want to hear sad songs anymore," Ora sings as she dances on the table. "I only wanna hear love songs/ I found my heart up in this place tonight/ Don't wanna sing mad songs anymore/ Only wanna sing your song/ 'Cause your song's got me feeling like I'm in love." 
Then she goes back in time, literally driving in reverse through the streets of London to the moment when she was with her man earlier that day. It's all very upbeat and sweet, and I highly recommend watching the whole thing. 
Check it out below.