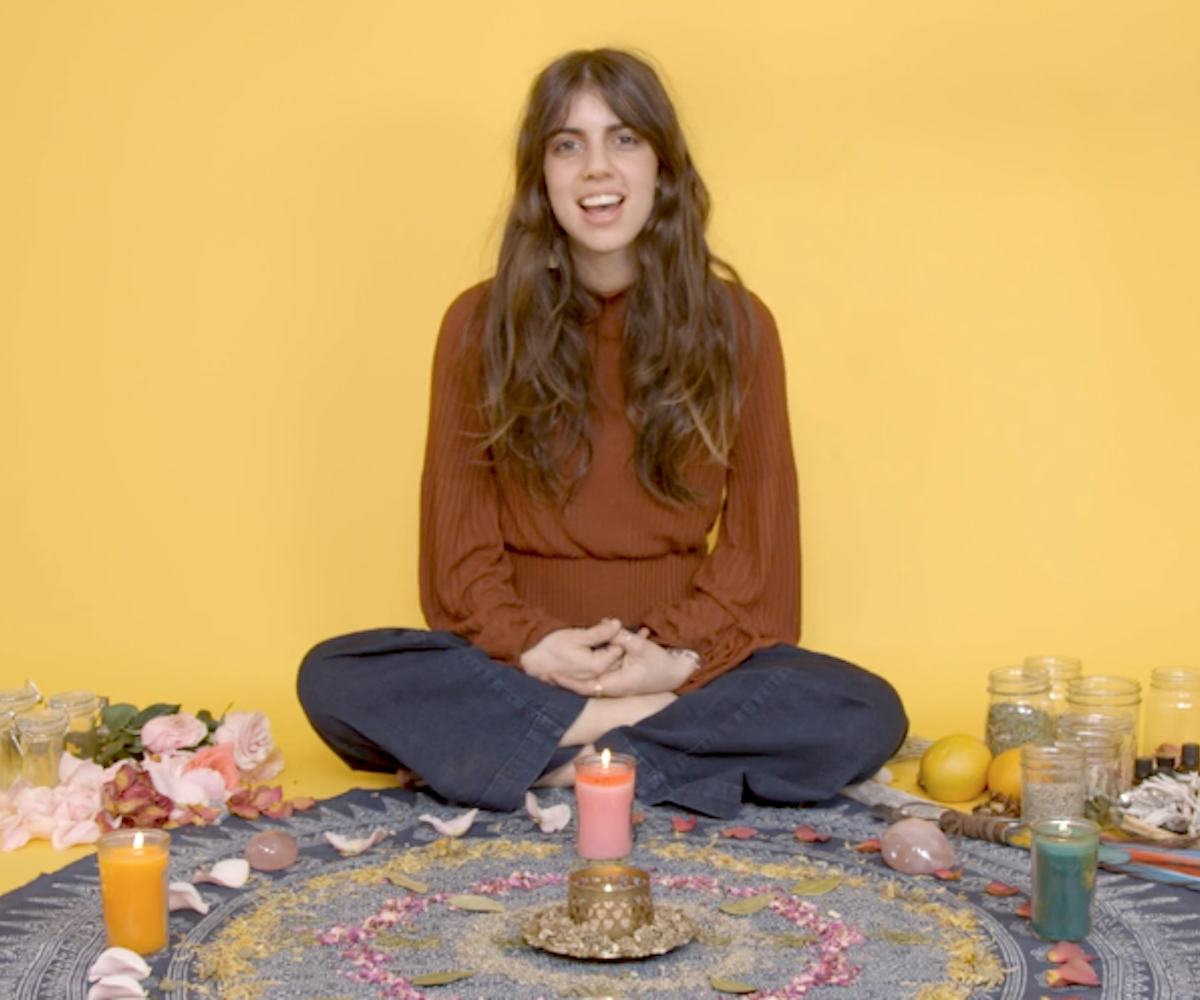 Here's How To Make A Ritual Bath For The Spring Equinox
Brooklyn-based energetic healer Emily Mikaelah shows us how to step into spring with intention
Brooklyn-based energetic healer Emily Mikaelah of Helios + Solene wants you to approach the spring equinox with good intentions. To make sure we step into the new season with our spirits and head held high, she paid us a visit to show us how to make our very own at-home ritual bath.
"Now is a really powerful time to do all sorts of rituals and meditative work," she says. The best part? You can add as much or as little ingredients as your heart desires.  
See how you can make your own ritual bath at home with Mikaelah's instruction, below, and find out more about offerings and events at Helios + Solene, here. 
Ingredients:
1 cinnamon stick
small handful of star anise
1 Citrine crystal
1 Kyanite crystal
1 orange peel
small handful of cedar
small handful of mugwort
small handful of lavender buds
handful of dried African roses
handful of dried regular roses
handful of fresh rose petals
handful of hierba anis (marigold)
add essential oils of your choosing
Directions:
Add ingredients to a large mason jar. Next, hold jar to your heart and set your intention. Add the mix to a boiling pot of water for 30 to 40 minutes. Finally, add the mixture to your bath. 
Credits:
Producer: Maura Gaughan
Camera & Editor: Charlotte Prager