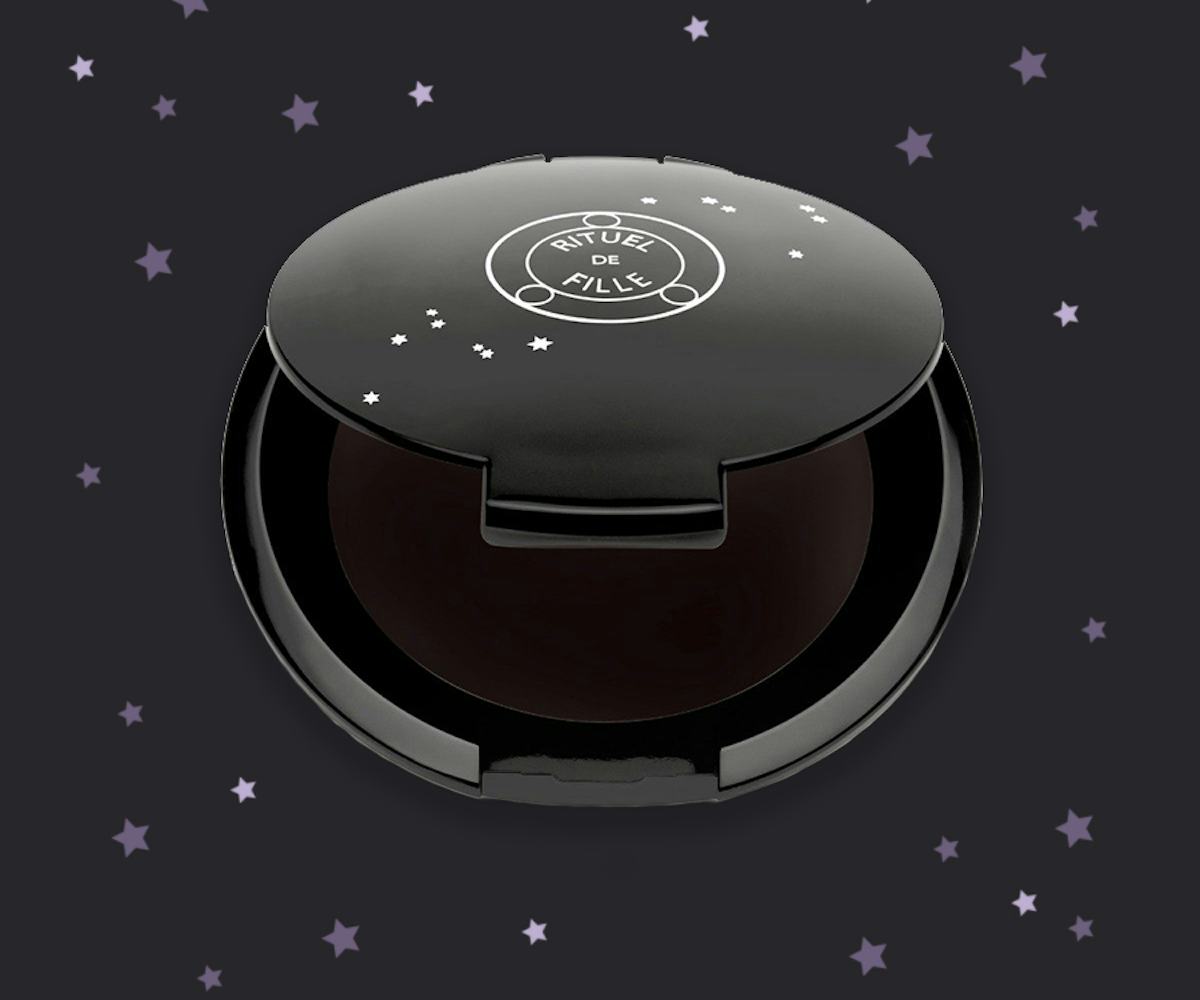 Photo courtesy of Rituel de Fille
Get Ready For The Witchy Anti-Highlighter We've All Been Waiting For
Last year seemed to be the year of the cheekbone, with beauty brands across the boards launching their take on the highlighter, whether in the form of a stick, powder, crème, or liquid. The world (especially Instagram It Girls) just couldn't get enough of strobing, highlighting their cheeks with everything from glimmering gold to unicorn-esque iridescent shades—and there doesn't seem to be any sign of this craze slowing down.
Not everyone is keen on the trend, though, and one beauty brand, in particular, has been listening. Rituel de Fille, the cult beauty brand exuding all things witchy and mysterious, is gearing up to launch the brand-new Inner Glow Crème Pigment in Eclipse, which just so happens to be the most anti-highlighter product on the market. Eclipse is an ominous shade of pure black—not one trace of shimmer—with subtle hints of aubergine.
It's described as an all-in-one black blush, contour, cream eyeshadow, and lipstick, packaged in the brand's gorgeous sleek, spellbinding casing. While you may feel a little uneasy about swiping pure black pigment across your face, it's actually surprisingly buildable and doesn't apply as harsh as it may look in the compact. Because of its glossy texture, it's the perfect answer to your yearning to try out a glossy lid or black lipstick that's not so, well, black.
Bonus? It also blends well with other products, darkening your favorite lip colors and adding a deepening, glossy finish over your favorite eye colors. And, of course, being that the brand's products are all 99 percent natural and made without parabens, phthalates, synthetic dyes, or fragrances (all while being 100 percent cruelty-free), we can expect the same of this brooding beauty of a crème.
Mark your calendars, as the Eclipse Inner Glow Crème Pigment hits the website on April 5 for $29.