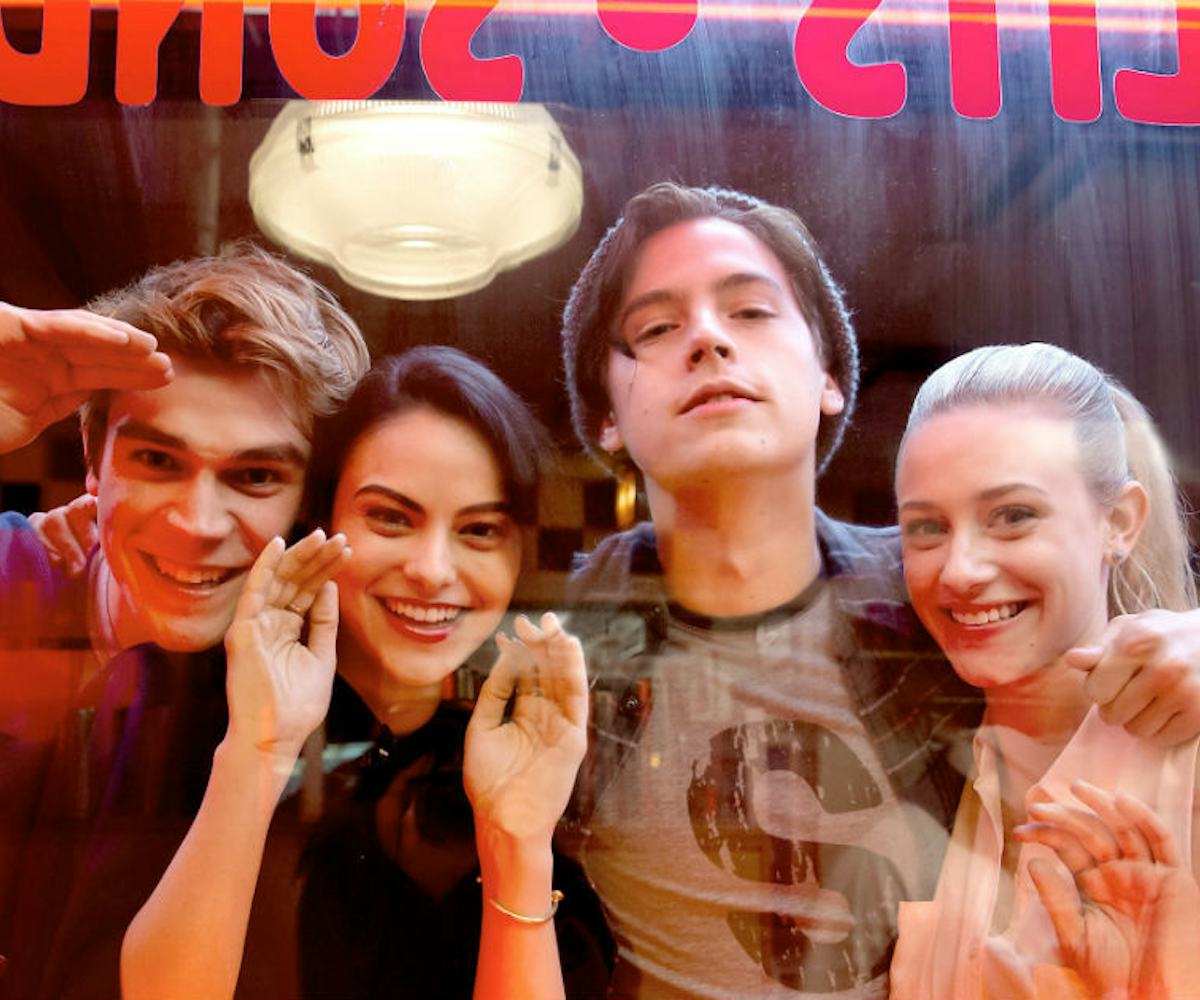 Photo Courtesy of The CW.
Here's The Story Of How The 'Riverdale' And 'Sabrina' Crossover Almost Happened
According to the show's creator
Here's something you might not know: The upcoming Netflix series Chilling Adventures of Sabrina, which centers around a teenage witch, is meant to act as a "companion show" to the ever popular Riverdale (Greendale, where Sabrina lives, is right next to Riverdale in the comic books). Another fun fact: At one point, there was a possibility both worlds would collide.
Riverdale and Chilling Adventures of Sabrina showrunner Roberto Aguirre-Sacasa tells EW that he once considered having Sabrina make her comeback on the CW show. "During season 1 of Riverdale—before Riverdale exploded and found its footing as sort of a noir, crime, pulp show—we had said, 'Maybe season 2 will be like [the comic] Afterlife With Archie he tells EW. "We'll do a big genre switch and it will be horror, and it will be Afterlife and Sabrina could come and be the antagonist. There was even a time when we talked about the season 1 cliffhanger being the arrival of Sabrina."
In the end, Aguirre-Sacasa decided it was better to have the two shows exist separately. "It felt like if Riverdale is crime and pulp and all that stuff, then Sabrina could be horror," Aguirre-Sacasa said. "It felt like there was a separation between Greendale and Riverdale—magic should exist in Greendale, but not in Riverdale. That was the thought."
It's probably a good thought. The Riverdale core four are already a hot mess, we can't imagine what would happen if dark magic were introduced into their twisted town. Although, that might actually be what fans get this season. We'll have to wait until next week when the show returns to see. Chilling Adventures of Sabrina comes to Netflix October 26.