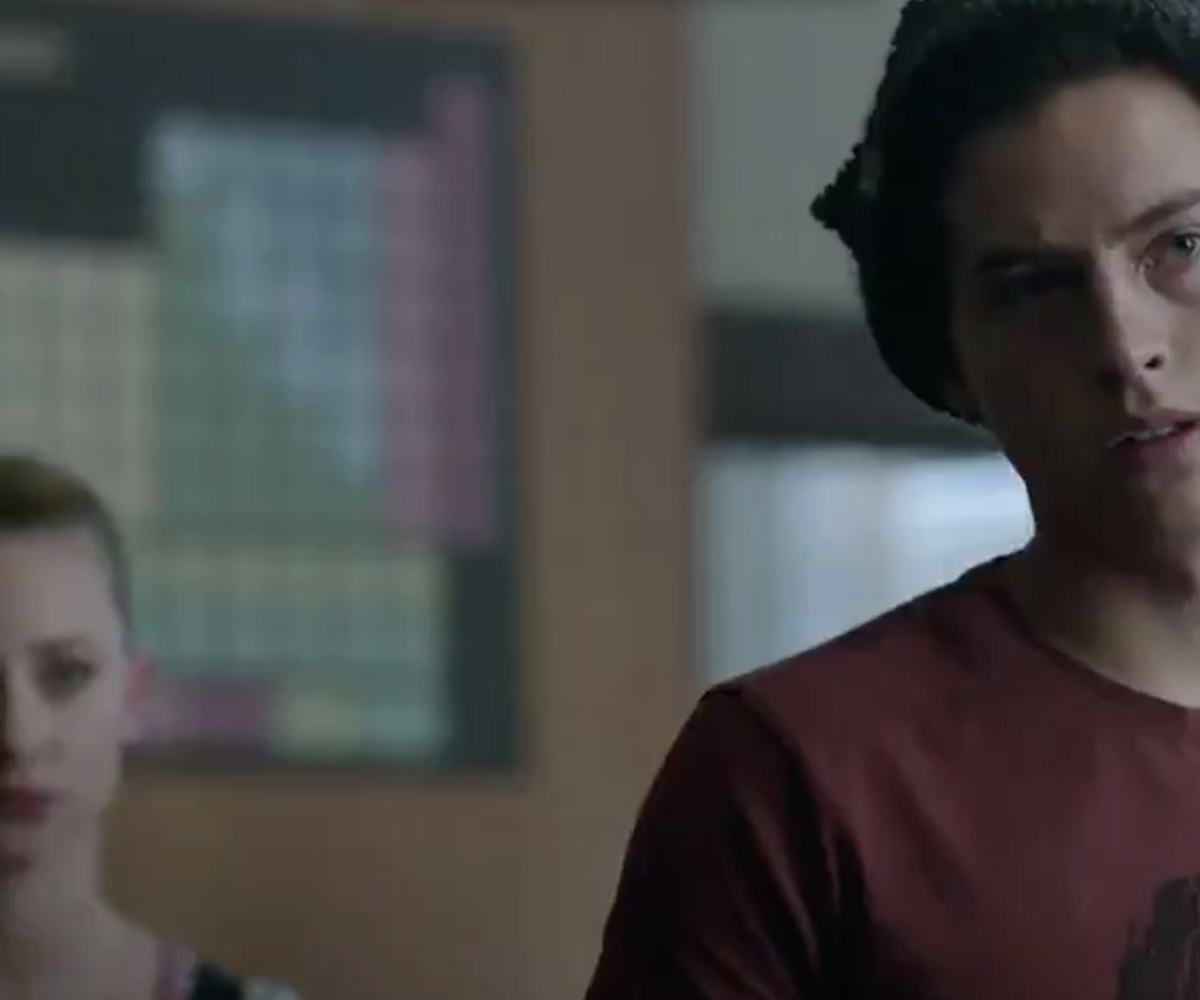 Photo Via @CW_Riverdale Twitter.
Jughead May Be Involved With A Strange Cult In 'Riverdale' Season 3
A new teaser trailer is here
Yesterday, the CW dropped a new teaser for Riverdale season 3, and it's sent fans into a tailspin.
Despite being only 30 seconds long, we've got a helluva lot of questions about what's coming. After all, Archie's in jail, FP and Alice (and her snake tattoo) are all cozied up in bed, and there's now a scary, supernatural tree creature in the mix. 
Naturally, there's a lot to speculate on. But one particular moment has fans—particularly Jughead lovers—freaking out. At the end of the teaser, Juggie can be seen crying for help in front of a very creepy looking forest altar, with two people (whose identities are currently being debated online) in their underwear passed out on the ground. Does it have something to do with Polly's strange cult? Guess we'll have to wait and see.
Riverdale Season 3 premieres October 10. Watch the teaser, below.