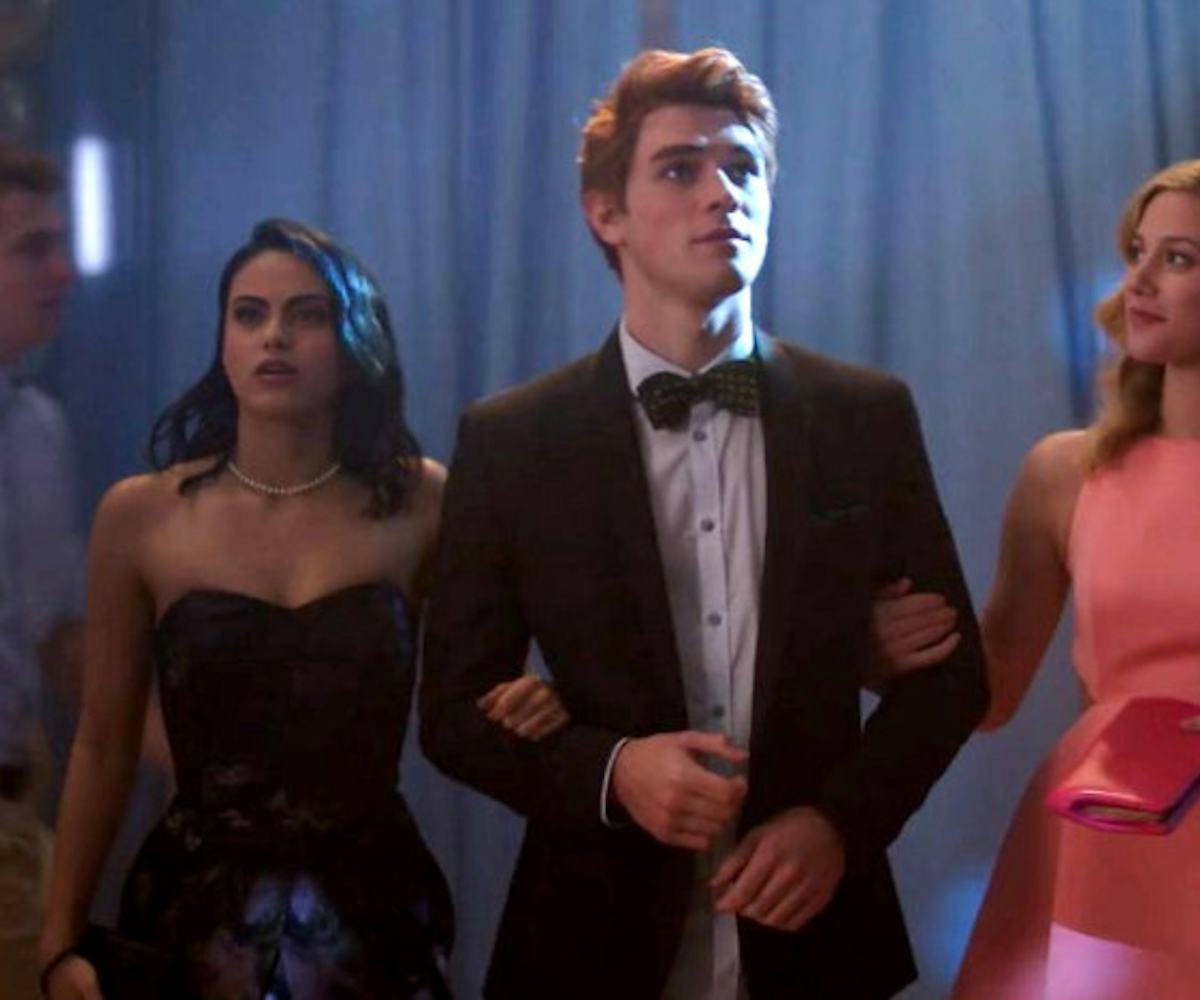 Photo courtesy of The CW
The First Teaser For The CW's Archie Comics Reboot 'Riverdale' Is All Sex And Murder
Archie meets 'Twin Peaks'
When The CW announced that it was reimagining the Archie Comics for a new series called Riverdale, it promised us something far grittier than the dog-eared, technicolor originals you probably found in your parents' attic. Based on the drama's just released first teaser, it looks like they delivered.
Gone are the wholesome, slapstick adventures that made Archie Andrews and his merry gang such a touchstone of postwar American idealism. Instead, there's sex, betrayal, and a murder mystery that the show's executive producer, Roberto Aguirre-Sacasa, compared to Twin Peaks.
We also get our first real look at K.J Apa as Archie Andrews, who in true CW fashion, spends most of the clip with his shirt off. Lili Reinhart and Camila Mendes star as Betty and Veronica respectively, while former Disney star Cole Sprouse plays Archie's friend-turned-foe, Jughead Jones.
"It's definitely Archie, but a little darker, a little more complex, and a little weirder than you might remember from the digest you bought at the supermarket," Aguirre-Sacasa added.
Sounds good to us. Riverdale premieres January 26 at 9 pm on The CW. Watch the teaser below.