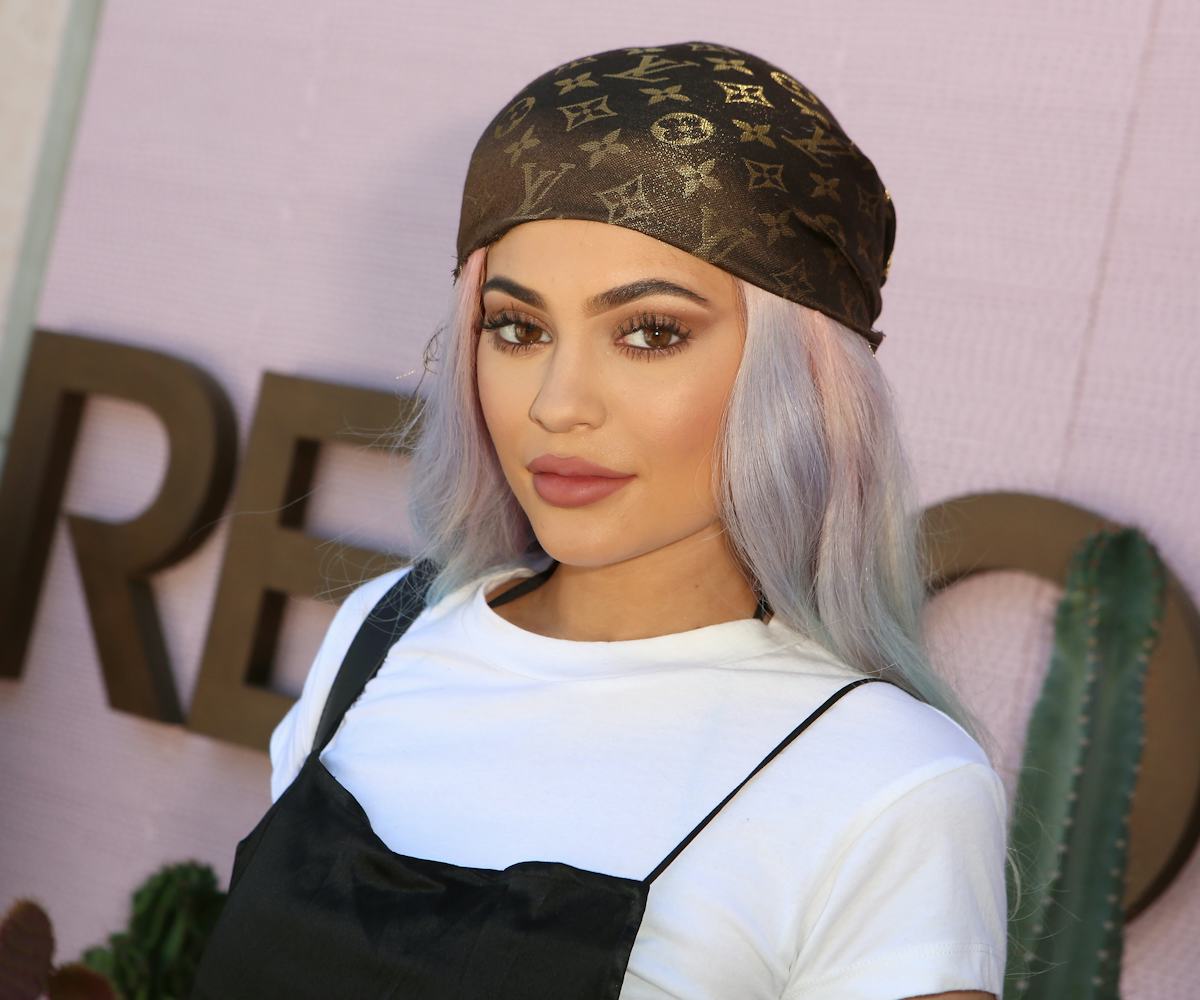 Photo by Ari Perilstein / Getty Images
This Is What Kylie Jenner Looks Like When She Takes A Selfie
If the Kylie Jenner/Rob Kardashian/Blac Chyna saga has been keeping you up at night, it may be time to rest easy. Based on a flurry of recent Snapchats from Rob, he's patched things up with sister Kylie, as the two spent what looked like a lovely weekend in Malibu.
Kendall and Caitlyn Jenner also joined in on the fun in the sun, but this is about Kylie and Rob, who were at odds with each other after Rob became engaged to Kylie's rival, Blac Chyna. 
Perhaps in an effort to show the world that family comes first, Rob spent all afternoon snapping videos of his absurdly famous sisters. But, the one that sticks out the most, features Kylie Jenner in perhaps one of the only times you'll ever see her unaware that she's being filmed.
Despite the feeling that virtually every aspect of Kylie's life is shared with the public, we only get to see what she allows us to see. Every aspect of Kylie, despite the impression that it's unfiltered, is in fact, highly curated. But here, Rob gives us a rare glimpse of a Kylie who's not performing.
Well, sort of.
What makes this snap so unique is that it captures Kylie posing for a selfie, something that we usually see from the perspective of her lens, not someone else's. 
It's a strange moment, made even stranger by the thought that this is how Kylie spends most of her day. Also, that focus. Go ahead, we dare you to watch it just once.