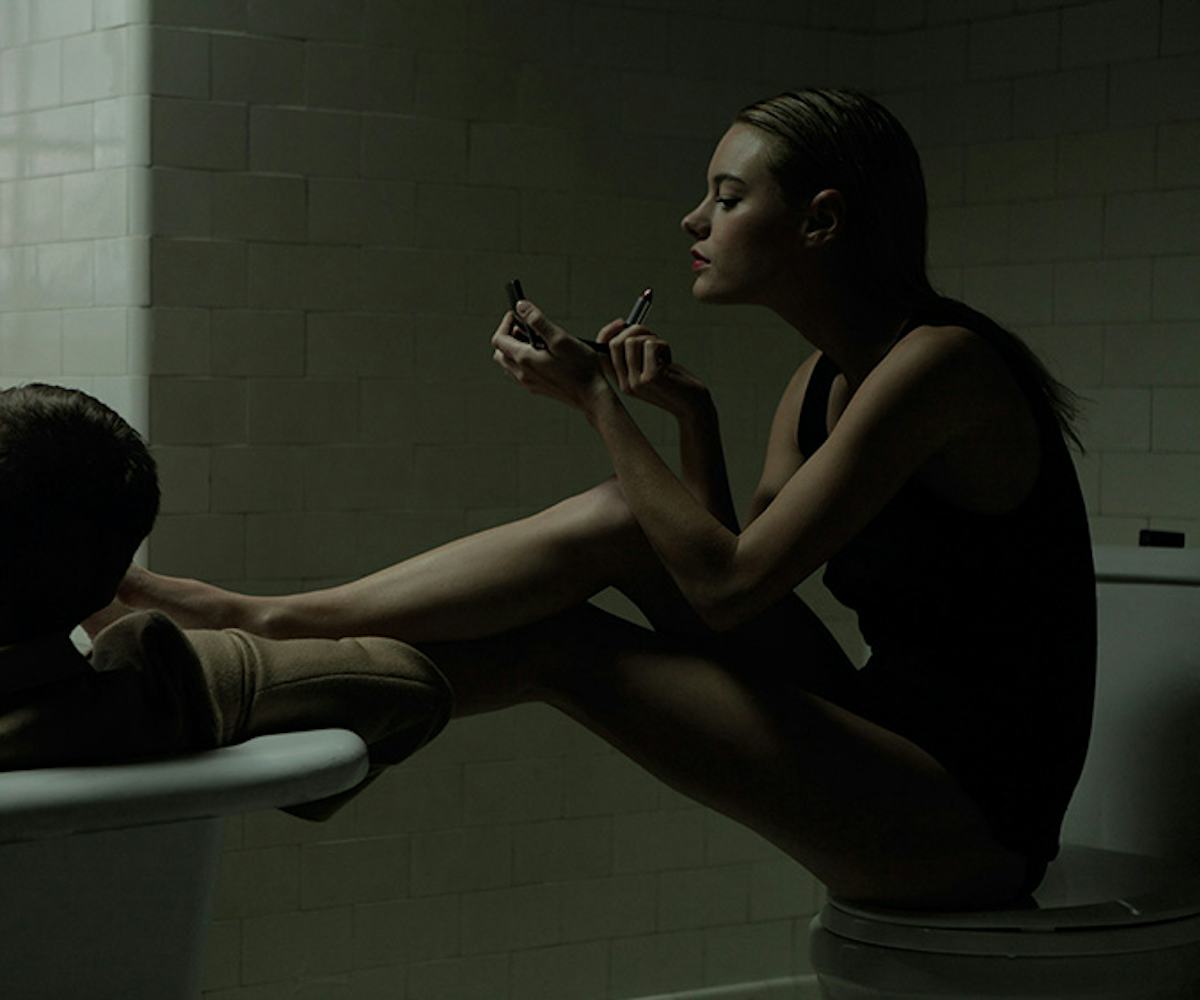 we love this photo: robert pattinson and camille rowe-pourcheresse for dior
bathtubs, bedrooms, and boudoirs.
After months of teasing images from Robert Pattinson's fragrance campaign for Dior Homme, the brand has finally released the photos, and, boy, they are something. Shot by legendary photographer Nan Goldin, reknown for her snapshot-like images of romance and abuse, the photos feature Pattinson beside French model Camille Rowe-Pourcheresse in some very intimate poses.
Just in case you're not totally up to date on your model stats, we compiled everything you need to know about the Parisian girl, plus a couple more images from the campaign because we know you want to see them. Feast your eyes on this!
1. SHE'S VERY FRENCH: Her father is restauranteur René Pourcheresse, of famed haunts Quai Ouest in Saint Cloud and Tokyo Eat in the Palais de Toyko in Paris, and she attended the posh Sections Internationales de Sèvres school in Paris. That's très fancy.
2. BUT SHE'S ALSO AN AMERICAN GIRL AT HEART: Her mother is from Long Beach, CA and Rowe-Pourcheresse now lives on the Lower East Side of Manhattan where she chills at the Bowery Hotel and grabs snacks from Céci-Cela.
3. NAKED? NOT A PROBLEM: Before busting onto the scene with a campaign for Zadig & Voltaire, she starred as a mermaid in a video directed by André Saraiva where she's 100-percent in the buff. She also bares quite a lot to R. Pattz in this Dior Homme ad in the gallery….
4. FRAGRANCE ADS ARE SORT OF HER THING:  Her Dior Homme ads with Pattinson aren't her first roll in the fragrance ad hay. She's previously been the face of Cacharel Amor, Chloe, and L'eau de Chloe, and Coach Love fragrances. Fifth time's a charm though, because
5. SHE KISSED R.PATTZ AND EVERYONE FREAKED OUT: Chill, dudes. It was for the Dior Homme commercial.