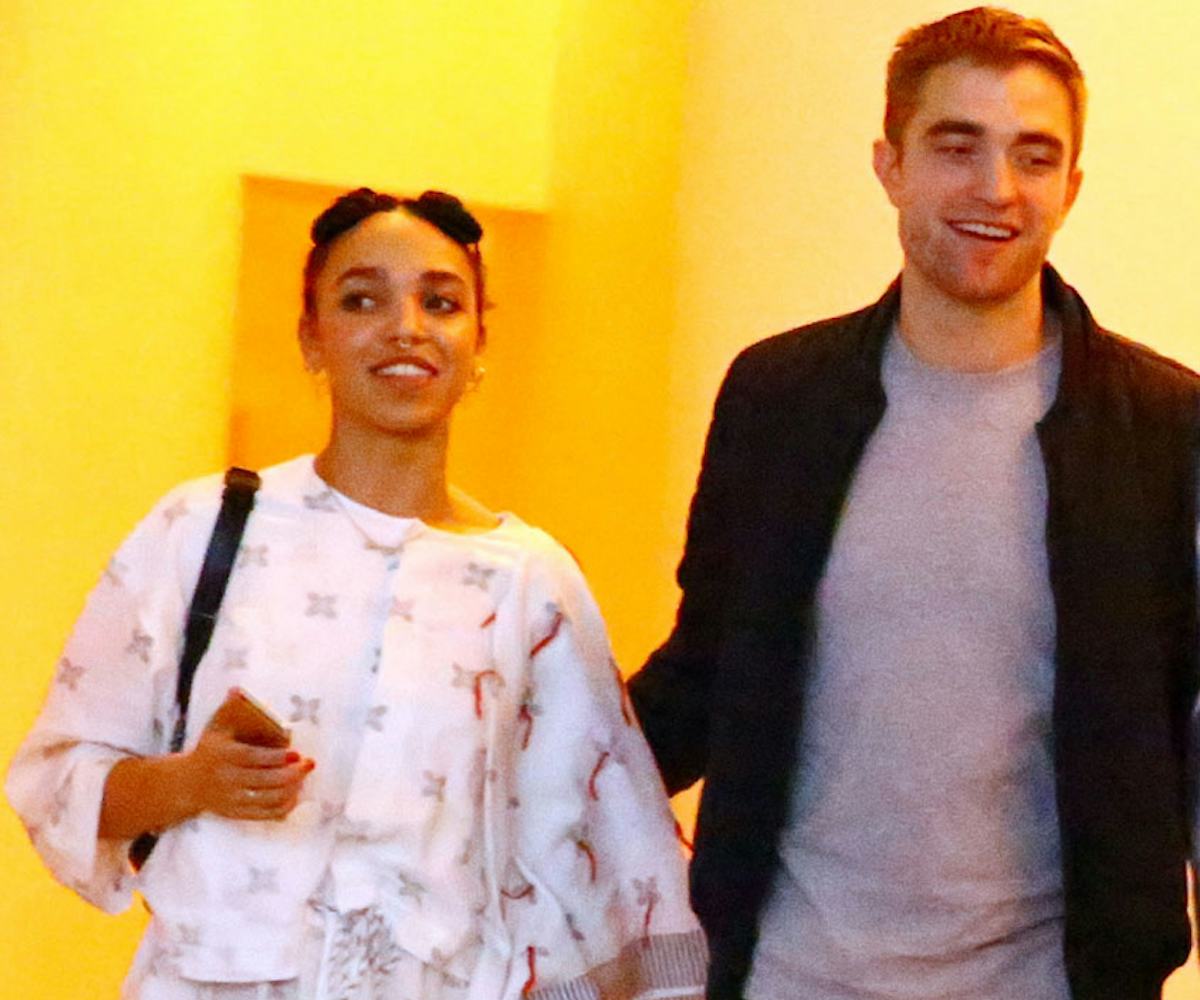 Photo by Astrid Stawiarz / Getty Images
robert pattinson and fka twigs exchanged promise rings
Yes, you read that that correctly. Though the overwhelmingly darling couple has been somewhat hush-hush about their relationship since they were first spotted together in September, news of a promise ring exchange has shown that the relationship between Pattinson, 28, and FKA twigs, 27, is indeed moving from smitten to seminary school sweet. According to a source and friend of the couple that spoke with People, the actor "wants to marry her," and is "much more happy than before." The source also added, "They are inseparable when they are together. They live at his house."
We here at Nylon can imagine that—aside from a more committed relationship—a few more promises were exchanged with the rings. And here they are...
Recreating the "Papi Pacify" music video will be limited to special occasions
Special occasions include: birthdays, Valentine's Day, anniversaries... you know, that sort of thing. 
We will consciously make efforts to purge "Twilight" from our collective memory
Twilight was great and all, but as demonstrated countless times, Robert's acting range transcends pouting and leering. 
I, Twigs, will assume all control of Robert's coif
His recent, edgy bowl cut has suggested as much.
I, Robert, will bring ROSES to every one of Twigs' shows
Because chivalry ain't dead. 
We will out-style every couple ever
Sorry, Britney and Justin. FKA and RPatz take no prisoners.
Congrats, you crazy kids. The world is rooting for you. Seriously. 
(via People)