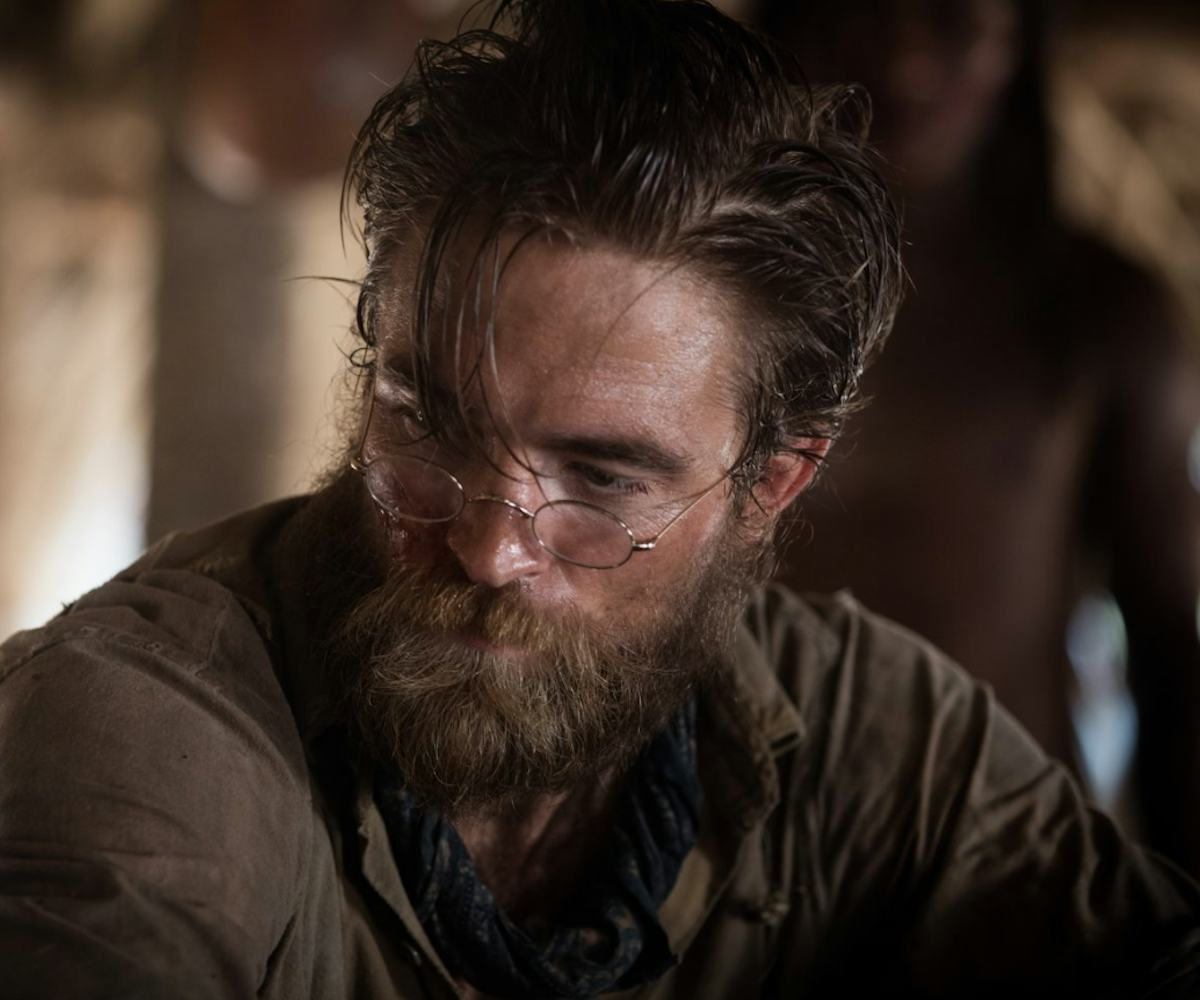 Robert Pattinson Is Building One Of Hollywood's Most Unconventional Careers
In 'The Lost City of Z,' he's nearly unrecognizable in a supporting role
There was a time when The Lost City of Z, an old-school epic about an explorer obsessed with finding a mysterious civilization in the middle of the Amazon, would have been a perfect star vehicle for Robert Pattinson. The lead character is a British explorer named Percy Fawcett who, in the early part of the 20th century, kept returning to the jungle with his son and his assistant to continue his obsessive search. But in the movie, which comes out Friday and was directed by James Gray, Fawcett is played by England's latest movie star export, Charlie Hunnam, who, since dropping out of Fifty Shades of Grey, has been on his own upward trajectory. But that doesn't mean you won't watch Pattinson in the movie. If you look close enough, you will see that the actor actually plays Fawcett's assistant Henry Costin; he's just hidden behind a big, bushy beard. It's the latest example of Pattinson compensating for the shock wave of stardom that hit when he first appeared as Edward Cullen in the Twilight franchise, by retreating further into eccentric roles in small, auteur-driven movies.
Much has been made about Kristen Stewart's post-Twilight playbook—a retreat into the art house world. But all this time, Pattinson has been crafting his own eclectic filmography, antithetical to the superstar he was initially groomed to be. The word "unrecognizable" has been used by many several critics to describe Pattinson in The Lost City of Z, and that seems to be exactly the point. Once one of the most recognizable people on the planet, Pattinson has retreated from the public eye lately, and roles like this latest one play a large part in why.
It wasn't always this way. In between Twilight: New Moon and Twilight: Eclipse, at the height of the franchise's popularity, Pattinson appeared in the saccharine weepy Remember Me, playing another moody romantic object that did nothing to show his versatility as an actor. (The movie's infamous and exploitative twist ending has since made Remember Me a stain on his career.) Before the Twilight Saga ended for good, Pattinson, alongside costar Reese Witherspoon, came for the romantic lead crown once again with the beautiful-looking Water for Elephants, a movie that was supposed to resonate with older audiences and was a bid by Pattinson to broaden his fan base outside of squealing girls. It did not. 
That's when Pattinson made the most drastic left turn of his career and hooked up with David Cronenberg for a pair of impenetrable, black-hearted movies, Cosmopolis and Maps to the Stars. In the first, Pattinson received star billing, and as an obscenely rich young man who travels around New York City in the back of a limo in search of a haircut, he performed his first backlash against the Twilight phenomenon. In that period, Pattinson also co-starred alongside Guy Pearce in the gritty Australian crime drama, The Rover, which won over festival audiences but was seen by few others. Pattinson also had a small role as the legendary T.E. Lawrence in Werner Herzog's Queen of the Desert, which was top-lined by Nicole Kidman and James Franco, a sign that he was willing to forgo top billing in projects if it meant working with filmmakers that appealed to him. 
Most tellingly, according to his IMDb, none of Pattinson's projects following The Lost City of Z will end up in the multiplex. Even Stewart, who until now has avoided the lure of big-budget studio productions, is currently filming a subterranean earthquake thriller called Underwater. But not Pattinson. His upcoming slate includes a movie with frequent Stewart collaborator, Olivier Assayas, and he will also play a bank robber opposite Jennifer Jason Leigh in the Safdie brothers' Good Time. Then, there's his role as an uzi-toting surfer in Harmony Korine's The Trap, which we'll hopefully get to see one day. All that is to say, if you want to see Robert Pattinson in a movie theater near you, you might have to look a little bit harder than usual.