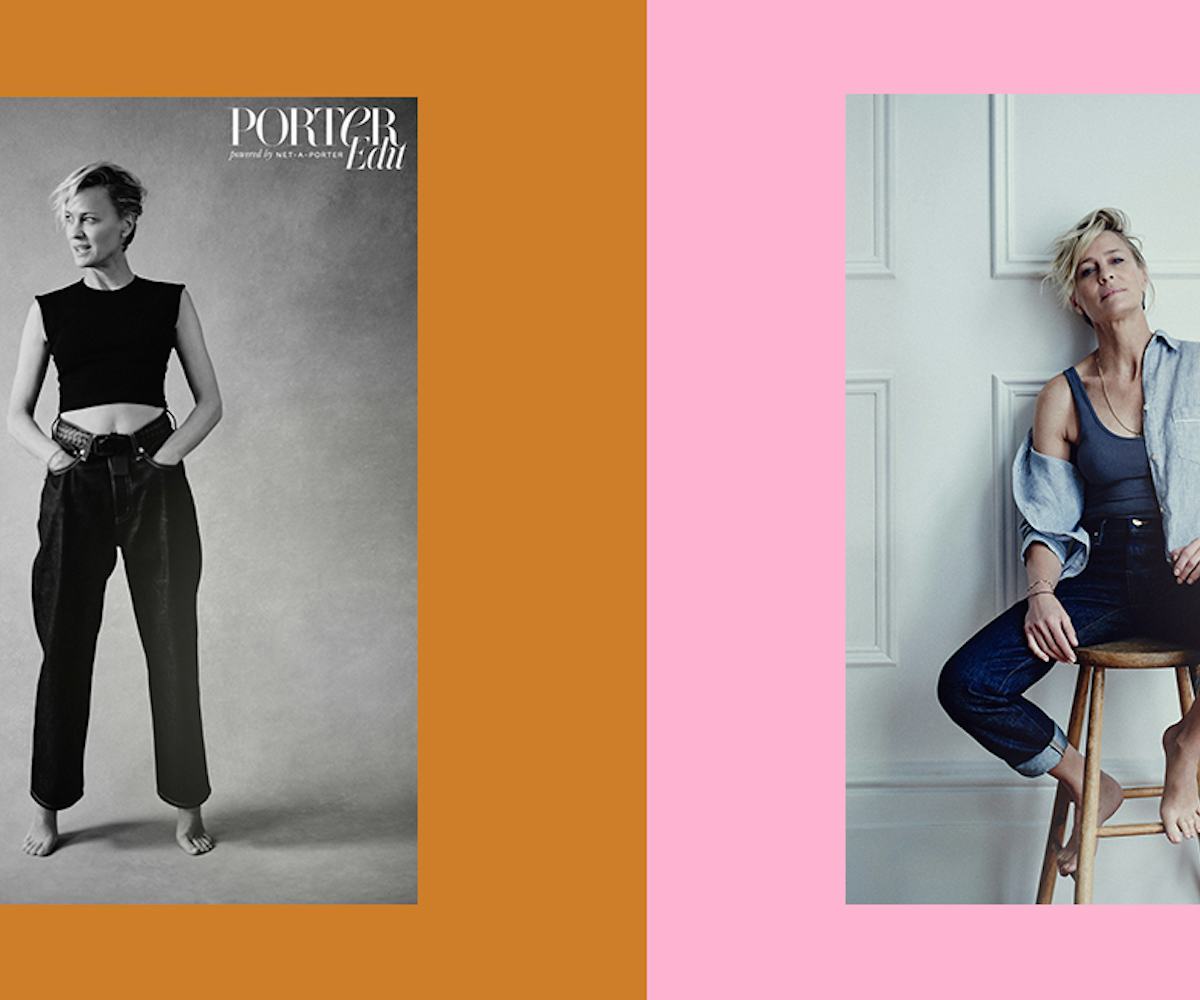 Photo By Boo George/PorterEdit/ NET-A-PORTER.COM.
Robin Wright Believes In Second Chances—Even For Kevin Spacey
"Every human being has the ability to reform"
Robin Wright is (once again) being forced to answer questions about Kevin Spacey.
While speaking to NET-A-PORTER's digital magazine PorterEdit, Wright was asked about whether she feels "sorry" for her former House of Cards co-star who was accused of sexually harassing multiple people, including a then-14-year-old actor.
"I feel sorry for anybody whose life is in the public arena. It's a nightmare, can you imagine? We do a job, we share [a performance] with viewers. Why does our private life have to be public?" Wright said. "I hate that part of this industry. It's so invasive. I believe everyone's personal life should be personal. Positive, negative, neutral, whatever—I don't believe it should be anybody's business."
Wright then went on to clarify that she's not critiquing #MeToo, nor condoning Spacey's alleged actions—she just thinks that media exposure is "an awful feeling." 
"A stranger deciding they know who you are and they are going to put that in a…," she mused. "I mean, it's criminal, it really is."
Wright was finally asked about whether she believes Spacey "deserves a career reprieve." Prefacing her statement by admitting that she didn't really know how to answer, Wright did say that she believes that "every human being has the ability to reform. Has the ability to reform." 
"In that sense, second chances, or whatever you are going to call it—absolutely, I believe in that," she continued. "It's called growth."
Read Wright's entire interview via PorterEdit, here.