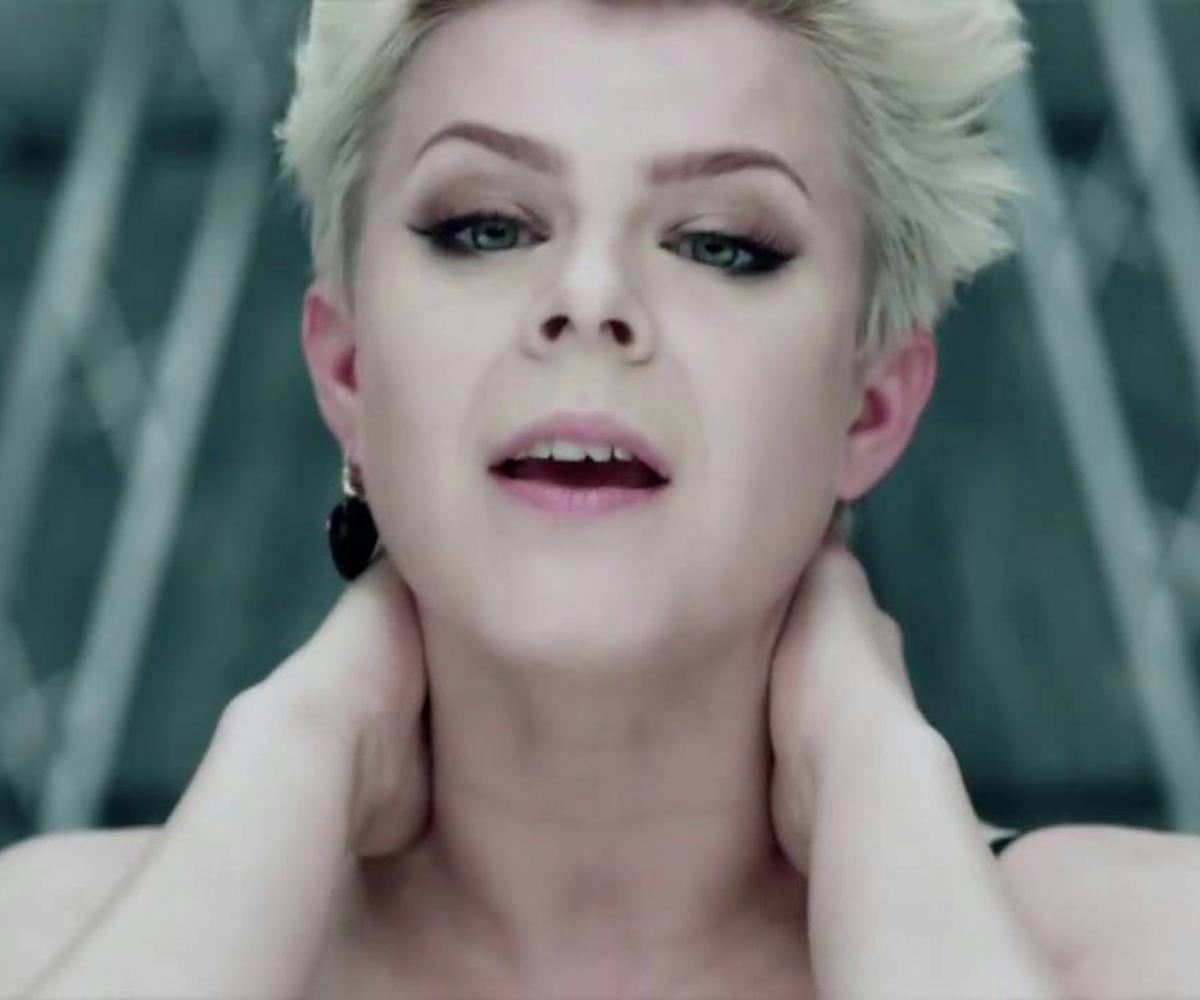 Photo via YouTube
Are These Two Iconic Robyn Songs Connected, Or What?
Call your girlfriend and dance on your own
As far as conspiracy theories go, this Robyn one is pretty spot-on. (Then again, coincidence is—maybe—real and that's all this could be.) The theory is that Robyn's two standout Body Talk songs, "Dancing On My Own" and "Call Your Girlfriend," are about the same event, just told through different perspectives. Think about it.
"Dancing On My Own" was released before "Call Your Girlfriend" in 2010. The latter was released with the Body Talk trilogy album but only rose to popularity following its release as a single in 2011. Both songs tackle the demise of a relationship, but through different lenses. As the conspiracy theory goes, "Dancing On My Own" is narrated by the girlfriend that gets dumped in "Call Your Girlfriend" because the narrator in "Call" is the one that gives the "Dancing On My Own" boyfriend "something that you never even knew you missed." Wow. Talk about a pop music emergency!
Who knows if it's true. Robyn's an intelligent songwriter, so it very well could be. It's not like this sort of thing is unheard of, either. Pop stars love to weave together and drop little easter eggs throughout their catalogs that harp back to a song or two. Lady Gaga sings "I wanna just dance, but he took me home instead" in The Fame Monster's "Monster" with the same melody as her breakout single, "Just Dance." Marina and the Diamonds employs the same melodies in 2012's "Fear and Loathing" that close out 2010's "Numb," lending itself to conspiracy theories that perhaps the songs are connected in some way.
Who knows! If true, it's one of the best song connections since Britney Spears went from singing "My loneliness is killing me" in "...Baby One More Time" to "My loneliness ain't killing me no more" in "Stronger."