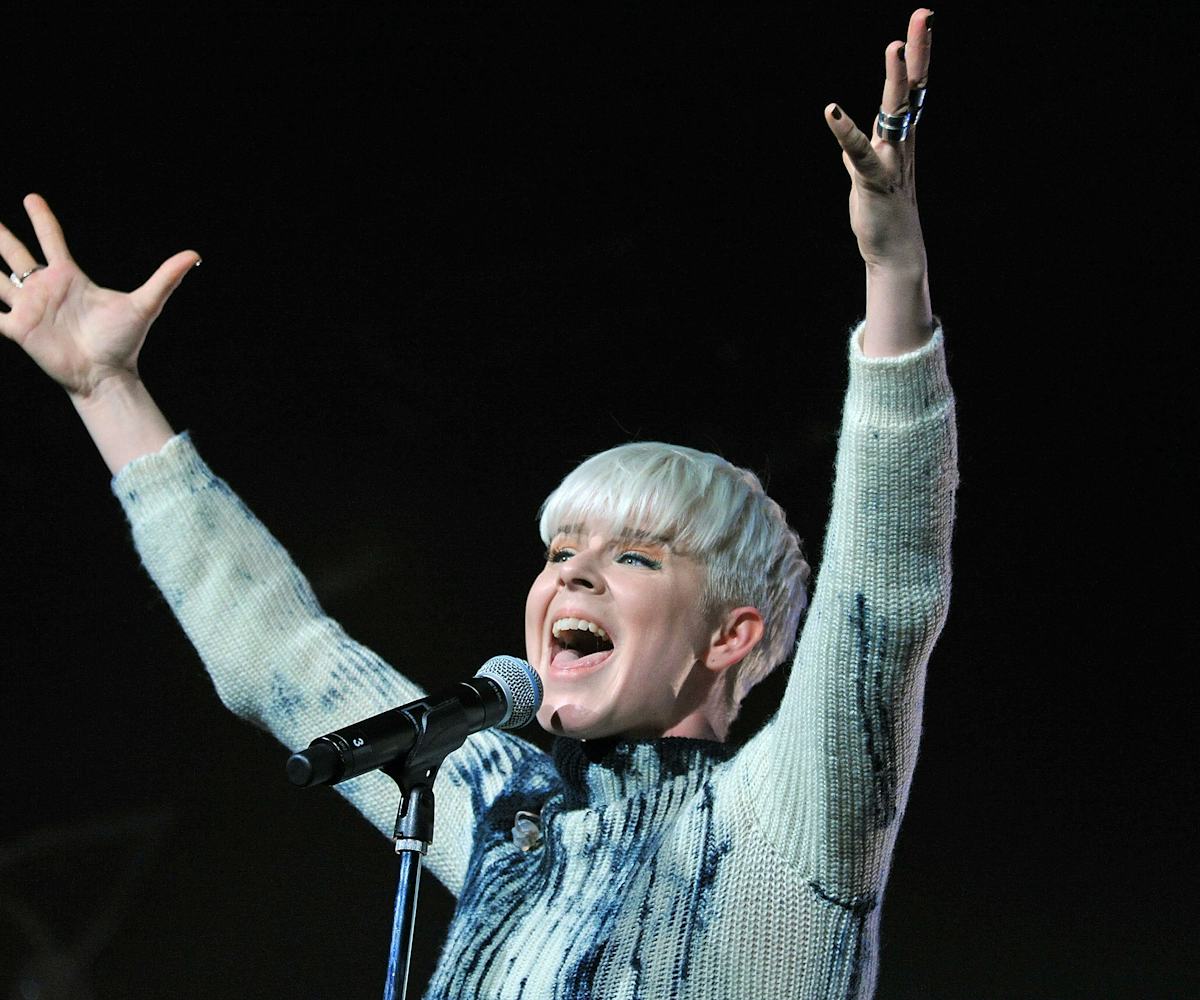 Photo by Mike Coppola / Getty Images
Robyn To Drop New Solo Single "Honey" On 'Girls'
This is her first solo track in a long time
Robyn's created moody masterpieces with synth-pop legends The xx and Royksopp in the past few years, but we haven't heard a solo single from the Scandanavian sweetheart in ages. Finally, recently, Robyn teased a new song which will debut on an upcoming episode of Lena Dunham's Girls. Today, the story behind the track has come out over Instagram:
The song "Honey" seems to have been an unfinished track whose completion was extradited specifically for the lady-centric HBO series, now in its last season. We can expect "Honey" to officially drop on Robyn's forthcoming studio album, according to Lena's Instagram post. Unfortunately, until then, we'll have to settle for this short, ripped version which has the show's characters talking over it. It'll have to do for now!
The track is appropriately sugary, hopeful, and, as to be expected from the Swedish singer, pure pop perfection.
Not too much else is known about the upcoming Robyn album, but it will be the artist's first solo work since 2010's Body Talk, although she has released a series of critically renowned EPs since then. She's remained pretty tight-lipped about the new project and has withheld details like a title and release date. If "Honey" is just a taste of what's to come, we've certainly got a sweet tooth for future material.