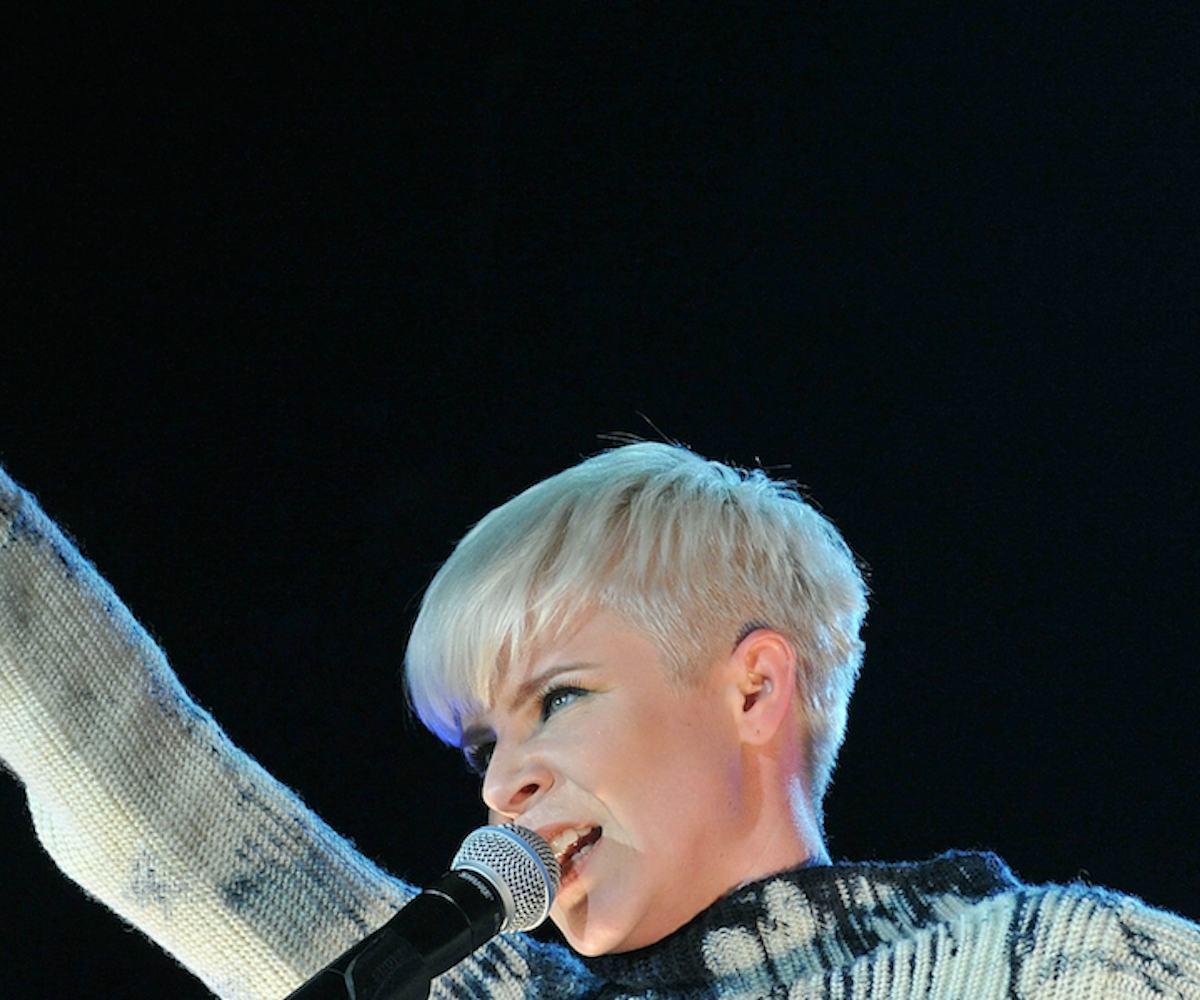 photo by Mike Coppola/Getty Images
Robyn Says Her New Album Will Be Out Very, Very Soon
Like, sometime this year soon
Last year was, to put it simply, trash. And from the looks of it, 2018 is shaping up to be pretty bad, too. But now, it appears that in the midst of all this mess lies a platinum-haired silver lining—because Robyn has announced her official comeback.
The "Call Your Girlfriend" crooner confirmed the news in a short tweet to a fan who, earlier this month, asked Robyn when her next album would be out.
"I do," she replied. "Some time this year honey."
It's a huge step forward, considering Robyn's last album, Body Talk, came out almost a decade ago. Since then, she's been tight-lipped about the details of her next project, aside from releasing a few collaborative EPs and one-off singles, including a track for Girls called "Honey." There's no word of the album's exact release date just yet, but our bodies will most definitely be ready for it when it arrives.