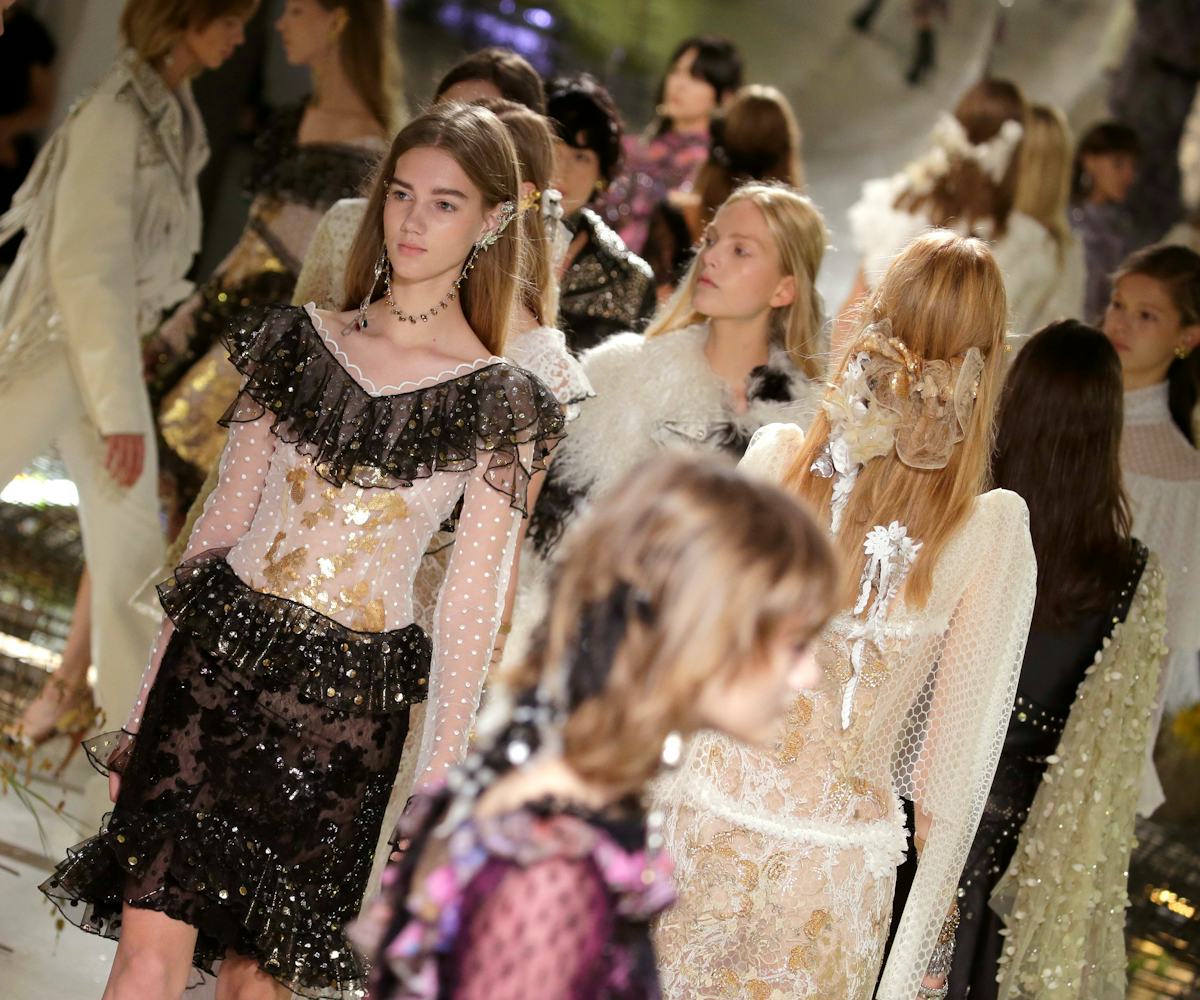 Photo by JP Yim/Getty Images
A Rodarte Exhibit Is Heading To D.C.
And it's bound to be stunning
Well, it looks like Washington is about to get a lot more fashionable—and no, we don't have anyone in the White House to thank for that.
Fresh off of a covetable collaboration with Coach, Kate and Laura Mulleavy (the sisters behind Rodarte) should prepare to be in the spotlight yet again. It's just been announced that the first solo exhibit ever at the National Museum of Women in the Arts in Washington, D.C., is in the works, and—you guessed it—it's to focus on the work of the two sisters.
According to WWD, the exhibit has yet to be conceptualized, though it will be curated by a special guest from the fashion industry. Susan Fisher Sterling, the director at the NMWA, said that the Mulleavy sisters were chosen because "they work a lot like artists in the sense that they're almost artisanal in the way they produce their work; they somewhat go against the grain of having a really huge schedule of shows. They tend to take time with their collections and they live in L.A. and have an interesting relationship with film and the art scene."
Sterling admits that D.C. isn't exactly known for fashion, aside from gowns of the first ladies. She hopes that bringing in Rodarte, which would be "surprising and unexpected for Washington," will help launch a fashion program at the NMWA.
Whatever the exhibit will be, it's destined to be beautifully intricate and breathtaking. The exhibit won't open until sometime in fall 2018, but we're already mentally planning our trip to the capital.