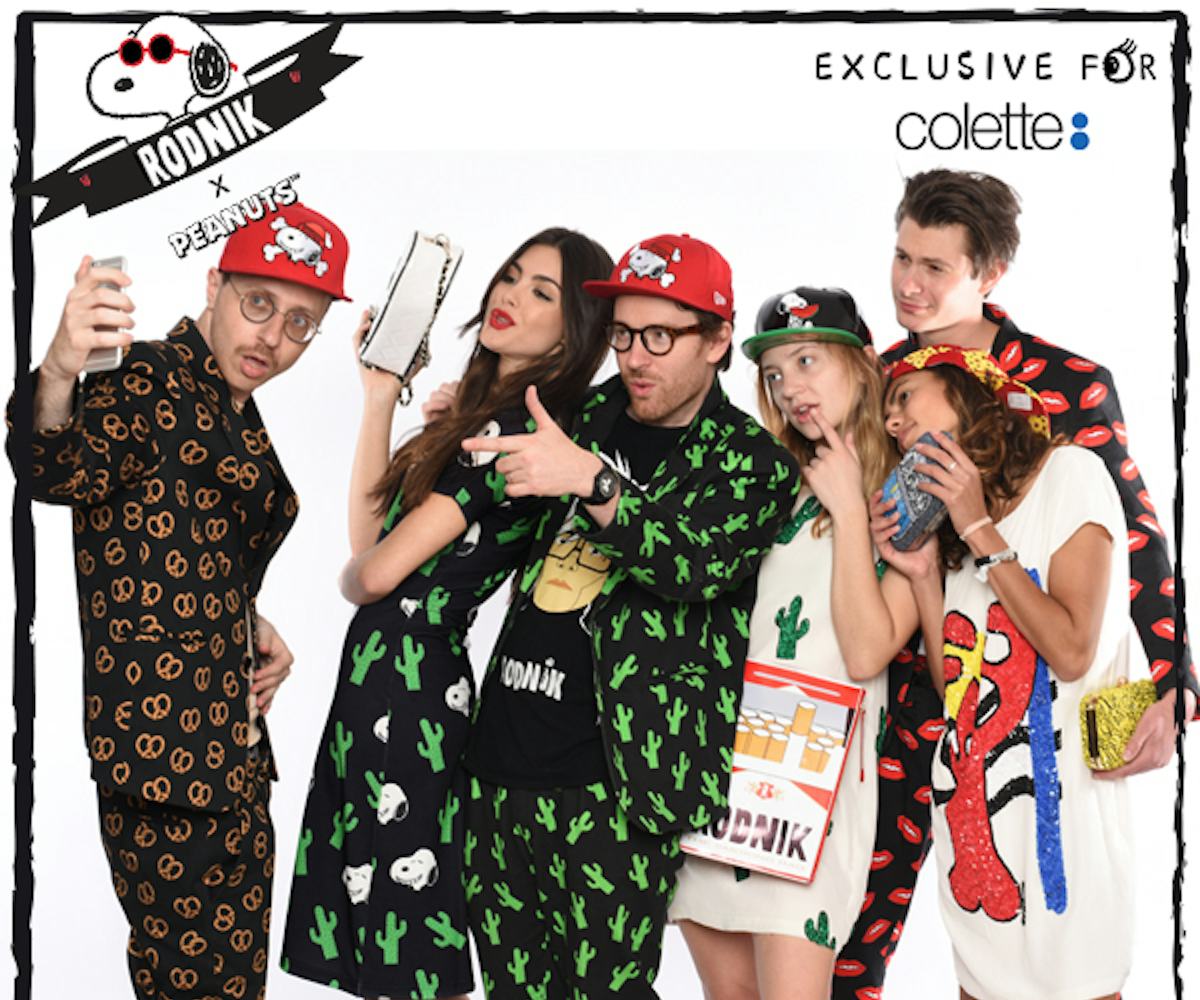 photographed by Oleg Tolstoy
a first look at Rodnik x Snoopy
snoopy + fashion = dreams coming true
The Rodnik Band, designed by Phillip Colbert, is a brand everyone should get on board with, right now. Andre Leon Talley has called him "the Godson of Andy Warhol," and we fully agree. 
His newest collaboration with Snoopy is, not shockingly, the best yet. We love the vibrantly printed clothing, but our favorite pieces in the collection are the iconic Snoopy head bags—it doesn't get better than that.
You can get your hands on the collab exclusively at Colette now. Check out the full lookbook in our gallery.
Modelled by Paula B at Milk Management; photographed by Oleg Tolstoy; hair and makeup by Charlotte Cowan.
We love the cactus prints—that green color is perfect.
Look at how cute that bag is!
Everyone needs a t-shirt with a classic Snoopy-on-the-roof moment.
Even Snoopy wears sunglasses at night.
A snapback that looks like a dog bone? Yes please.
Look at that smile on Snoopy, he's so happy.
Bad to the bone...
Andy Warhol called, he's loving this soup can and Belle print.
Don't worry Woodstock, you get some love too!
Get it? Snoopy is a part of the Peanuts gang!
Don't worry—you and your person can wear matching outfits, because why not?