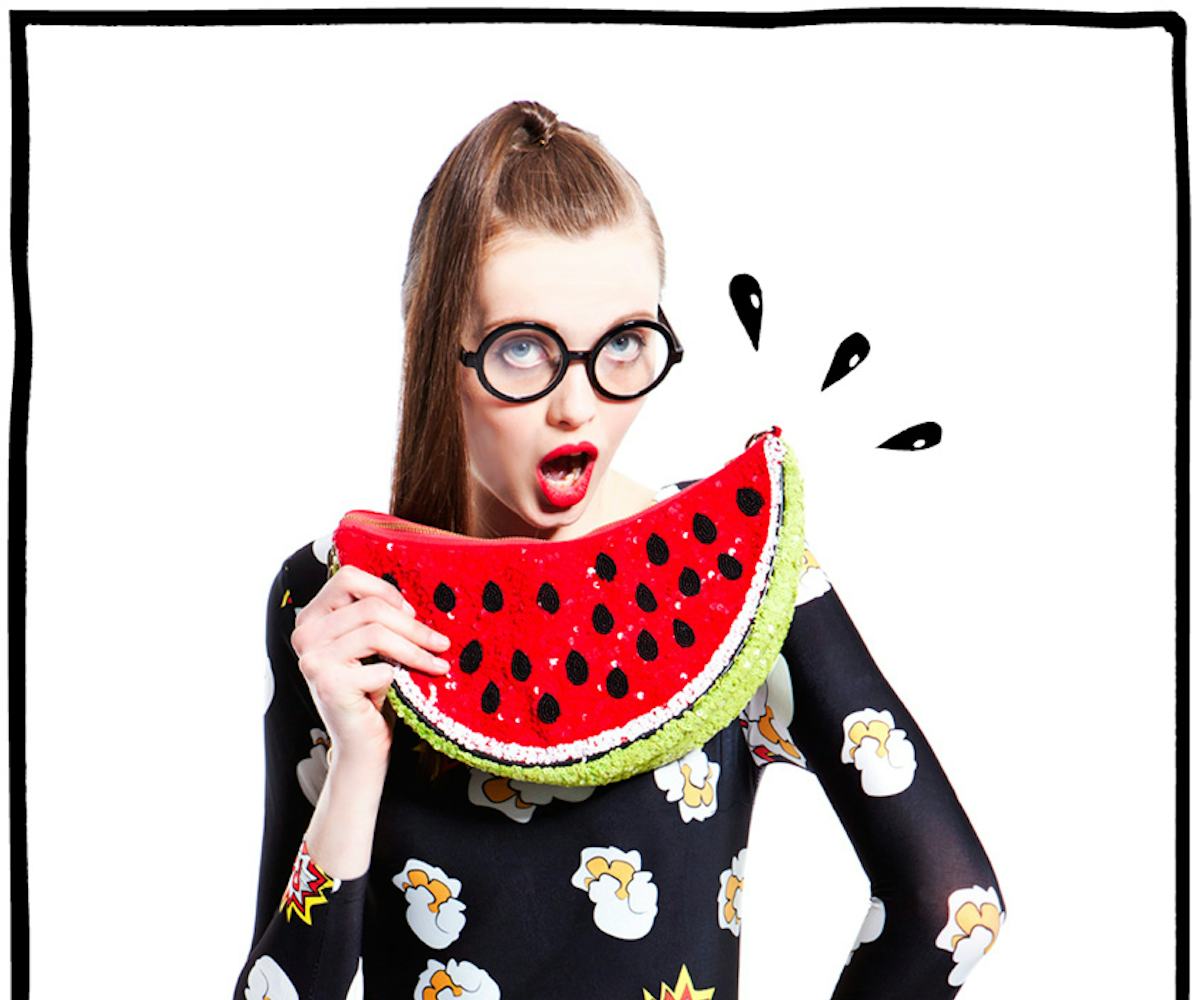 lookbook: rodnik
new statement pieces, new way to get your hands on them.
Three things we love: statement pieces, young designers, and new shopping spots.
We get all of them this week with Rodnik. The British brand we--along with the likes of Rita Ora--love to love has a brand new lookbook, brand new pop art-inflected pieces, and a brand new e-shop. That's right, you can now order a popcorn print body-con dress, egg-covered blouse, or beaded match box purse with the click of a button.
It's all the brainchild of Rodnik's ringmaster (and designer, and creative visionary, and all-around nice guy) Philip Colbert, who finally has a digital platform worthy of the statement-making pieces he dreams up. Yes, they're shipping to the US. But there is one downside: Just because Rodnik now has an e-shop doesn't mean it's any easier to get your hands on sought-after items like his watermelon PVC bag. Sold out is sold out--so rather than wait, fill that cart now.