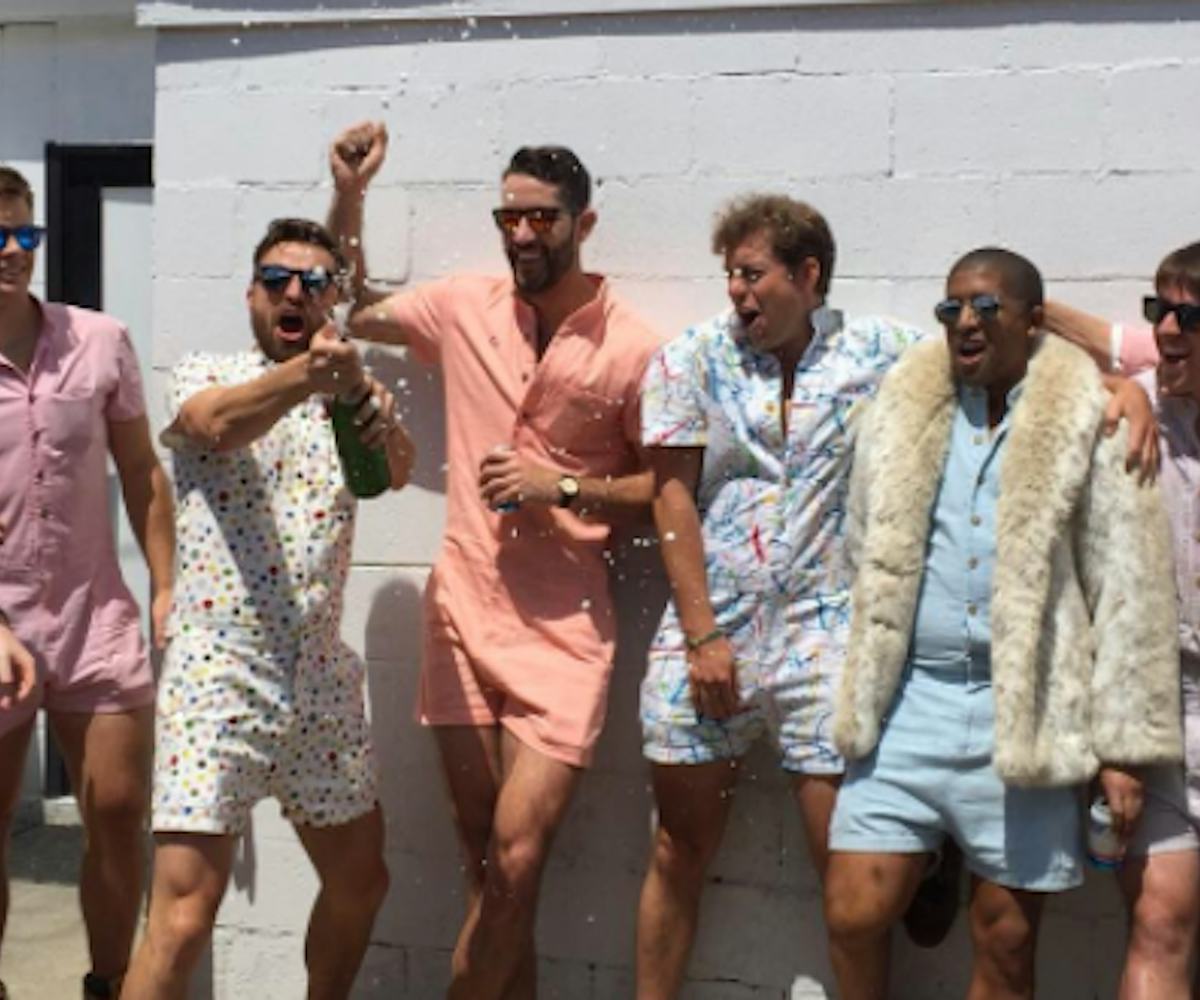 Photo via @originalromphim/Instagram
A Bunch Of Bros Made A Line Of Rompers For Men
Because men can never feel left out of anything
Last year, we warned you about the oppressive nature of rompers. Now, we're on the verge of a romper revolution courtesy of RompHim, a line of rompers for men. Sadly, this is not a joke. In fact, it's going to be a real thing because ACED Design surpassed its Kickstarter goal to mass-produce the first offical romper for men.
The Chicago-based brand describes itself as "a group of business school friends who decided to try to bring something new to menswear." Basically, this means that a bunch of bros who think that modern-day men's clothing is "too corporate," "too fratty," "too runway," and "too basic," want to make some changes to the male fashion world. The promo video for the product is out of control, and features a herd of undoubtedly brainwashed men sporting the "super-garment." The one-piece fit comes in a variety of colors and patterns for bros of all shapes and sizes.
Whether you like it or not, RompHim has already gone viral via Twitter Moments. Look, we have no problem with men sporting rompers; young Sean Connery really knew how to wear one. But RompHim's approach is so ridiculous that we can't take it seriously. You might have missed these guys romping around Coachella, but you won't be able to unsee the horror when RompHim is right in front of you in the not-so-distant future.
But lest you think the men you see wearing rompers will be having as difficult a time as romper-wearing women finding a bathroom where they can comfortably disrobe before using the facilities, never fear: RompHim's design features a zipper fly, so men won't be inconvenienced when they've got to go. Lucky them.