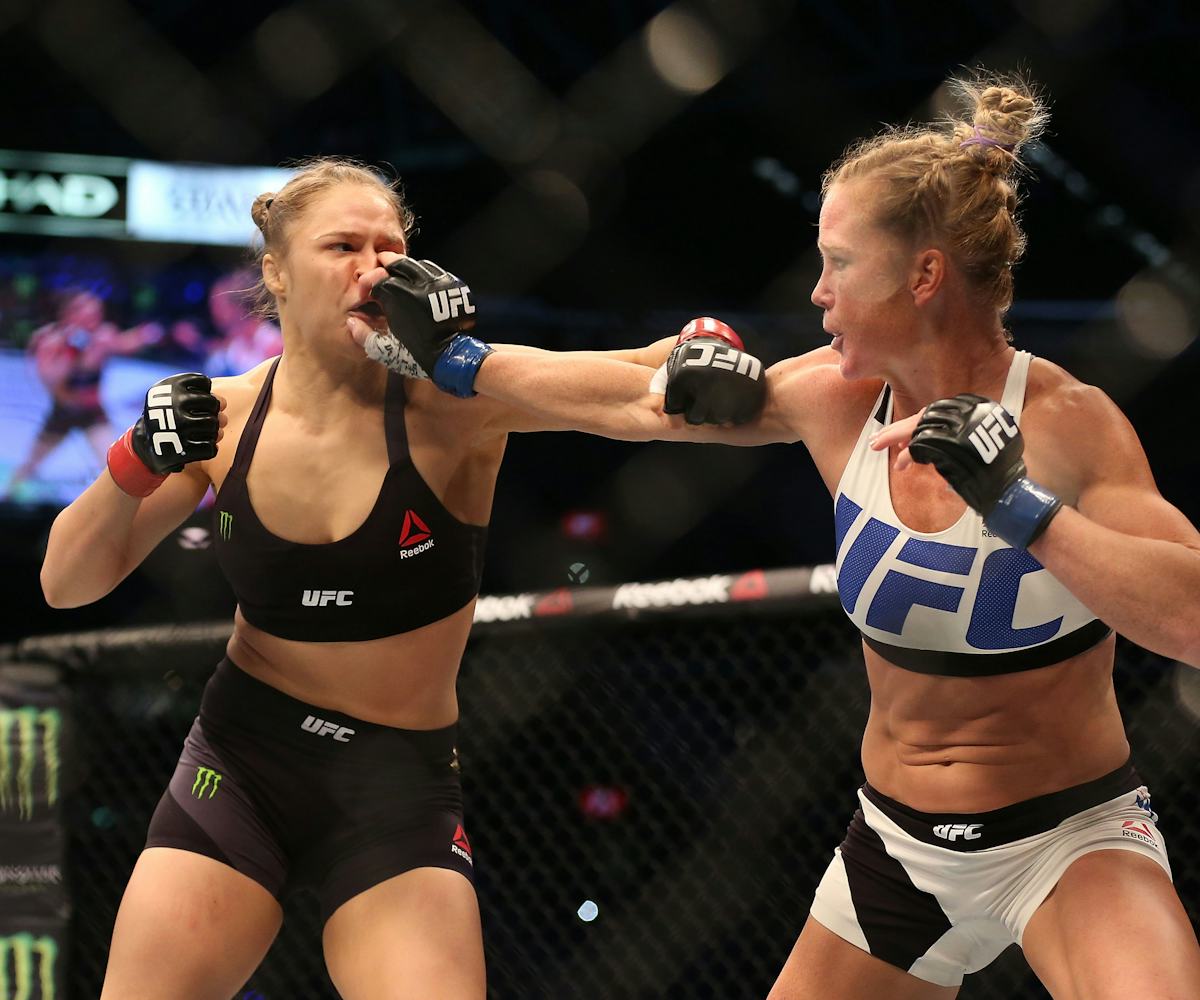 Quinn Rooney / Getty Images
Ronda Rousey Suffered A Stunning Loss Last Night
the unthinkable has happened
The unthinkable happened last night at UFC 193 in Melbourne, Australia, when Ronda Rousey, whose aura of invincibilty had permeated the national consciousness, lost the first fight of her already mythic career at the hands of challenger Holly Holm.
Perhaps more than stunning than Rousey's lost was how she lost. Rousey's trademark was attacking her opponents furiously and mercilessly, usually disposing of them within seconds and making her 12-0 record that much more impressive. It took Holm more than one round to win the match, but 59 seconds into the second round she landed a head kick so punishing that it knocked Rousey to the mat and ended the match.
Rousey, a worldwide celebrity and feminist icon, was hurt so badly that she was not available for comment after the fight and was rushed to the hospital. She also has yet to tweet about her loss. There's been a lot of talk about how the loss will affect Rousey's brand—she was recently announced as the cover star of UFC's official video game and has attracted interest from Hollywood producers as a potential action star—but one thing is for sure: Her inevitable rematch with Holmes will be one of the biggest fights in UFC history. There will be plenty of time in the coming days to dissect the loss and its effect on the Rousey myth, but right now it's time to congratulate Holly Holm, who pulled off one of the most improbable upsets in sports history.
(via Fox Sports)