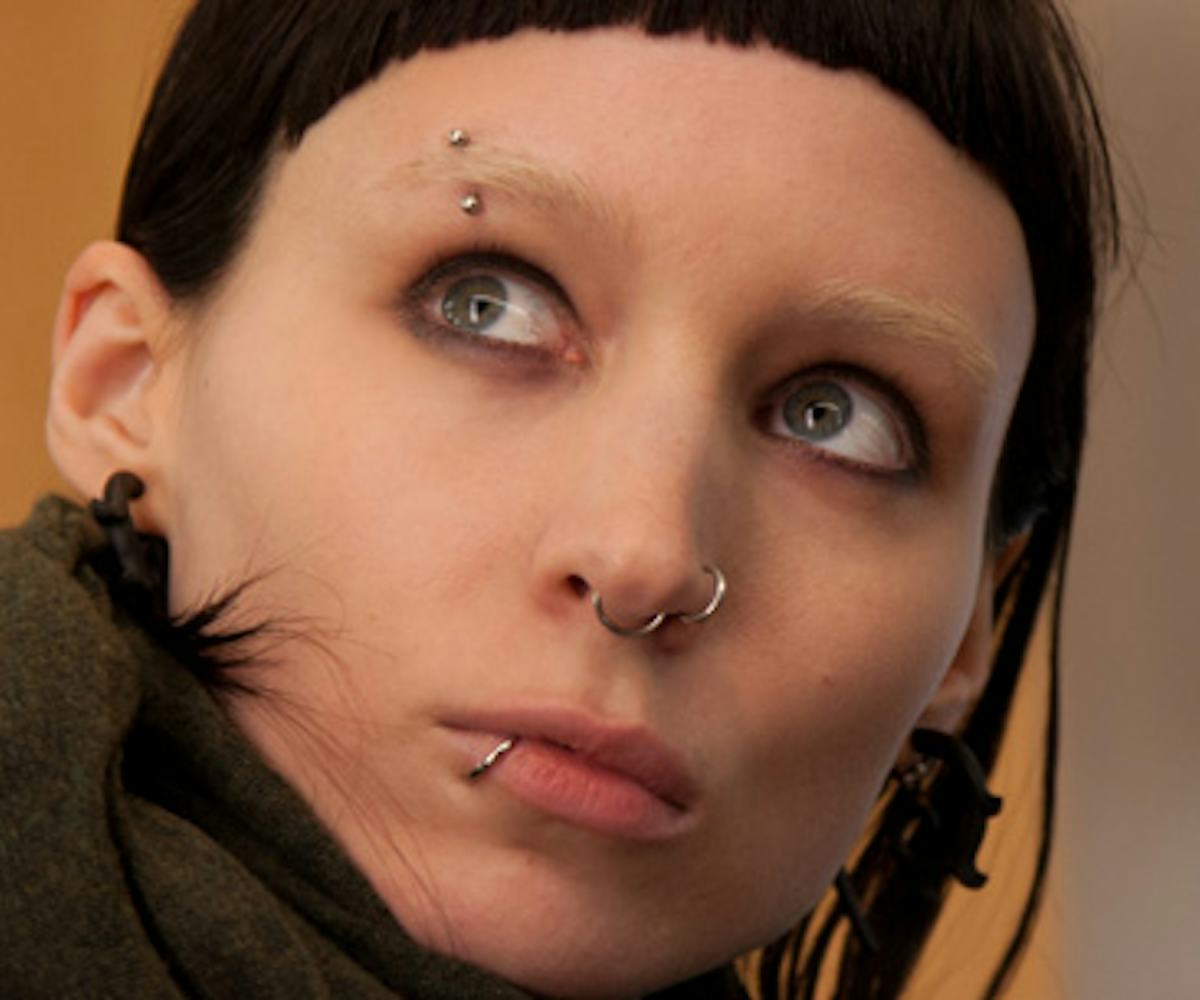 Photo courtesy of Columbia Pictures
'The Girl With The Dragon Tattoo' Is Coming Back But Rooney Mara + Daniel Craig Are Not
Lisbeth Salander is finally returning to the big screen. According to The Wrap, Sony is ready to move forward with the sequel to 2011's The Girl With The Dragon Tattoo. That's the good news. The bad news is, Rooney Mara, Daniel Craig, and David Fincher will not be involved.
The next film also looks to be more of a reboot than a traditional sequel. Instead of adapting The Girl Who Plays With Fire, the second installment of Stieg Larsson's Millennium Trilogy, the studio is said to be eyeing The Girl in The Spider's Web, which is the first book written by David Lagercrantz, who took over for Larsson after his untimely death in 2004.
There's a lot to process here.
Fans of the original — which despite its inexplicably modest box office, there are many —will be relieved that these very worthy characters will once again be getting the Hollywood treatment. And while it may be difficult to envision anyone other than Mara and Craig in the iconic roles of Salander and Mikael Bomkvist respectively, Sony is reportedly sold on Swedish upstart Alicia Vikander to replace Mara as the beloved hacker punk goddess. Anyone who's seen her recent performances in films like Ex Machina and The Danish Girl will agree that that's a very good thing.