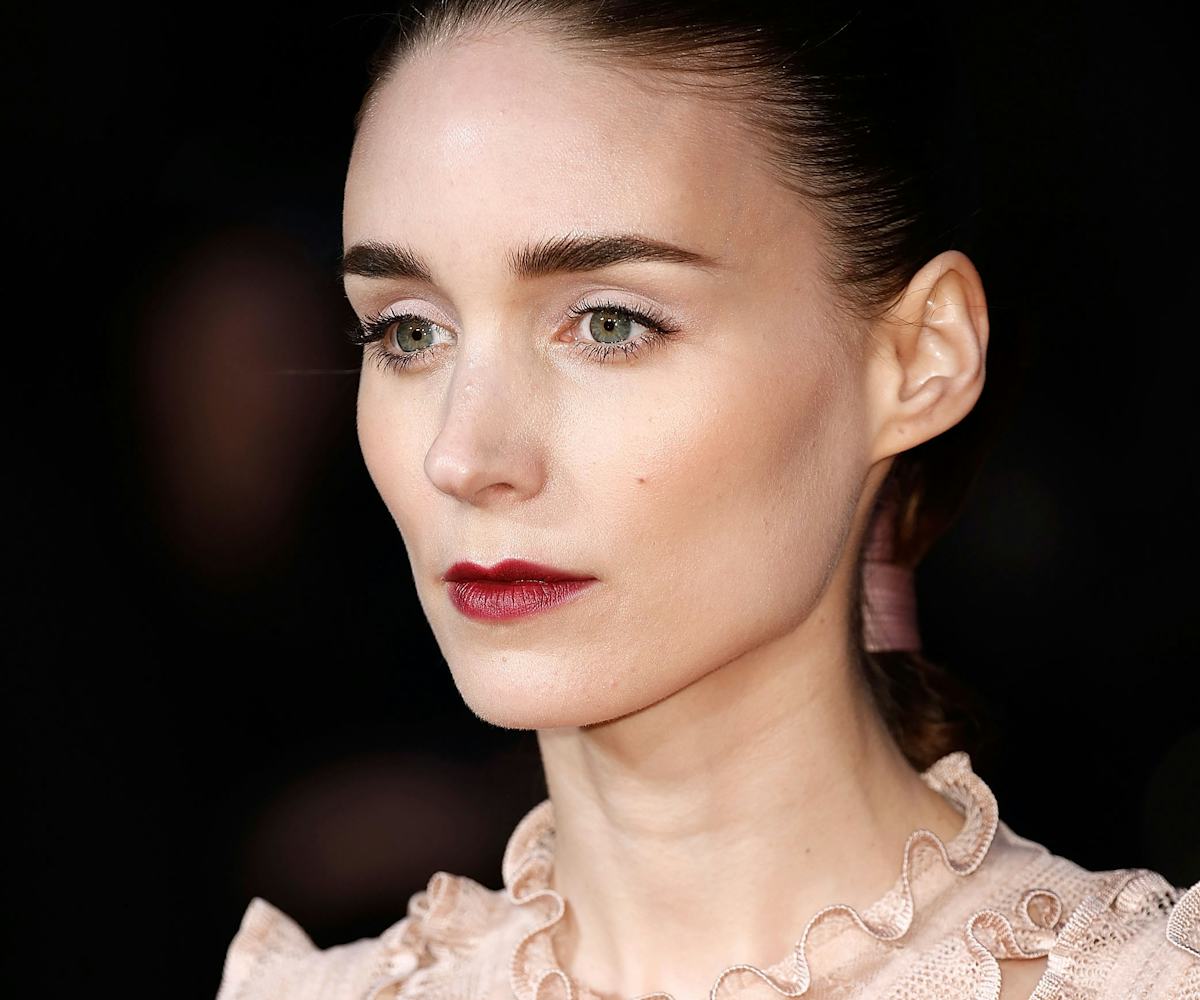 Photo by John Phillips / Stringer
Rooney Mara Is Bringing Back The Ponytail
Last night, Rooney Mara stunted everyone at the BFI London Film Festival for the premiere of her new film, Carol.
No, it wasn't because she wore a ruffled Alexander McQueen dress straight from the Paris Fashion Week runway under and a camel overcoat. It wasn't even her minimalist makeup palette or her crimson-colored lips that made her stand out among the other attendees. All eyes were on the back of Rooney's head, staring at her slicked-back locks twisted into a sleek ponytail that was intertwined with a baby-pink rope.
Rooney has always been recognized for her edgy fashion statements, but this look ensures that she's the ultimate trend-setter.