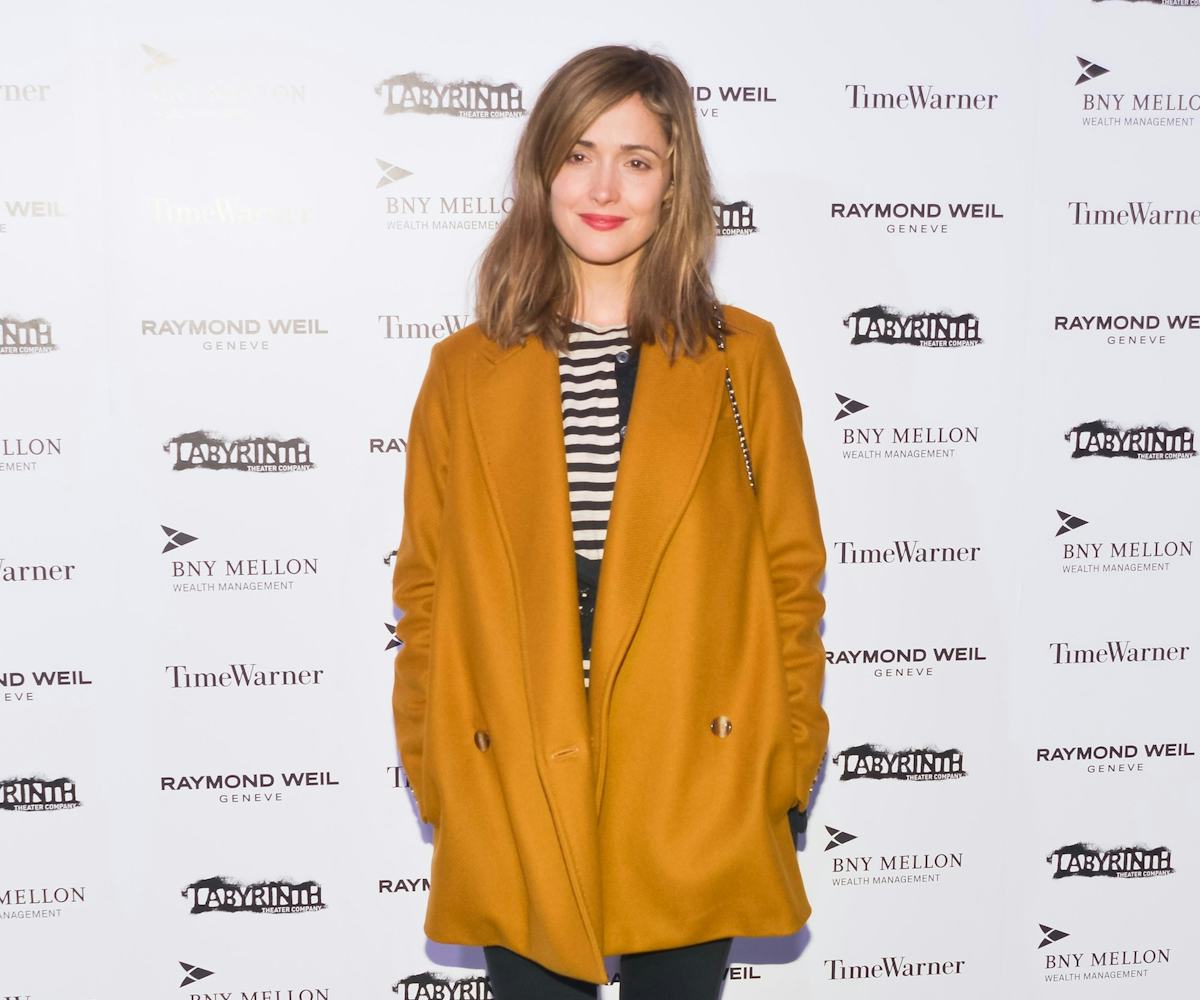 photo by ross white/bfanyc.com
best dressed: rose byrne
cozy up in a sweater coat combo.
We all know what to do for relaxing times (make it Suntory times), but what about for in between times? Rose Byrne is here to answer that question with her plush, mustard cardi-coat.
At an event in New York City on Monday, where the temperature went from 42 degrees to 62 degrees, Byrne was sensibly and fashionably dressed in an oversized soft jacket, striped top, skinny jeans, and boots. Her single button jacket is just posh enough for the red carpet and just comfy enough that you feel like you're in a Snuggie. If that's not the best combo ever, we don't know what is. 
Try out your own comfy-and-chic outfit with our three favorite sweater coats available online now. The hardest part will be not using them as a blankie too. 
MUST: Uniqlo Slub Cardigan Jacket -- $19.90
TRUST: Zara Wool Coat -- $119