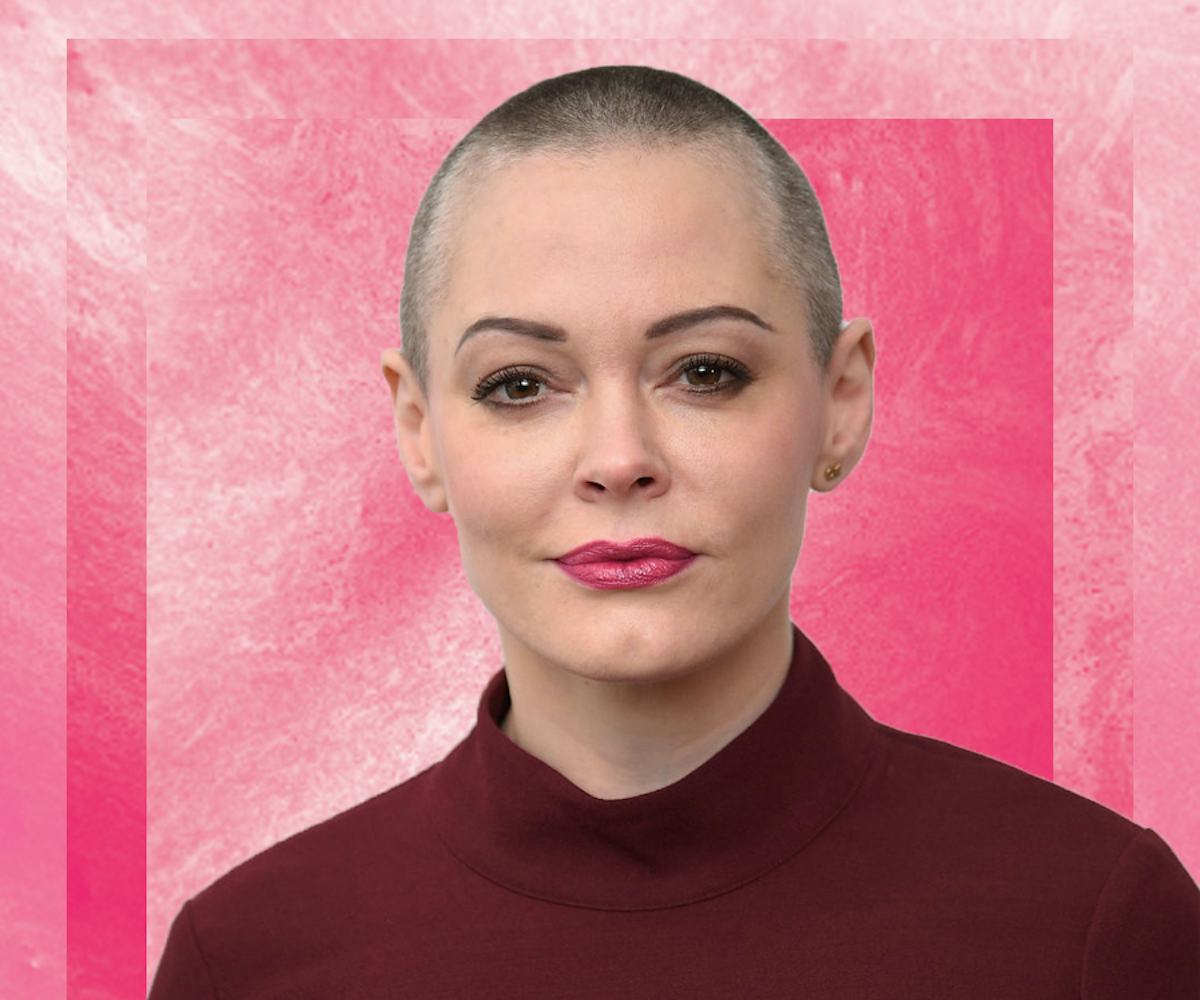 Photo by Dimitrios Kambouris / Getty images
Rose McGowan Comes To Renee Zellweger's Defense After Troubling Plastic Surgery Article
Rose McGowan has come to Renee Zellweger's defense, after the Bridget Jones's Baby actress was targeted in a questionable piece about plastic surgery by Variety writer Owen Gleiberman. The article, titled "Renee Zellweger: If She No Longer Looks Like Herself Has She Become a Different Actress?" explores the popular narrative that Zellweger's face has changed over the years.
In an op-ed published in The Hollywood Reporter, McGowan argues that Zellweger has the "right to look however [she] wants," and that her only crime is "growing older in a way you don't approve of."
McGowan goes on to accuse Gleiberman of behavior that is "vile, damaging, stupid, and cruel." According to the actress, the article is a stunning example of white male privilege. "So assured are you in your place in the firmament that is Hollywood, you felt it was okay to do this. And your editors at Variety felt this was more than okay to run," she added.
McGowan also called out every studio that's ever profited from a film starring Zellweger, asking them to speak out against Gleiberman's piece. "How dare you bully a woman who has done nothing but try to entertain people like you," McGowan said. "Her crime, according to you, is growing older in a way you don't approve of."
McGowan closes the piece by again highlighting the problematic culture in Hollywood that has led to her own horrific experiences in the industry. At one point, she takes entire excerpts of Gleiberman's piece and replaces Zellweger's name with those of Hollywood's foremost leading men.
Read the rest of her powerful indictment of the celebrity industrial complex here.