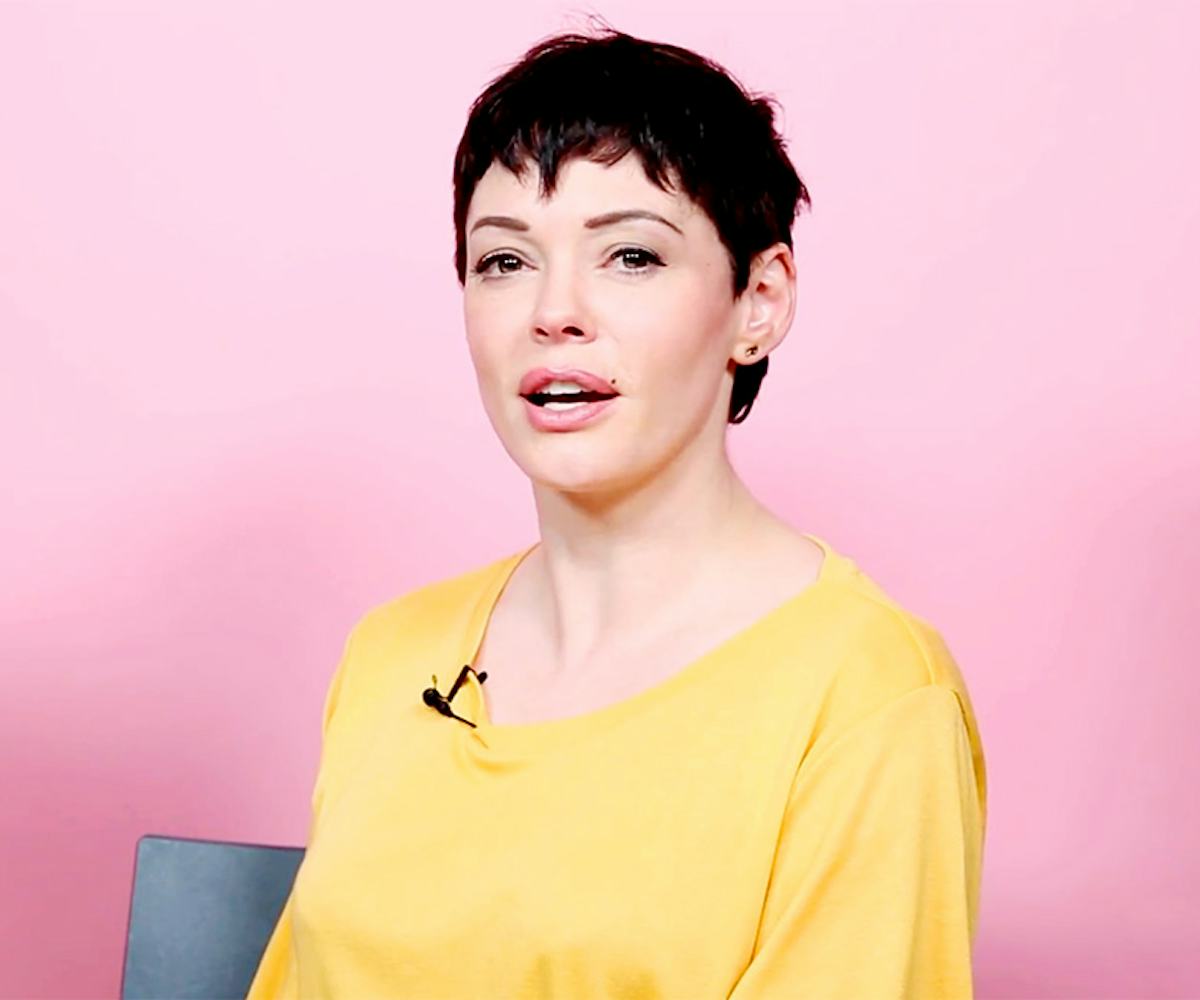 rose mcgowan talks about sexism & that adam sandler tweet
Last week, actress/filmmaker/all-in-all badass Rose McGowan publicized a sexist casting call for an upcoming Adam Sandler movie on Twitter. The post read, "Please make sure to read the attached script before coming in so you understand the context of the scenes. Wardrobe note: Black (or dark) form-fitting tank that shows off cleavage (push-up bras encouraged). And formfitting leggings or jeans. Nothing white." We asked her to come and speak with us about the incident and Hollywood's sexism problem, and her new short movie, Dawn. Today, however, she has shared that she has gotten fired from her agent for speaking out about the casting call. 
"We used to be at the forefront of moving things, and we are not, and that's what needs to change," she told us. "Hollywood is accused all the time—the liberal media, they have an agenda—you're goddamn right I have an agenda. I have an agenda for people to be better humans. Why? Because I want more people to talk to, more people to play with, and more interesting things to watch and listen to and read. It's not that complicated."