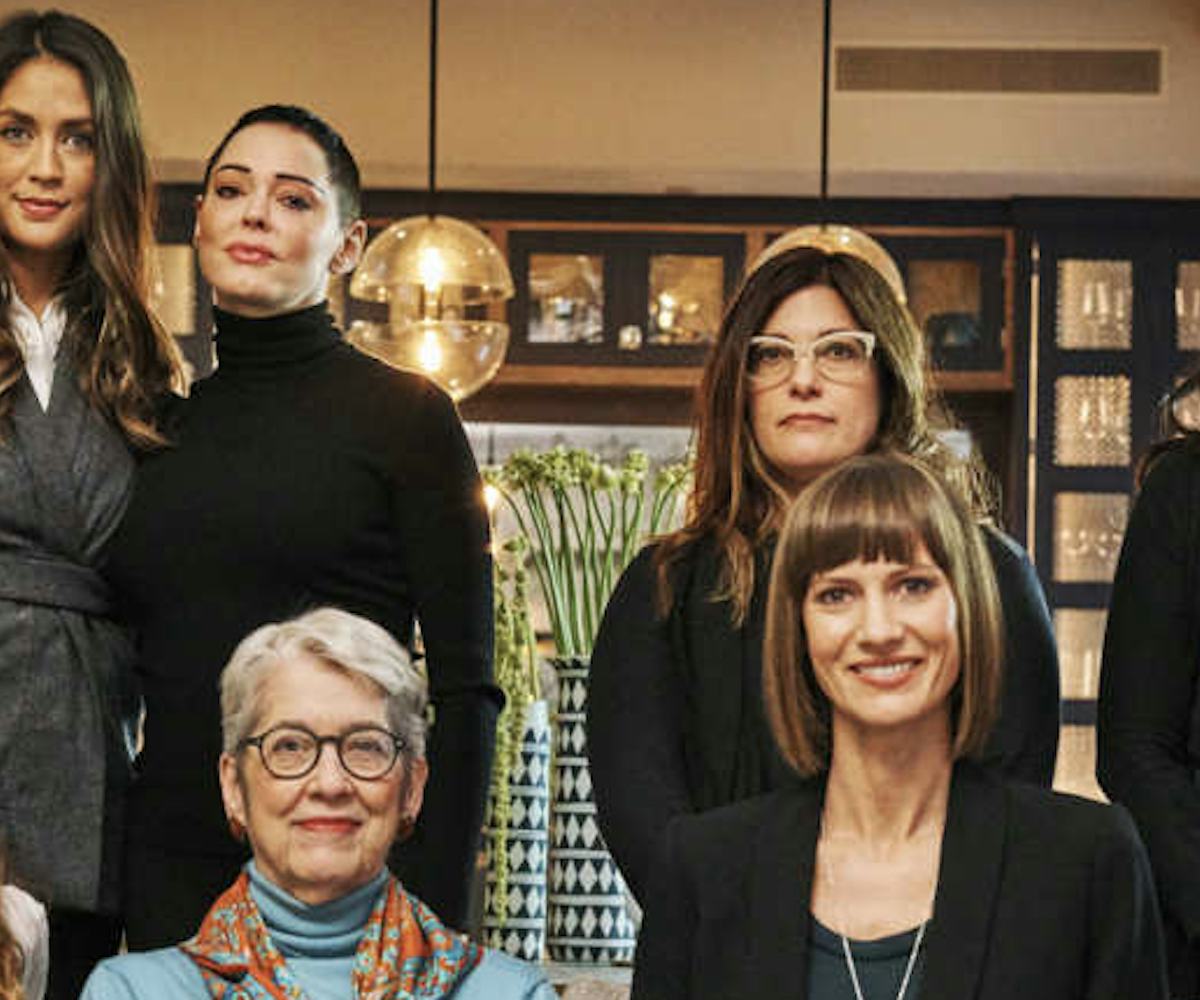 photo via the cut
Watch Rose McGowan's Interview With Weinstein And Trump Accusers
It's the most powerful thing you'll see
It's no secret that Rose McGowan is one of loudest voices speaking out against Hollywood's biggest predators. But now, she's taken her vocal platform to video, by teaming up with The Cut to interview eight women who came forward with sexual abuse and harassment allegations against Harvey Weinstein, Donald Trump, Louis C.K., and John Hockenberry. 
"It's not fun to feel this stuff," McGowan says of the conversation. "But what's the alternative? Plugging it up and ruining your life, or just being another damaged person in society?" 
The Cut cites that the women met up last week in New York on December 12 to discuss how their lives have changed since coming forward, how they deal with online trolls, and their feelings toward people who remained silent as the abuse continued. 
"So much of how we're taught to live in this world, as women, is to keep the peace, to smile, to try to giggle it off, to try and say, 'Oh, that's fine,' when it doesn't feel fine," says Hockenberry accuser Kristen Meinzer. "It's a matter of how to do you preserve your own job, how do you preserve your own space there, but how do you preserve your own physical safety as a woman? And a lot of that is that we have to be nice."
You can (and should!) see the powerful conversation, below.