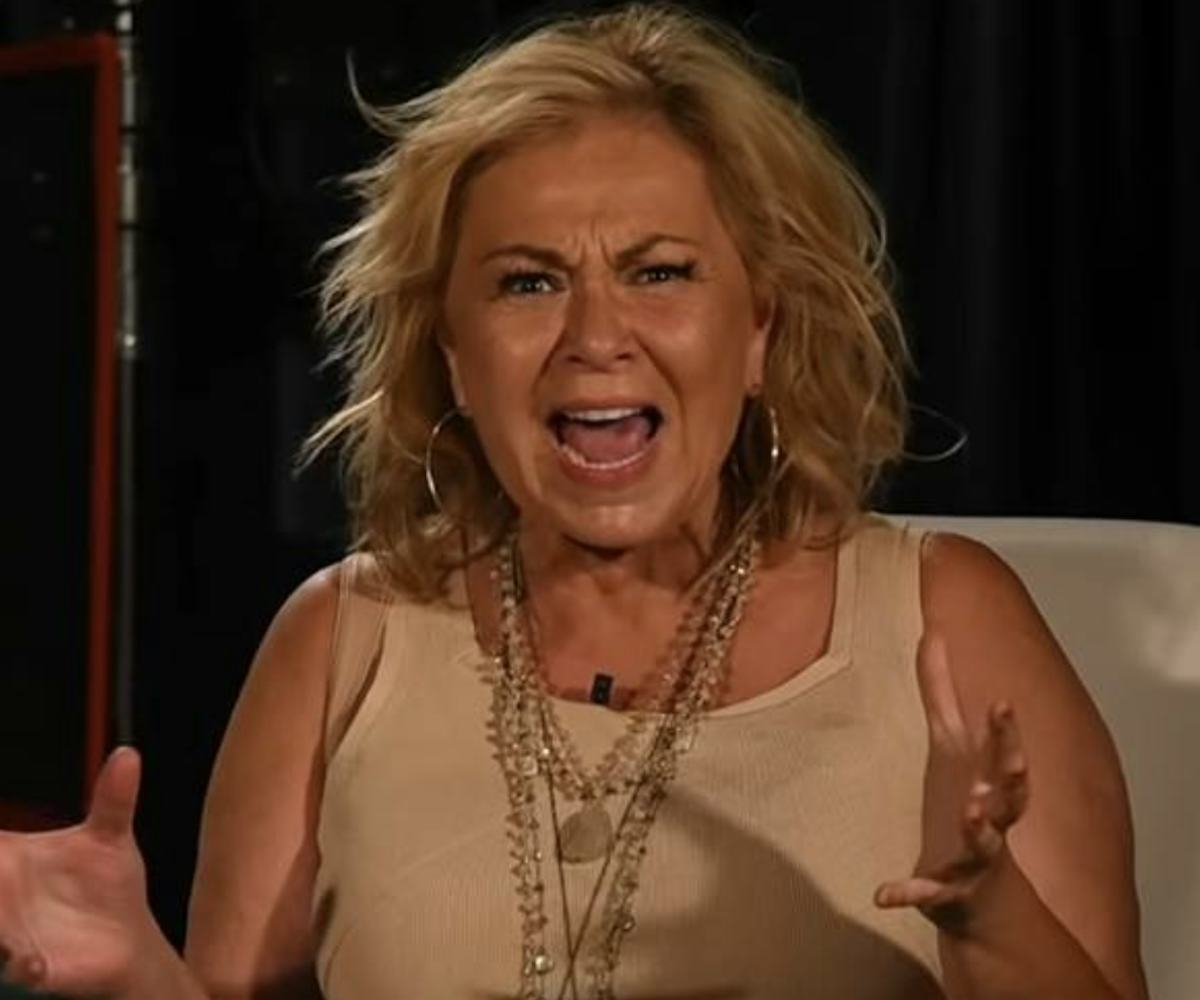 Screenshot Via YouTube.
Roseanne Barr Has The Worst Explanation For Her Racist Valerie Jarrett Comments
"I thought the bitch was white!"
Roseanne Barr has defended her racist tweet about former Obama aide Valerie Jarrett in a bizarre, expletive-laden video uploaded to her YouTube last night.
Back in May, the star of Roseanne was fired by ABC after she responded to a comment about Jarrett on Twitter by writing, "Muslim brotherhood & planet of the apes had a baby=vj." Barr subsequently apologized to Jarrett—who was born in Iran to African-American parents—saying, "I am sorry for making a thoughtless joke that does not reflect my values." However, in the wake of the incident, she continued to retweet defenders of her initial post. Now, it seems that Barr is back to doubling down on the defense of her original tweet.
On July 8, Barr told fans via her Twitter that she would be doing a "TV interview" to explain everything, per Variety. However, she soon changed her mind, citing "distrust" of the media. Promising to film it herself, she asked fans to submit questions for her to answer on-camera.
In the clip she posted last night, Barr appears to be prepping for the interview. However, she becomes visibly agitated after a producer asks her about the tweet, screaming, "I'm trying to talk about Iran! I'm trying to talk about Valerie Jarrett about the Iran deal. That's what my tweet was about. I thought the bitch was white! God dammit! I thought the bitch was white! Fuck!"
No word on whether Barr will post the video in its entirety. But for now, you can watch the clip, below.