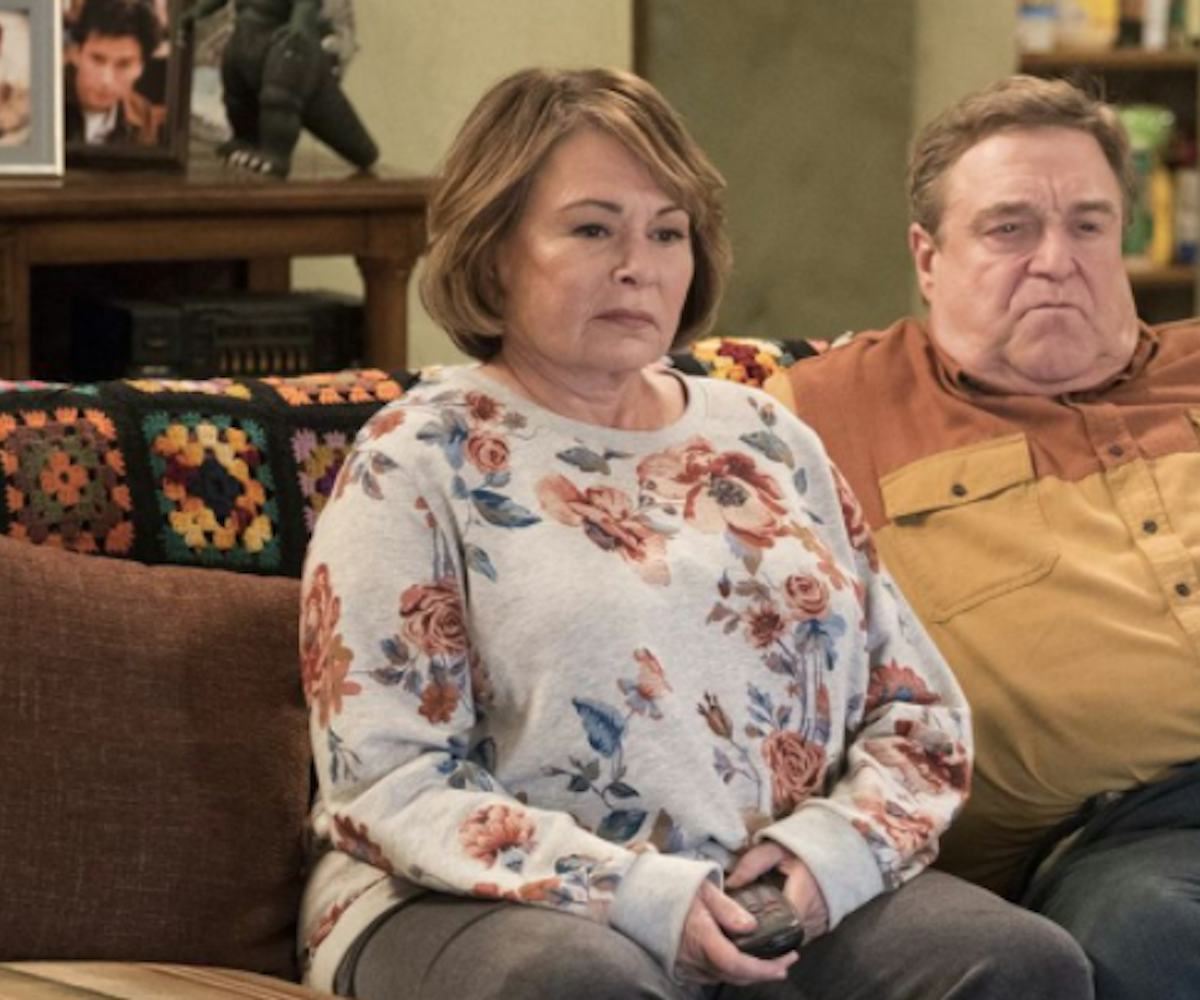 Photo via ABC
'Roseanne' Has Been Canceled Following Roseanne Barr's Racist Rant
ABC called Barr's Valerie Jarrett comments "abhorrent, repugnant and inconsistent with our values"
UPDATE 05/29/18 3:30 p.m.: Roseanne Barr's talent agency ICM Partners has reportedly dropped her as a client following her racist tweet. "We are all greatly distressed by the disgraceful and unacceptable tweet from Roseanne Barr this morning. What she wrote is antithetical to our core values, both as individuals and as an agency," they wrote in an internal employee memo per Vulture. "Consequently, we have notified her that we will not represent her. Effective immediately, Roseanne Barr is no longer a client."
--
ABC has canceled Roseanne—calling her racist rant aimed at former top Obama aide, Valerie Jarrett, "abhorrent, repugnant and inconsistent with our values."
Early this morning, Barr incurred backlash after she responded to a comment about Jarrett, writing, "Muslim brotherhood & planet of the apes had a baby=vj"—a statement she initially defended as "a joke" to CNN reporter Andrew Kaczynski. According to POLITICO, Jarrett was born in Iran to African-American parents.
Her statements naturally led to a huge outcry on Twitter with many, including Rosie O'Donnell and Patricia Arquette, criticizing her "childish" and "bigoted" tweet. Others tweeted at ABC to respond to the offensive tweet and cancel the show. Roseanne consulting producer Wanda Sykes also weighed in on Barr's comments, stating that she would "not be returning to @RoseanneOnABC."
As a result, Barr deleted the tweet and said she would be leaving Twitter. But not before writing an apology. "I apologize to Valerie Jarrett and to all Americans. I am truly sorry for making a bad joke about her politics and her looks," Barr wrote. "I should have known better. Forgive me-my joke was in bad taste."
Jarrett declined to comment on Barr's statement, per POLITICO.